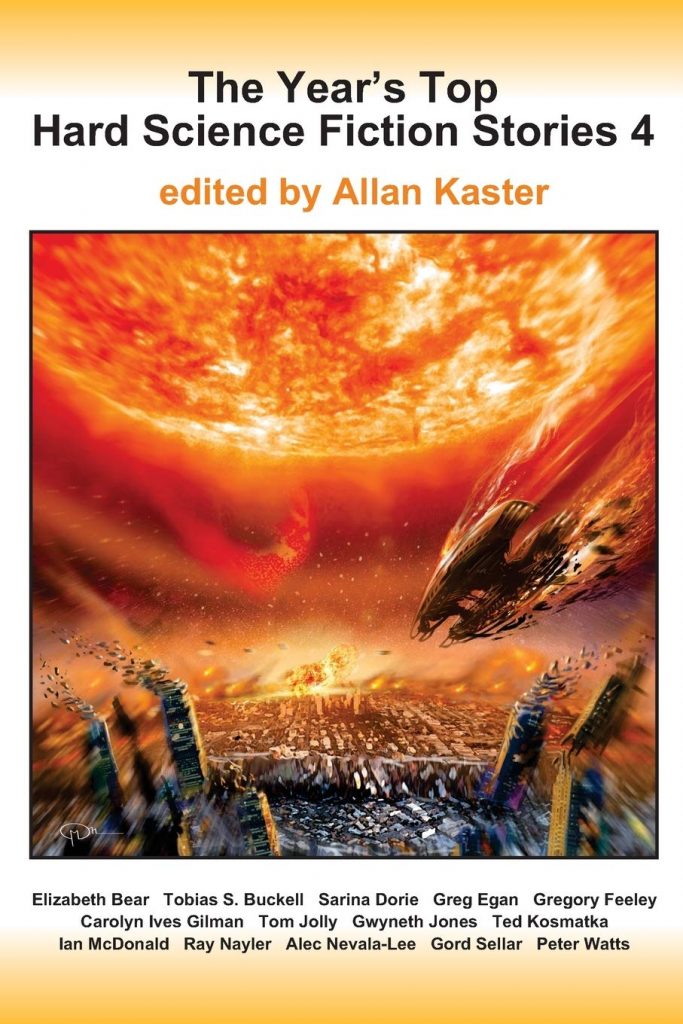 In this instalment of Short Fiction Watch, we wanted to draw your attention to the upcoming collection THE YEAR'S TOP HARD SCIENCE FICTION STORIES 4. Edited by Allan Kaster, it includes THE MENACE FROM FARSIDE by Ian McDonald!
Here's the relevant portion of the synopsis…
An unabridged collection spotlighting the best hard science fiction stories published in 2019 by current and emerging masters of the genre, edited by Allan Kaster…
… A teenager seeks to maintain her "Captain" status among her non-traditional lunar family by leading her siblings on a dangerous trek to Neil Armstrong's first footprint on the moon in "The Menace from Farside," by Ian McDonald.
THE MENACE FROM FARSIDE is the prequel novella in Ian's Luna series, and was originally published by Tor.com. Here's the full synopsis…
Remember: Lady Luna knows a thousand ways to kill you, but family is what you know. Family is what works.
Cariad Corcoran has a new sister who is everything she is not: tall, beautiful, confident. They're unlikely allies and even unlikelier sisters, but they're determined to find the moon's first footprint, even if the lunar frontier is doing its best to kill them before they get there.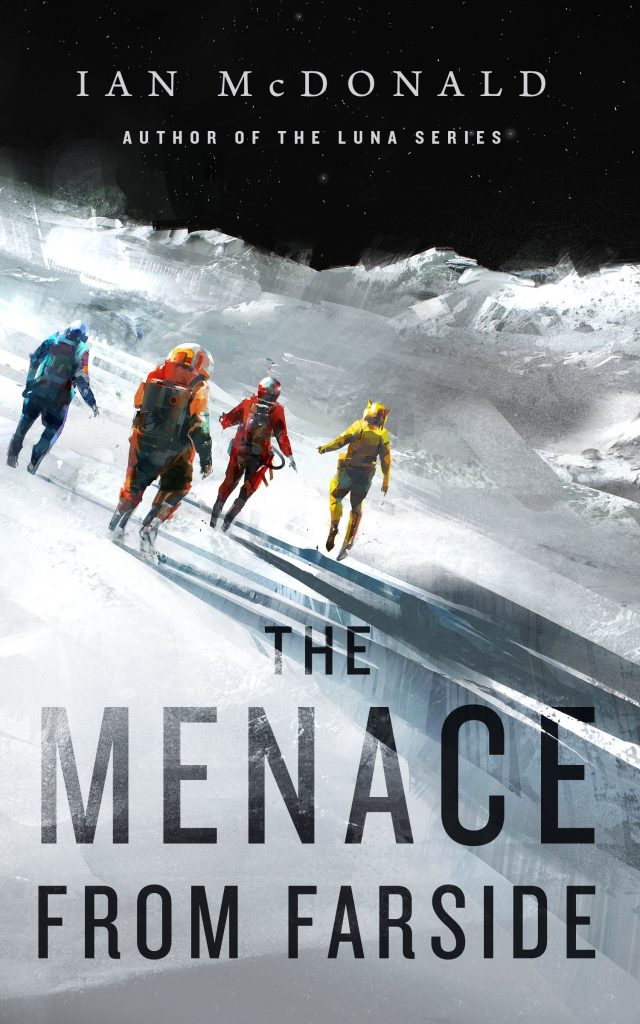 The highly acclaimed Luna series is published in North America by Tor Books, in the UK by Gollancz, and is available in a growing number of translated editions around the world.