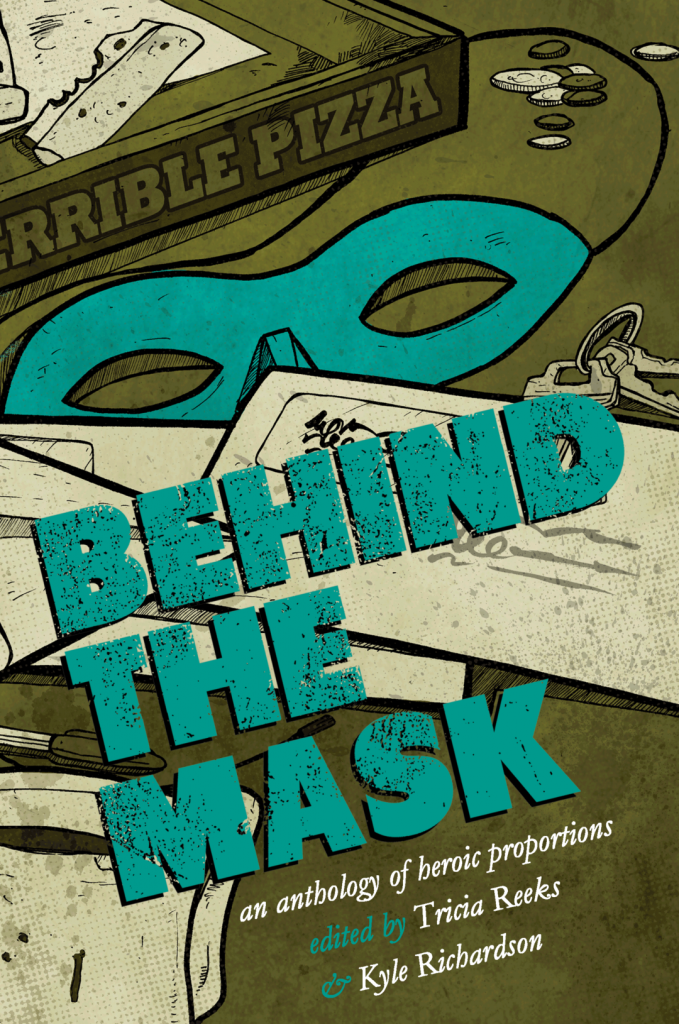 In this instalment of Short Fiction Watch, we wanted to draw your attention to one of Lavie Tidhar's latest pieces, "Heroes", which is included in Meerkat Press's BEHIND THE MASK. Here's the anthology's official synopsis…
Behind the Mask is a multi-author collection with stories by award-winning authors Kelly Link, Cat Rambo, Carrie Vaughn, Seanan McGuire, Lavie Tidhar, Sarah Pinsker, Keith Rosson, Kate Marshall, Chris Large and others. It is partially, a prose nod to the comic world — the bombast, the larger-than-life, the save-the-worlds and the calls-to-adventure. But it's also a spotlight on the more intimate side of the genre. The hopes and dreams of our cape-clad heroes. The regrets and longings of our cowled villains. That poignant, solitary view of the world that can only be experienced from behind the mask.
Lavie Tidhar is the multi-award-winning author of (among others) the Bookman Histories, OSAMA, THE VIOLENT CENTURY, A MAN LIES DREAMING and CENTRAL STATION.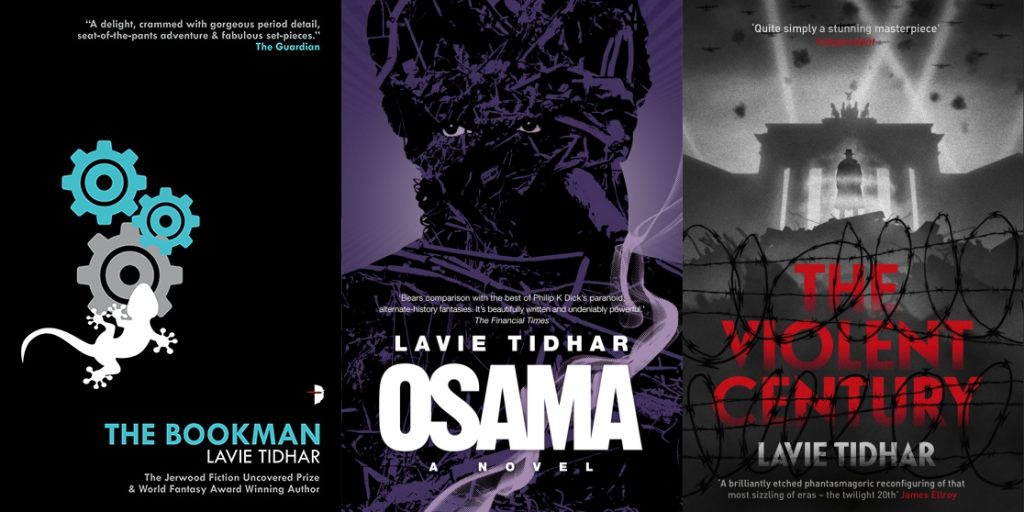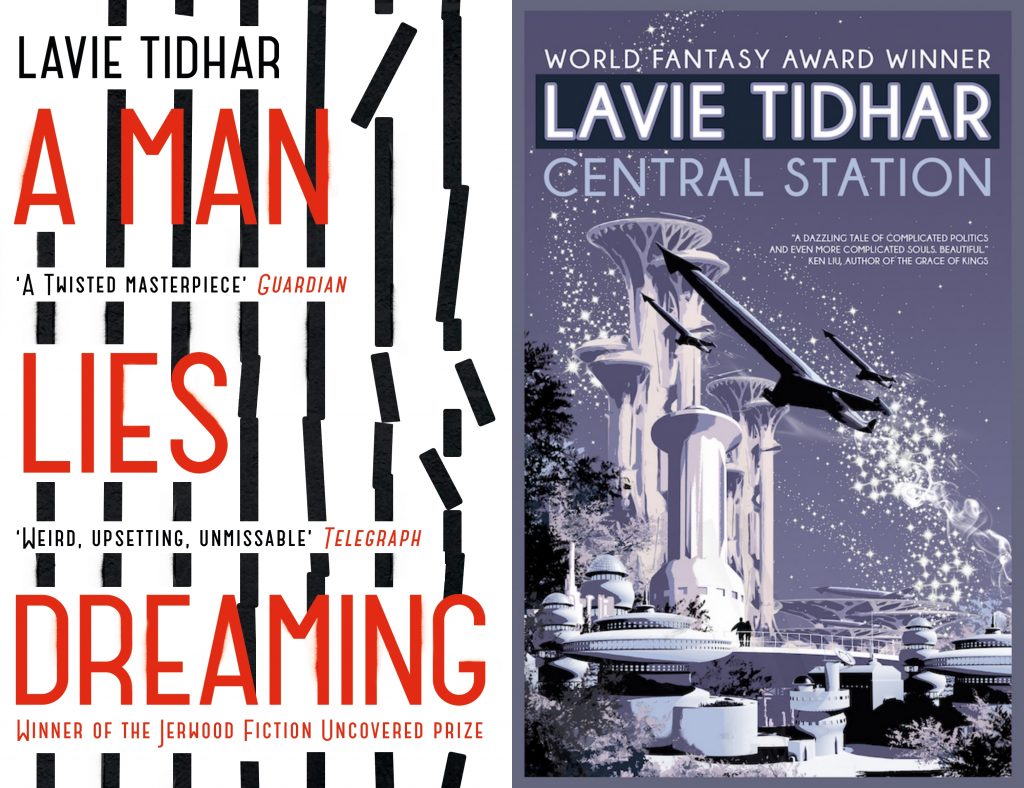 Here are just a few of the many rave reviews Lavie's work has received so far…
'Lavie Tidhar's THE BOOKMAN is simply the best book I've read in a long time, and I read a lot of books. If you're worried that Steampunk has turned into a mere fashion aesthetic, then you'd better read this one. It's a stunningly imaginative remix of history, technology, literature, and Victorian adventure that's impossible to put down. The book is immensely smart and readable at the same time. I very much hope that it's the first of many such books. Buy it.' — James P. Blaylock
'THE BOOKMAN is a delight, crammed with gorgeous period detail, seat-of-the-pants adventure and fabulous set-pieces.' — The Guardian
'Bears comparison with the best of Philip K Dick's paranoid, alternate-history fantasies. It's beautifully written and undeniably powerful.' — Financial Times on OSAMA
'OSAMA is the narrative symphony Philip K. Dick wished he could have composed. Not only is it beautifully written, it is expertly crafted… OSAMA is a work of art. And Tidhar is a word-painter, constructing vibrant and poetic landscapes of narrative in spite of the novel's dark and brooding subject matter.' — Los Angeles Review of Books
'Like Le Carre's best novels, the world of espionage isn't glamorous or exciting; it's a grim, cold and lonely place… As well as being a wonderfully drawn and detailed historical espionage tale, THE VIOLENT CENTURY is ultimately a very human story. It's gripping, imaginative and, finally, moving.' — SciFi Now
'… like Watchmen on crack… While Tidhar looks at the violent narrative of the twentieth century, he has his eyes firmly planted on how we've interpreted the violence in our own real world… There [have] been a number of fantastic novels that have drawn on the mythos of the comic book world, ranging from Michael Chabon's The Amazing Adventures of Kavalier and Clay to Austin Grossman's Soon I Will Be Invincible, but Tidhar's is probably one of the best prose examinations to really examine the superhero and what they mean… Ultimately, THE VIOLENT CENTURY is about legacy and how heroics play into it, a deeper message than defining what heroics mean…' — io9.com
'Wild, noir-infused alternative history from genre-bender Tidhar… A wholly original Holocaust story: as outlandish as it is poignant.' — Kirkus (Starred Review) on A MAN LIES DREAMING
'Set during the election of a demagogue who battens on the fears of an underemployed populace threatened by thousands of foreign-born refugees, A MAN LIES DREAMING feels disturbingly prescient. Tidhar holds up a mirror not just to Wolf, but to ourselves. In doing so, he reminds us that even — especially — under the most terrible of circumstances, stories are all we have. And in the right hands, they can be a formidable weapon.' — Washington Post
'Magnificently blends literary and speculative elements in this streetwise mosaic novel set under the towering titular spaceport… Tidhar gleefully mixes classic SF concepts with prose styles and concepts that recall the best of world literature. The byways of Central Station ring with dusty life, like the bruising, bustling Cairo streets depicted by Naguib Mahfouz. Characters wrestle with problems of identity forged under systems of oppression, much as displaced Easterners and Westerners do in the novels of Orhan Pamuk. And yet this is unmistakably SF. Readers of all persuasions will be entranced.' — Publishers Weekly (Starred Review) on CENTRAL STATION
'It is just this side of a masterpiece — short, restrained, lush — and the truest joy of it is in the way Tidhar scatters brilliant ideas like pennies on the sidewalk.' — NPR on CENTRAL STATION
'The stories include some of Tidhar's most beautiful prose, and his future Tel Aviv is among the most evocative settings in recent SF… Somehow, CENTRAL STATION combines a cultural sensibility too long invisible in SF with a sensibility which is nothing but classic SF, and the result is a rather elegant suite of tales.' — Locus