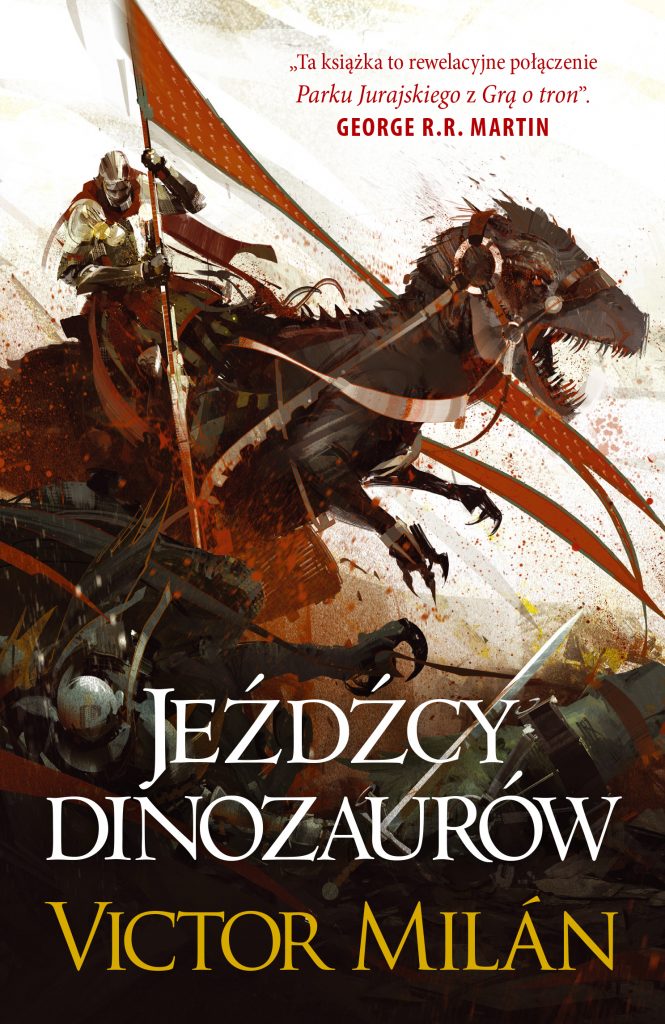 Victor Milán's second Dinosaur Lords novel, DINOSAUR KNIGHTS is out now in Poland! Published by Galeria Książki as JEŹDŹCY DINOZAURÓW, here's the synopsis…
Raj jest rozległym, różnorodnym, często okrutnym światem. Mieszkają na nim ludzie, lecz dominują dinozaury, dzikie potwory oraz udomowione, wykorzystywane do pracy, a także w walce. Zakuci w zbroje rycerze wyruszają w bój, dosiadając tych stworzeń, by stawić czoło szkolonym do walki triceratopsom, noszącym na grzbietach załogi złożone z nisko urodzonych.
Jednym z takich rycerzy jest Karyl Bogomirsky – wybrany, by poprowadzić do boju tych, którzy szukają ucieczki od ścieżki wojny i szaleństwa. Fakt, że Cesarstwo ogłosiło krucjatę przeciwko ich pokojowo nastawionego krajowi i wyjęło spod prawa tych, którzy pragną życia wolnego od przemocy, nie pomaga mu nawet w najmniejszym stopniu. Sytuacja pogarsza się dodatkowo, gdy legendarne Szare Anioły – starożytna broń bogów, którzy stworzyli Raj – powracają na scenę po stuleciach nieobecności. Wszyscy uważali, że są tylko bajką służącą straszeniu niegrzecznych dzieci, ale okazało się, że istnieją naprawdę.
The novel is published in English by Tor Books. Here's the English-language synopsis…
Paradise is a sprawling, diverse, often cruel world. There are humans on Paradise but dinosaurs predominate: wildlife, monsters, beasts of burden, and of war. Armored knights ride dinosaurs to battle legions of war-trained Triceratops and their upstart peasant crews.
Karyl Bogomirsky is one such knight who has chosen to rally those who seek a way from the path of war and madness. The fact that the Empire has announced a religious crusade against this peaceful kingdom, the people who just wish to live in peace anathema, and they all are to be converted or destroyed doesn't help him one bit.
Things really turn to mud when the dreaded Grey Angels, fabled ancient weapons of the Gods who created Paradise in the first place come on the scene after almost a millennia. Everyone thought that they were fables used to scare children. They are very much real.
And they have come to rid the world of sin… including all the humans who manifest those vices.
The first novel in the series, DINOSAUR LORDS, was also published in Poland by Galeria Książki, as WŁADCY DINOZAURÓW.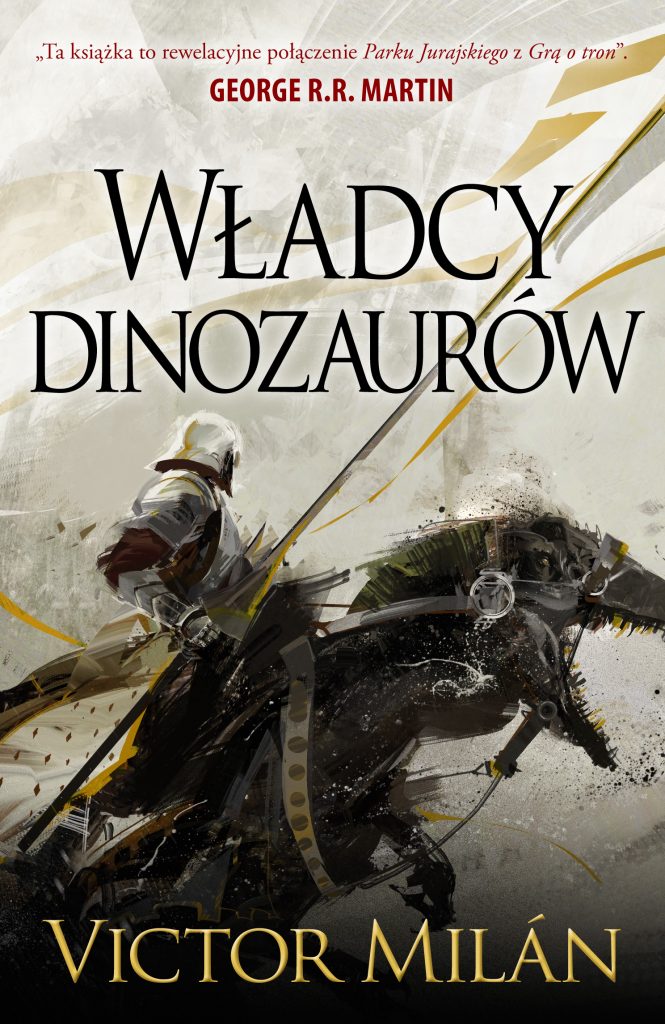 Zeno represents Victor Milán in translation, on behalf of Kay McCauley at Aurous, Inc.