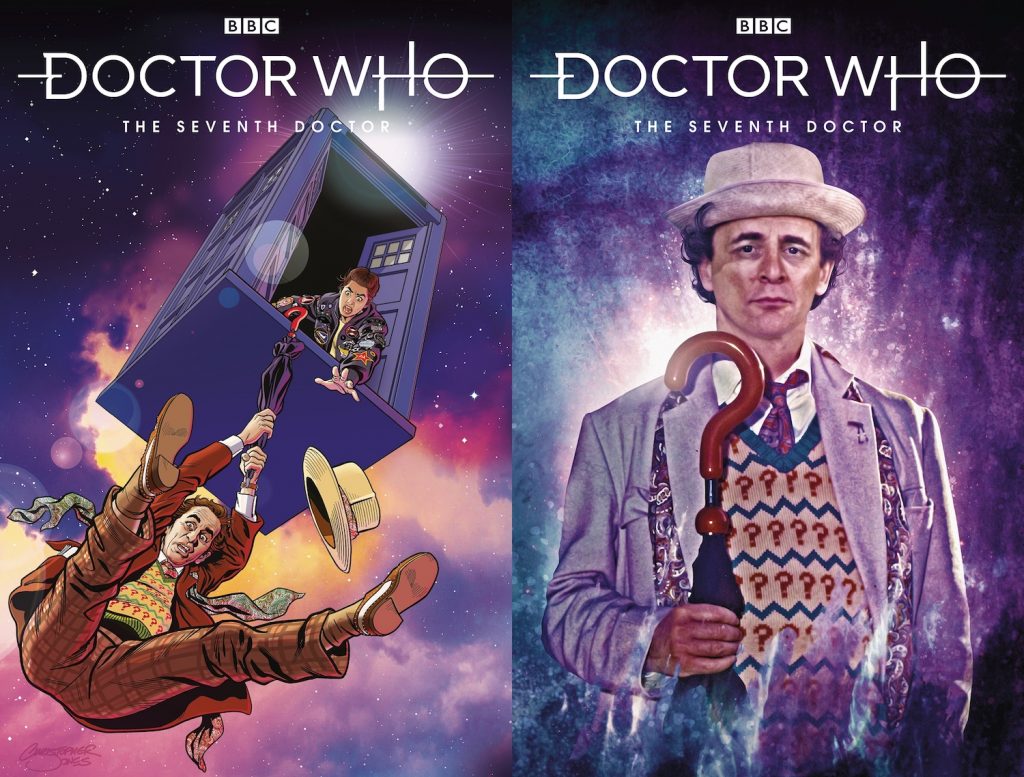 Today, Titan Comics publishes the second issue in Andrew Cartmel and Ben Aaronovitch's Doctor Who: Seventh Doctor series, OPERATION VOLCANO! Here's the synopsis…
The brand new comic adventure continues, featuring the Seventh Doctor and Ace as played by Sylvester McCoy and Sophie Aldred!
From the writers of the fan favourite episode Remembrance of the Daleks, which celebrates it's 30th anniversary in 2018 – Andrew Cartmel and Ben Aaronovitch (Rivers of London)!
Whether you're a long-time fan of the Seventh Doctor, or you've yet to have the pleasure, this accessible, big-budget movie extravaganza welcomes everyone with an all-new epic!
Includes a short back-up strip, written by Richard Dinnick (Twelfth Doctor) with art by Jessica Martin (Doctor Who actress).
This second issue is available with two covers, both of which are above. Art for the series is by Christopher Jones.
Ben and Andrew also write the Rivers of London comic series (published by Titan Comics), based on Ben's best-selling, critically-acclaimed Peter Grant novels.