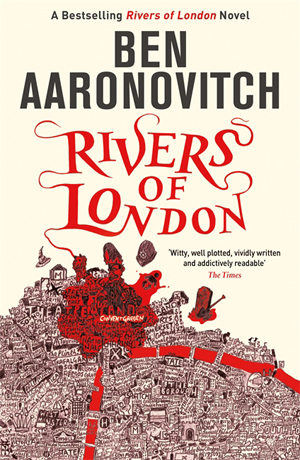 We mentioned a little while ago the fantastic news that Ben Aaronovitch's Peter Grant/Rivers of London series is being adapted into an RPG by Chaosium. Well, there is further great news related to this, and that's the fact that the new game has been picked as one of the Most-Anticipated of 2020!
The game will use some of the company's Basic Roleplaying game system, but with 'original, customized rules to reflect the series' inventive take on the fantastic—from Newtonian magic to the strange powers wielded by the rivers and other supernatural beings that inhabit the popular novels and comics.'
We can't wait to give it a go!
Ben's Rivers of London novels are published in the UK by Gollancz, in North America by Del Rey, DAW Books (novels), and Subterranean Press (novellas). They have also been published widely in translation. The eighth novel in the series, FALSE VALUE is officially published this Thursday in the UK!

Don't forget that Ben is also on an extensive UK book tour celebrating the release of the novel. Full details here, and the poster…