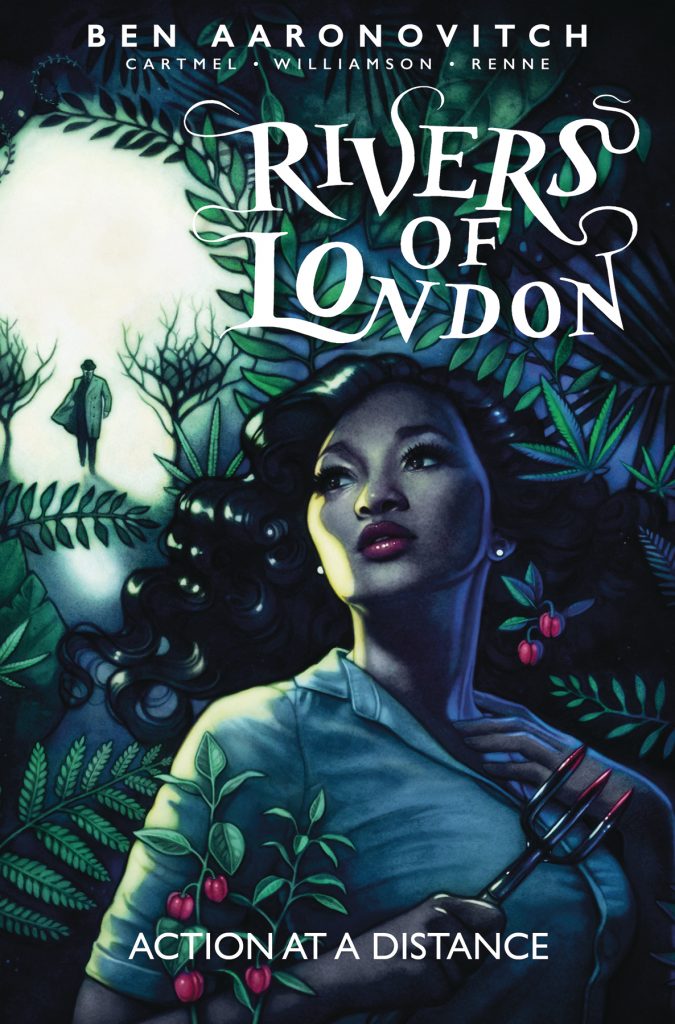 Above you can see the striking cover for the third issue in Ben Aaronovitch and Andrew Cartmel's ACTION AT A DISTANCE! The seventh Rivers of London comic series, here's the synopsis…
The World War II secrets of Nightingale's past catch up with him in the latest story in Ben Aaronovitch's best selling series.
Series artwork is by Brian Williamson (art) and Stefani Renne (colours).
All of the Rivers of London comic series have been published by Titan Comics. The third issue of ACTION AT A DISTANCE is due to be published on December 19th, 2018.