Later this year, Blackstone Audio are set to release three new audiobooks by Lavie Tidhar! Keep reading for more details…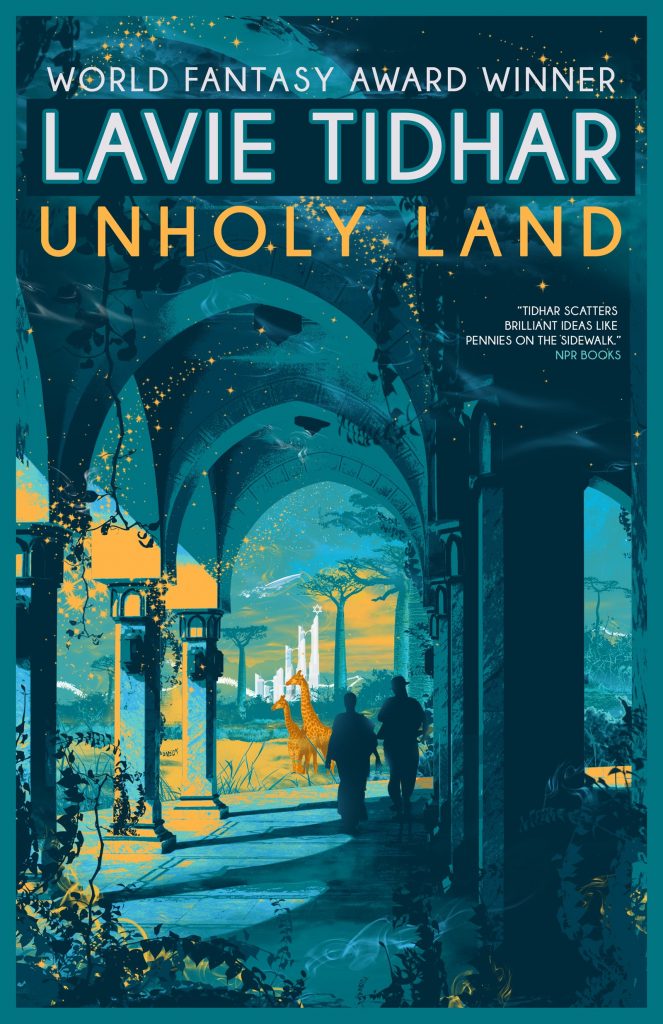 The highly-anticipated new novel, UNHOLY LAND, which is due to be published in print by Tachyon Publications, will be released as an audiobook on October 16th. Here's the synopsis…
When pulp-fiction writer Lior Tirosh returns to his homeland in East Africa, much has changed. Palestina — an alternate Jewish state established in the early 20th century — is constructing a massive border wall to keep out African refugees. Unrest in the capital, Ararat, is at a fever pitch.
While searching for his missing niece, Tirosh has come to believe he is a detective from one of his own novels. He is pursued by ruthless members of the state's security apparatus while unearthing deadly conspiracies and impossible realities.
For if it is possible for more than one holy land to exist, the barriers between the worlds are beginning to break.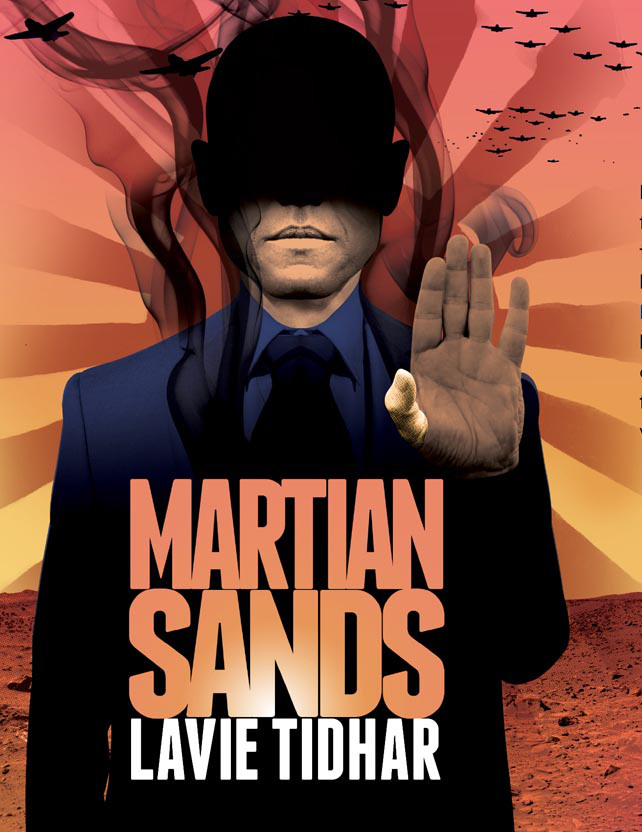 Lavie's critically-acclaimed novella MARTIAN SANDS was originally published by PS Publishing back in 2013, and is now available through the JABberwocky eBook Program. The audiobook is due to arrive on December 25th…
1941: an hour before the attack on Pearl Harbour, a man from the future materialises in President Roosevelt's office. His offer of military aid may cut the War and its pending atrocities short, and alter the course of the future… The future: welcome to Mars, where the lives of three ordinary people become entwined in one dingy smokesbar the moment an assassin opens fire. The target: the mysterious Bill Glimmung. But is Glimmung even real? The truth might just be found in the remote FDR Mountains, an empty place, apparently of no significance, but where digital intelligences may be about to bring to fruition a long-held dream of the stars… Mixing mystery and science fiction, the Holocaust and the Mars of both Edgar Rice Burroughs and Philip K. Dick, Martian Sands is a story of both the past and future, of hope, and love, and of finding meaning — no matter where — or when — you are.
And last, but by no means least, the third book to be released by Blackstone in audio will be the upcoming novel THE CIRCUMFERENCE OF THE WORLD… More details on that book to follow, but you can read the announcement on Lavie's website, here!