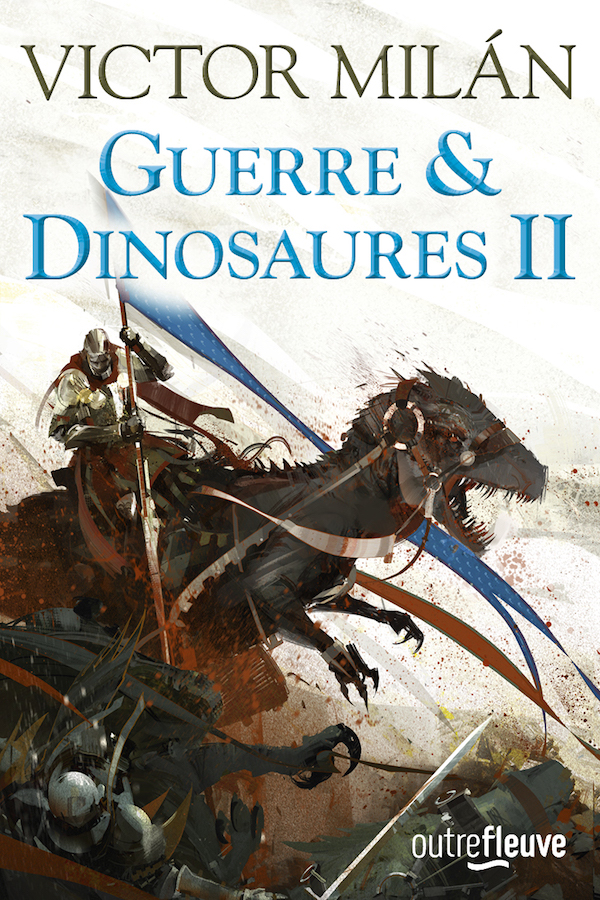 DINOSAUR KNIGHTS, the second novel in Victor Milán's Dinosaur Lords series, is out later this year in France! Due to be published by Fleuve as GUERRE & DINOSAURES II, here's the English-language synopsis (French synopsis to come)…
Paradise is a sprawling, diverse, often cruel world. There are humans on Paradise but dinosaurs predominate: wildlife, monsters, beasts of burden, and of war. Armored knights ride dinosaurs to battle legions of war-trained Triceratops and their upstart peasant crews.
Karyl Bogomirsky is one such knight who has chosen to rally those who seek a way from the path of war and madness. The fact that the Empire has announced a religious crusade against this peaceful kingdom, the people who just wish to live in peace anathema, and they all are to be converted or destroyed doesn't help him one bit.
Things really turn to mud when the dreaded Grey Angels, fabled ancient weapons of the Gods who created Paradise in the first place come on the scene after almost a millennia. Everyone thought that they were fables used to scare children. They are very much real.
And they have come to rid the world of sin… including all the humans who manifest those vices.
DINOSAUR KNIGHTS has also been published in Poland as JEŹDŹCY DINOZAURÓW, by Galeria Książki; and was originally published in the US by Tor Books.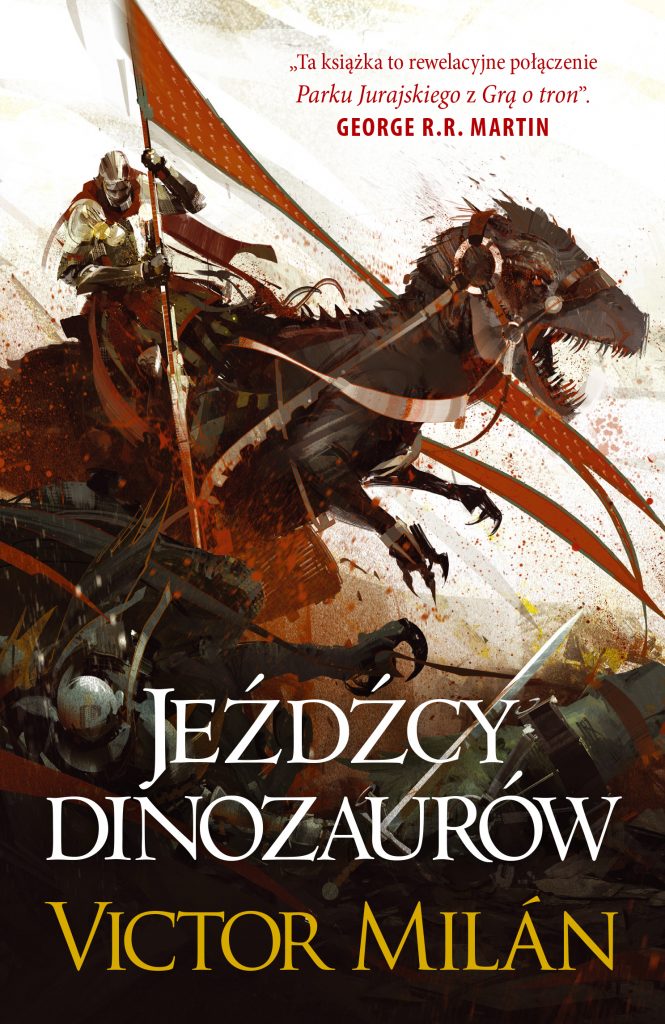 The first novel in the series, DINOSAUR LORDS, has also been published in Brazil, Poland, France and Hungary.

Zeno represents Victor Milán in translation, on behalf of Kay McCauley in Aurous, Inc.