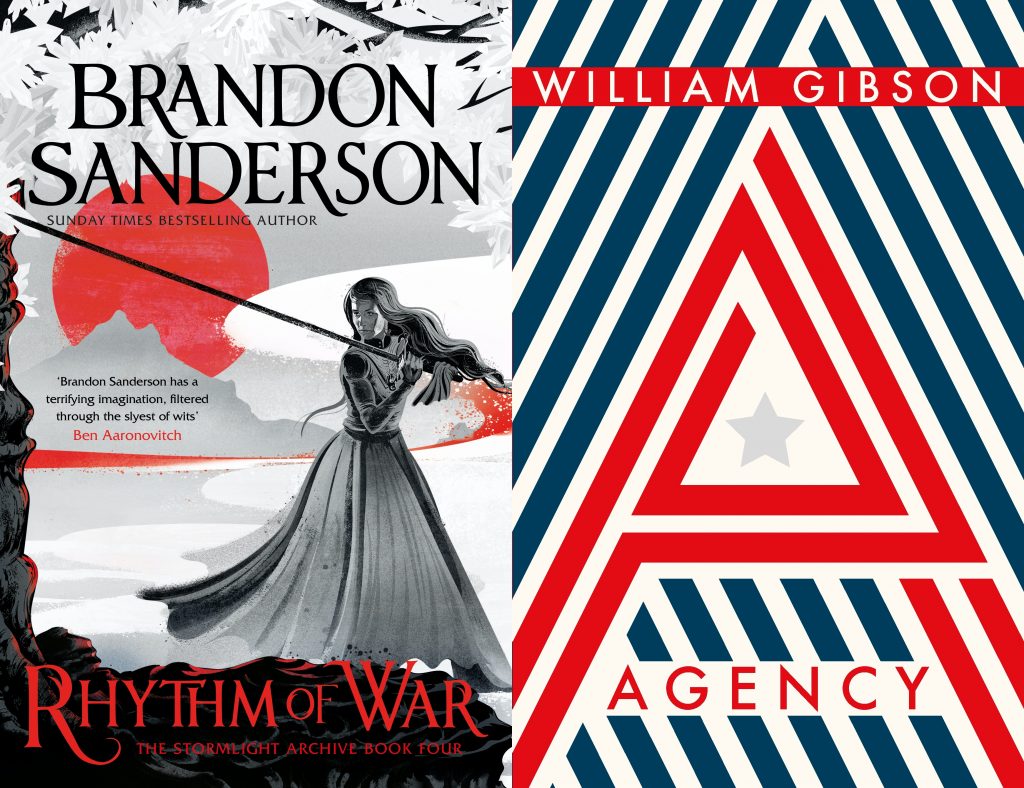 As 2020 draws closer to its end, we're happy to report that some of our authors' books are starting to appear on Best Of lists!
It's been a particularly good week for Brandon Sanderson's RHYTHM OF WAR and William Gibson's AGENCY , both of which have appeared on Waterstones' Best Of list and are also in the final round of the Goodreads Choice Awards!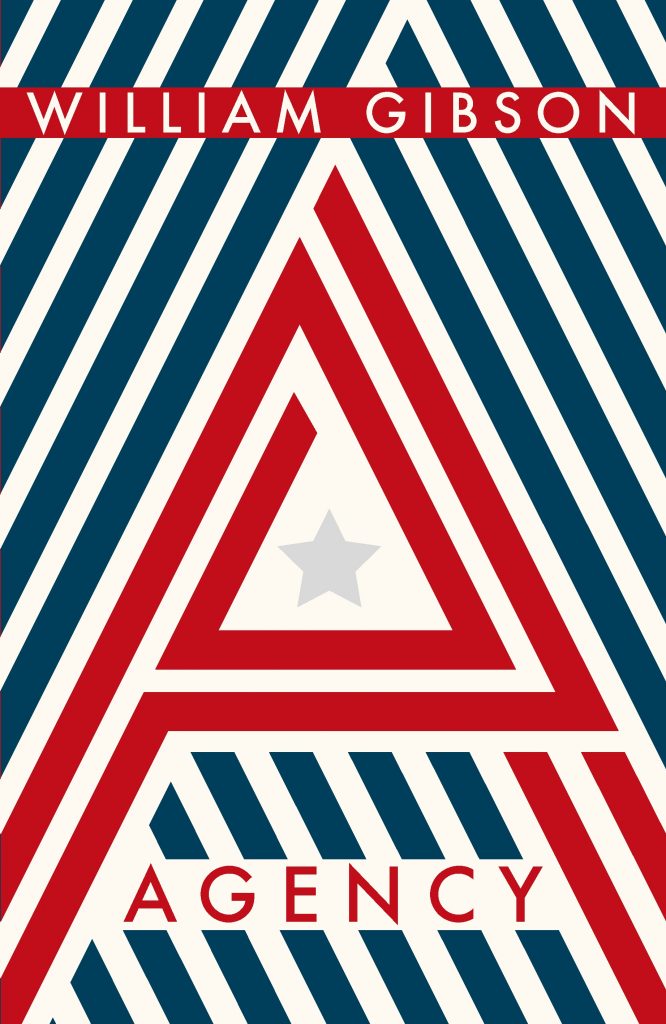 Read on for some more information about the two books. Let's start with Gibson's AGENCY, which is published in the UK by Penguin. The acclaimed and best-selling follow-up to THE PERIPHERAL, here's the synopsis…
San Francisco, 2017. Clinton's in the White House, Brexit never happened — and Verity Jane's got herself a new job.
They call Verity 'the app-whisperer,' and she's just been hired by a shadowy start-up to evaluate a pair-of-glasses-cum-digital-assistant called Eunice. Only Eunice has other ideas.
Pretty soon, Verity knows that Eunice is smarter than anyone she's ever met, conceals some serious capabilities and is profoundly paranoid — which is just as well since suddenly some bad people are after Verity.
Meanwhile, in a post-apocalyptic London a century from now, PR fixer Wilf Netherton is tasked by all-seeing policewoman Ainsley Lowbeer with interfering in the alternative past in which Verity and Eunice exist. It appears something nasty is about to happen there — and fixing it will require not only Eunice's unique human-AI skillset but also a little help from the future.
A future which Verity soon fears may never be…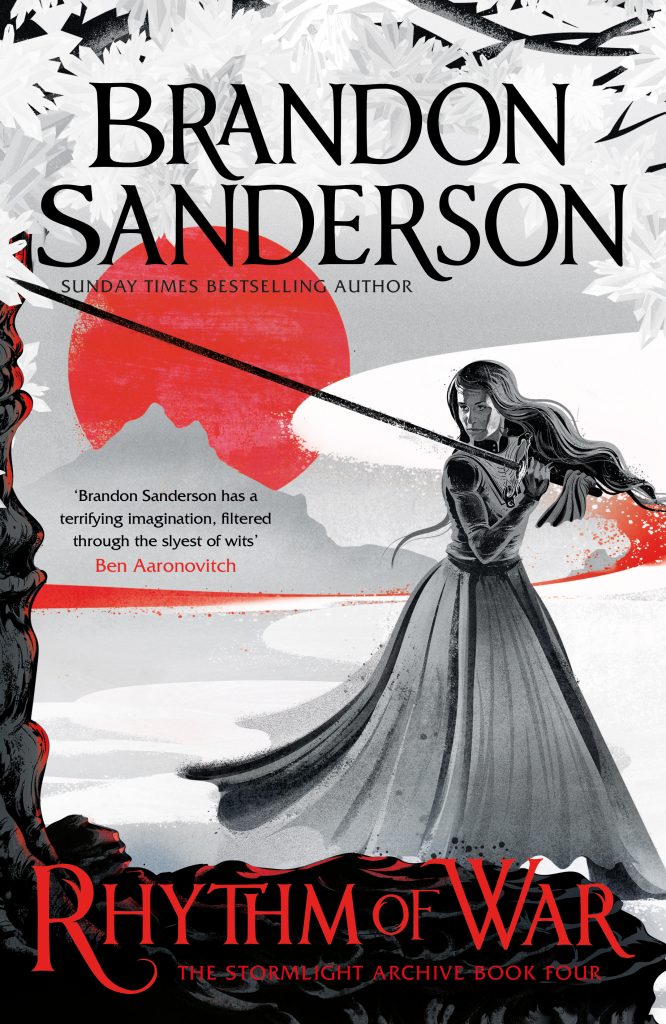 Sanderson's RHTHYM OF WAR is the highly-anticipated fourth novel in his best-selling Stormlight Archive series. Published to much fanfare last week, by Gollancz in the UK, here's the synopsis…
After forming a coalition of human resistance against the enemy invasion, Dalinar Kholin and his Knights Radiant have spent a year fighting a protracted, brutal war. Neither side has gained an advantage, and the threat of a betrayal by Dalinar's crafty ally Taravangian looms over every strategic move.
Now, as new technological discoveries by Navani Kholin's scholars begin to change the face of the war, the enemy prepares a bold and dangerous operation. The arms race that follows will challenge the very core of the Radiant ideals, and potentially reveal the secrets of the ancient tower that was once the heart of their strength.
At the same time that Kaladin Stormblessed must come to grips with his changing role within the Knights Radiant, his Windrunners face their own problem: As more and more deadly enemy Fused awaken to wage war, no more honorspren are willing to bond with humans to increase the number of Radiants. Adolin and Shallan must lead the coalition's envoy to the honorspren stronghold of Lasting Integrity and either convince the spren to join the cause against the evil god Odium, or personally face the storm of failure.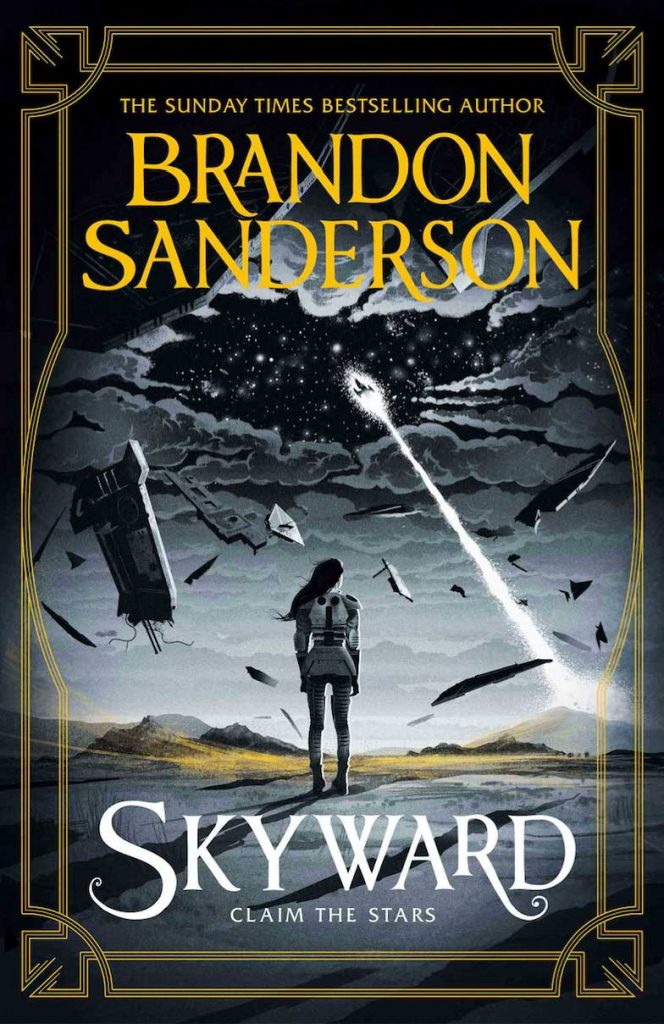 Brandon actually has another book in the Goodreads Choice Award finals, in the Young Adult Fantasy category: the second book in his Skyward series, STARSIGHT! Also published in the UK by Gollancz, here's the synopsis…
All her life, Spensa has dreamed of becoming a pilot. Of proving she's a hero like her father. She made it to the sky, but the truths she learned about her father were crushing. The rumours of his cowardice are true – he deserted his flight during battle against the Krell. Worse, though, he turned against his team and attacked them.
Spensa is sure there's more to the story. And she's sure that whatever happened to her father in his starship could happen to her. When she made it outside the protective shell of her planet, she heard the stars – and it was terrifying. What she learned turned her world upside down. Everything Spensa's been taught is a lie.
But Spensa also learned a few things about herself – and she'll travel to the end of the galaxy to save humankind if she needs to.
Zeno represents Brandon Sanderson in the UK and Commonwealth, on behalf of the JABberwocky Literary Agency in New York. Zeno represents William Gibson in the UK, on behalf of Nell Pierce at Sterling Lord Literistic.