The audiobook edition of LIES SLEEPING, the seventh novel in Ben Aaronovitch's widely-acclaimed Peter Grant series, is on sale via Audible Australia! Published by Orion Audio, and read by Olivier Award-winning Kobna Holdbrook-Smith, here's the synopsis…
Martin Chorley, aka the Faceless Man, wanted for multiple counts of murder, fraud and crimes against humanity, has been unmasked and is on the run.
Peter Grant, Detective Constable and apprentice wizard, now plays a key role in an unprecedented joint operation to bring Chorley to justice.
But even as the unwieldy might of the Metropolitan Police bears down on its foe, Peter uncovers clues that Chorley, far from being finished, is executing the final stages of a long term plan.
A plan that has its roots in London's two thousand bloody years of history, and could literally bring the city to its knees.
To save his beloved city Peter's going to need help from his former best friend and colleague – Lesley May – who brutally betrayed him and everything he thought she believed in. And, far worse, he might even have to come to terms with the malevolent supernatural killer and agent of chaos known as Mr Punch…
Ben's series is published in the UK and Commonwealth by Gollancz, in North America by Del Rey and DAW Books, and widely elsewhere in translation.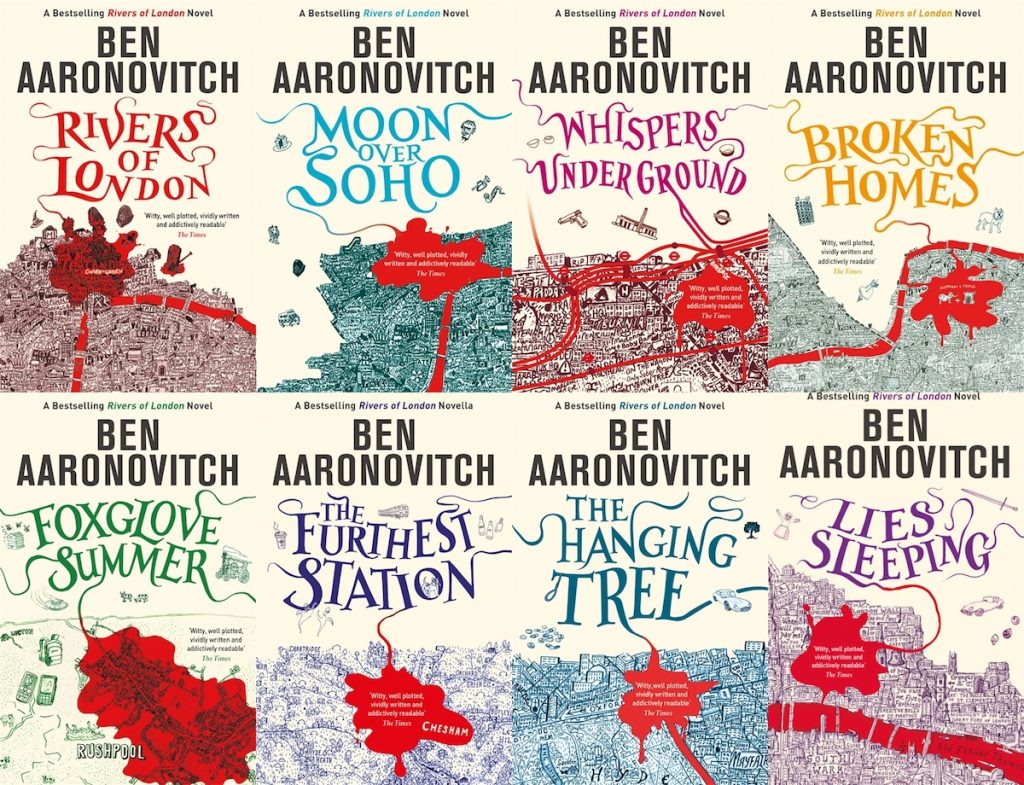 The highly-anticipated next novel in the series, FALSE VALUE, is due to be published next month by Orion (UK) and DAW Books (North America).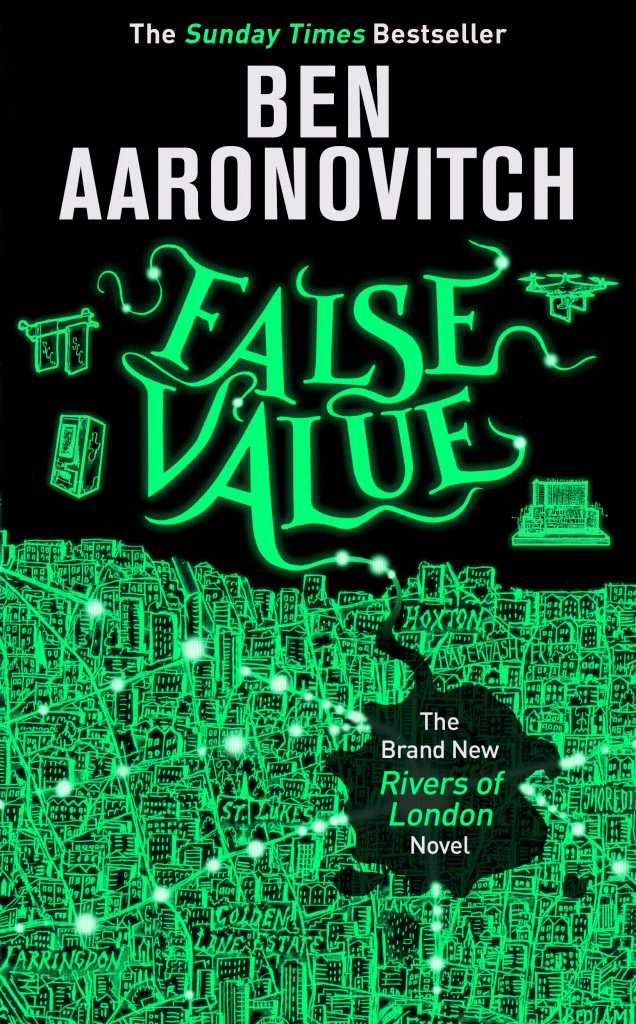 Here are just a few reviews that LIES SLEEPING has received since it was first published…
'[F]unny… laugh-out-loud prose… fans will delight in this outing.' — Publishers Weekly
'[R]ecounted with deadpan British wit and irony… packed with fascinating historical detail… Lively and amusing and different.' — Kirkus
'Peter Grant's London has depth, breadth, and a complex array of recurring characters, and every one of the novels can be relied on to start with a bang… Aaronovitch's Peter Grant has a distinctive voice, one that makes even the bureaucracy of regular police work engaging and compelling… Aaronovitch writes a tense, compelling police procedural with magic. As usual, Grant's voice is striking, and the action gripping and intense.' — Tor.com
'[S]till as fresh as ever… Aaronovitch melds the magical and mundane extremely well. There's a good mix of 'London practicality' and 'unimaginable terror' here; this isn't a world where everyone can take the idea that magic is a real thing in their stride. Fear of the unknown keeps things in the margins, which provides a backdrop for the main characters' struggles… The plot dives straight into strands from the previous titles, tying up plots going all the way back to book one whilst fraying new threads to keep the intrigue going. The pace is solid and steady, the action is as thrilling as ever and the whole thing ticks along like an old yet exciting friend… A must for fans of the series so far and, as always, we can't wait to read the next one.' — Starburst
'Things build to a peak with thrilling confrontations, an impressively weird final battle, and a big surprise at the end… Aaronovitch has a way with surprising developments, and I'm looking forward to seeing how things play out.' — Locus (Carolyn Cushman)
'[T]hose wondering if we'll ever get to see the end of this Faceless Man's saga will be pleased to know, LIES SLEEPING has the final showdown and answers you're looking for. After seven books, this resolution was a long time coming, and it was awesome… those who have always appreciated this series' attention to the history and mythology associated with London will find lots of like about this book…' — Bibliosanctum