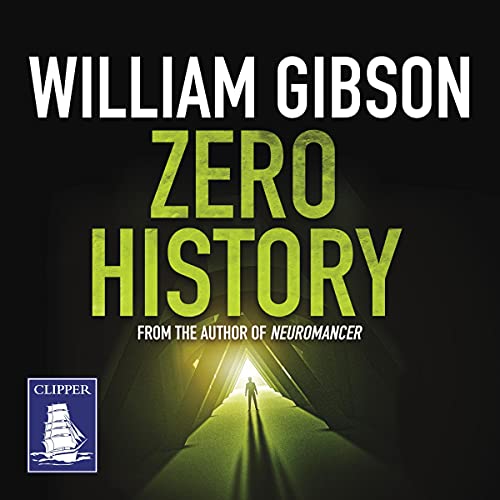 The third novel in William Gibson's Blue Ant series, ZERO HISTORY is now available as a downloadable audiobook in the UK! Published by W. F. Howes's Clipper imprint, and narrated by Bronwen Price, here's the synopsis…
Hubertus Bigend, the Machiavellian head of global ad-agency Blue Ant, wants ex-musician Hollis Henry to uncover the maker of a secret, obscurely fashionable denim called 'The Gabriel Hounds'. Hollis knows nothing about fashion – which, curiously, is why Bigend hired her. Soon, though, it's clear that Bigend's interest in underground labels might have sinister applications. Powerful parties, who'll do anything to get into this territory, are showing their hand. And Hollis, as Bigend's representative, is about to find herself in the crossfire.
Set among London's dark and tangled streets, Zero History is a brilliant thriller about the hidden webs and patterns that underlie the new now.
Clipper has also published the first two books in the Blue Ant trilogy, PATTERN RECOGNITION and SPOOK COUNTRY (both are also narrated by Bronwen Price).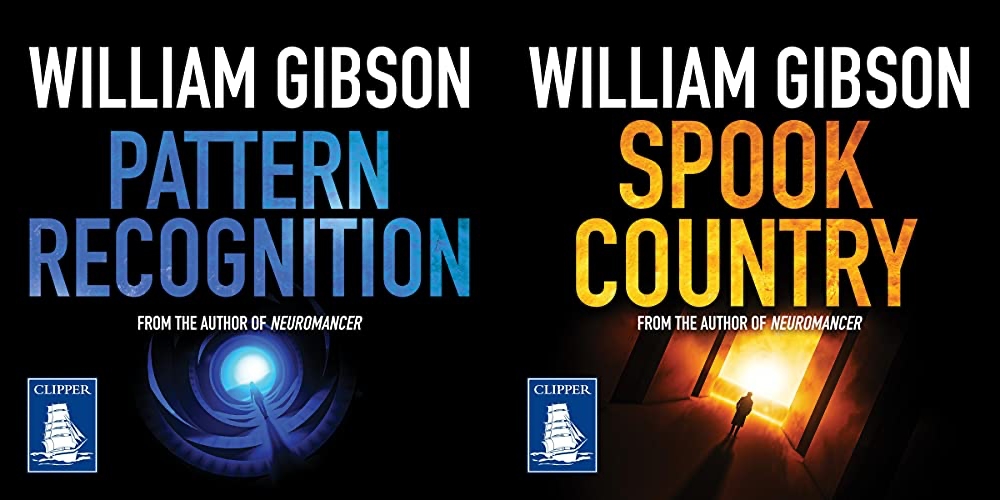 'ZERO HISTORY is [Gibson's] best yet, a triumph of science fiction as social criticism and adventure.' — Boing Boing
'What matters [about ZERO HISTORY] are the highly textured, brilliantly evocative prose and the stunning insights Gibson offers into what we perceive as the present moment–the implication being, per the title, that's all we have left. Unsettling and memorable.' — Kirkus Reviews
'ZERO HISTORY is another smartly scouted roadmap of alternate routes through today's global culture, as powered by what a friend of mine used to call the military-industrial-greeting-card complex. It's a world where cool is king, but also the key to power–and the future.' — Milwaukee Sentinel Journal
Zeno represents William Gibson in the United Kingdom and British Commonwealth only, on behalf of Nell Pierce at Sterling Lord Literistic.