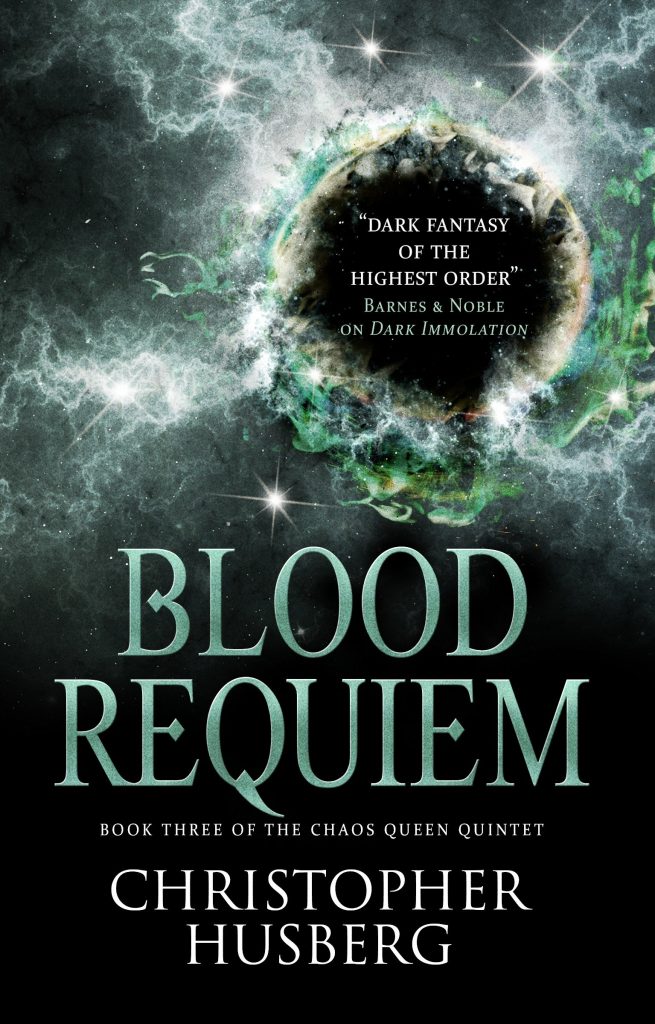 This summer, Titan Books are due to publish the third novel in Christopher Husberg's Chaos Queen series, BLOOD REQUIEM! Due to arrive in bookstore on June 5th, here's the synopsis…
When a series of dark rituals devastate the fledgeling Church of Canta, Jane and Cinzia realize they have ignored the movements in the shadows for too long. Daemons lurk at the edge of the world, and they are done knocking. With Knot at her side, Cinzia deals with dark beings to fight the greater evil. Meanwhile, Astrid's attempts to elude the Black Matron backfire, and she faces that which she fears above all things: her own past.
Winter, in hopes of regaining something of her old life, returns to Pranna to find the village nothing like it used to be. She soon finds herself wrapped up in the Druids, a tiellan faction in fierce conflict with the humans. With Urstadt the soldier and Galce the tailor at her side, she must choose how to use her still-growing, all-consuming power — if she can manage to control it at all.
Titan has also published the first two novels in the series: DUSKFALL and DARK IMMOLATION. Here are a couple of reviews the series has received so far…
'The storytelling is fresh and assured and the characters appealing… This is a solid setup for a great new fantasy epic, perfect for fans of Daniel Abraham and Brandon Sanderson.' — Library Journal on DUSKFALL
'The story has some of the action, horror, and revelations of the first volume, but this is a book of politics first: religion versus government, traditional female power versus traditional male power, and the wild cards that skew a chess match not designed for them.' — Starburst on DARK IMMOLATION
Zeno represents Christopher Husberg in the UK and Commonwealth, on behalf of the JABberwocky Literary Agency in New York.