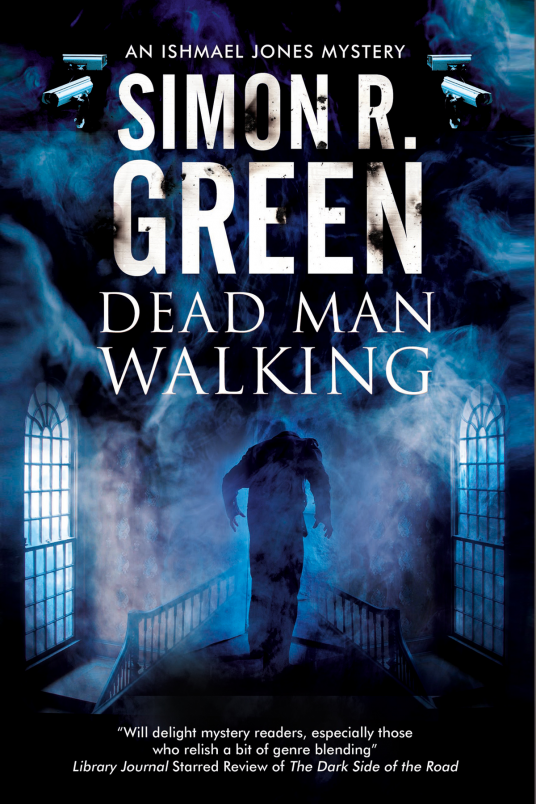 Simon R. Green's second Ishmael Jones novel, DEAD MAN WALKING, is out today in the US! Published by Severn House in both the UK (back in May) and US, here's the synopsis…
"Call me Ishmael. Ishmael Jones. I am the man in the shadows, that even the shadows are afraid of. The secret agent whose life is the greatest secret of all. And some of the cases I work are trickier than others."
A rogue agent has come in from the cold and wants to spill his secrets. The Organisation wants Ishmael Jones to find out if Frank Parker is who he says he is, and why he has emerged from the shadows after all this time. But when Ishmael reaches Ringstone Lodge where Parker is being held, he is menaced by a series of alarming incidents.
Severn House published the first Ishmael Jones mystery, THE DARK SIDE OF THE ROAD, last year in the UK and US. A third novel, VERY IMPORTANT CORPSES, is due out later this year (details to come).
'Not to be taken too seriously, this meld of SF and traditional hard-boiled spy fiction hints at plenty of further adventures.' — Publishers Weekly on DEAD MAN WALKING
'This sequel to the wonderful THE DARK SIDE OF THE ROAD takes the basic structure of a traditional English country house mystery and mixes it with a bit of supernatural horror and suspense. Richard Kadrey and E.E. Knight fans will particularly relish Green's genre-blending novel.' — Library Journal
'Genre-blending author Green introduces another wisecracking protagonist, Ishmael Jones…Fans of the British TV series Torchwood will enjoy the irreverent, otherworldly protagonist.' — Booklist on THE DARK SIDE OF THE ROAD
'I really enjoyed the book. If anything it was over too soon. The author captures the English Country Manor Murder Mystery feel very well, as he sets up pretty much everybody as a suspect… I look forward to finding out more in future volumes.' — British Fantasy Society on THE DARK SIDE OF THE ROAD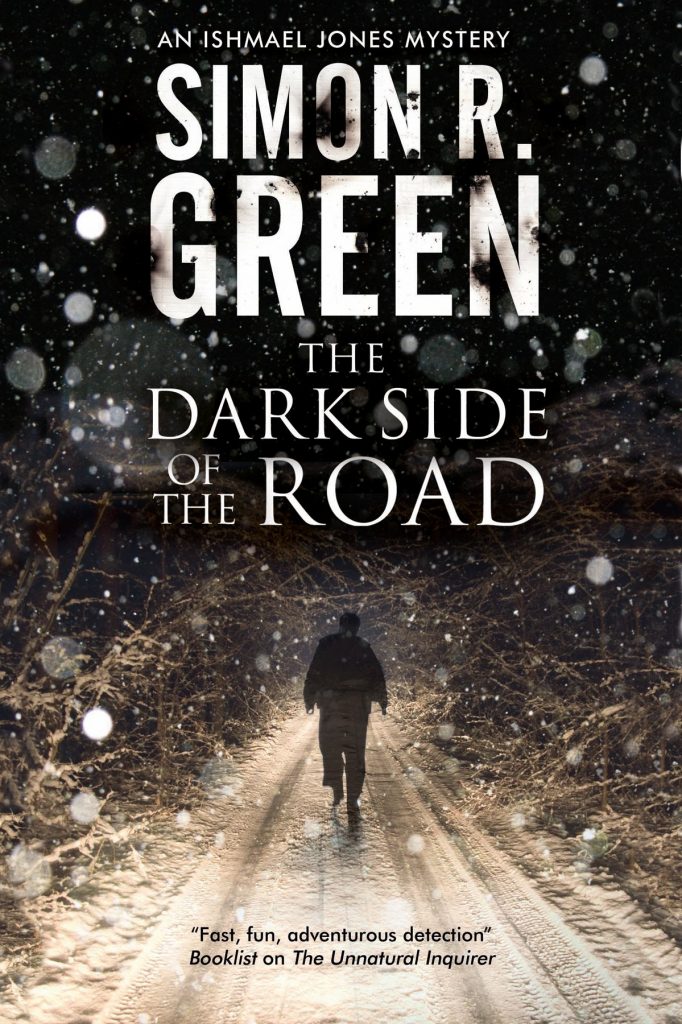 Zeno represents Simon R. Green in the UK and Commonwealth, on behalf of the JABberwocky Literary Agency in New York.