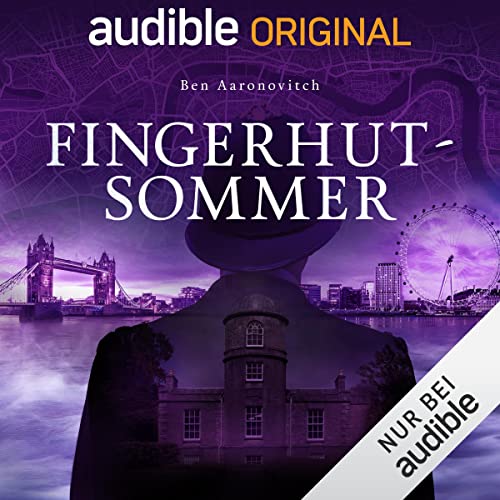 There's a new, full-cast audiobook edition of FINGERHUT-SOMMER! The fifth novel in Ben Aaronovitch's Die magischen Fälle des Peter Grant series (Rivers of London/Peter Grant), it is available exclusively from Audible. Here's the synopsis…
Die magischen Fälle des Peter Grant von Ben Aaronovitch sind internationale Bestseller und absoluter Kult. In seinem fünften Roman führt der ausgebildete Buchhändler und ausgezeichnete Drehbuchautor (Dr. Who) seine Hauptfigur Peter Grant erstmalig in die ländlichen Gefilde außerhalb Londons, um die mysteriöse Entführung zweier Kinder aufzuklären.
Leominster ist eine verschlafene Kleinstadt 150 Meilen nordwestlich von London und nicht gerade bekannt für seine hohe Kriminalitätsrate. Trotzdem verschlägt es Police Constable Peter Grant in den kleinen Ort in Herefordshire, denn zwei kleine Mädchen sind verschwunden und die Umstände lassen Rückschlüsse auf eine übernatürliche Beteiligung zu. Unterstützt von der Flusstochter Beverley Brook und dem ortskundigen Polizisten Dominic Croft wird Peter in ein verworrenes Netz aus Dorfintrigen, lokalen Legenden und UFO-Mythen verstrickt. Doch damit nicht genug: Peter erfährt einiges über die militärische Vergangenheit seines Mentors Thomas Nightingale. Auch der Verrat durch seine ehemalige Kollegin und Freundin Leslie May und ihr anschließendes Verschwinden nagen weiterhin an ihm – zumal sie über Peters Provinz-Aktivitäten ausgesprochen gut informiert zu sein scheint.
Audible/DTV have also published full-cast adaptations of the first four novels in the series: DIE FLÜSSE VON LONDON (RIVERS OF LONDON), SCHWARZER MOND ÜBER SOHO (MOON OVER SOHO), WISPERN UNTER BAKER STREET (WHISPERS UNDERGROUND), and DER BÖSE ORT (BROKEN HOMES).
The print and digital editions of FINGERHUT-SOMMER are published by DTV (who also publish the rest of the series in Germany).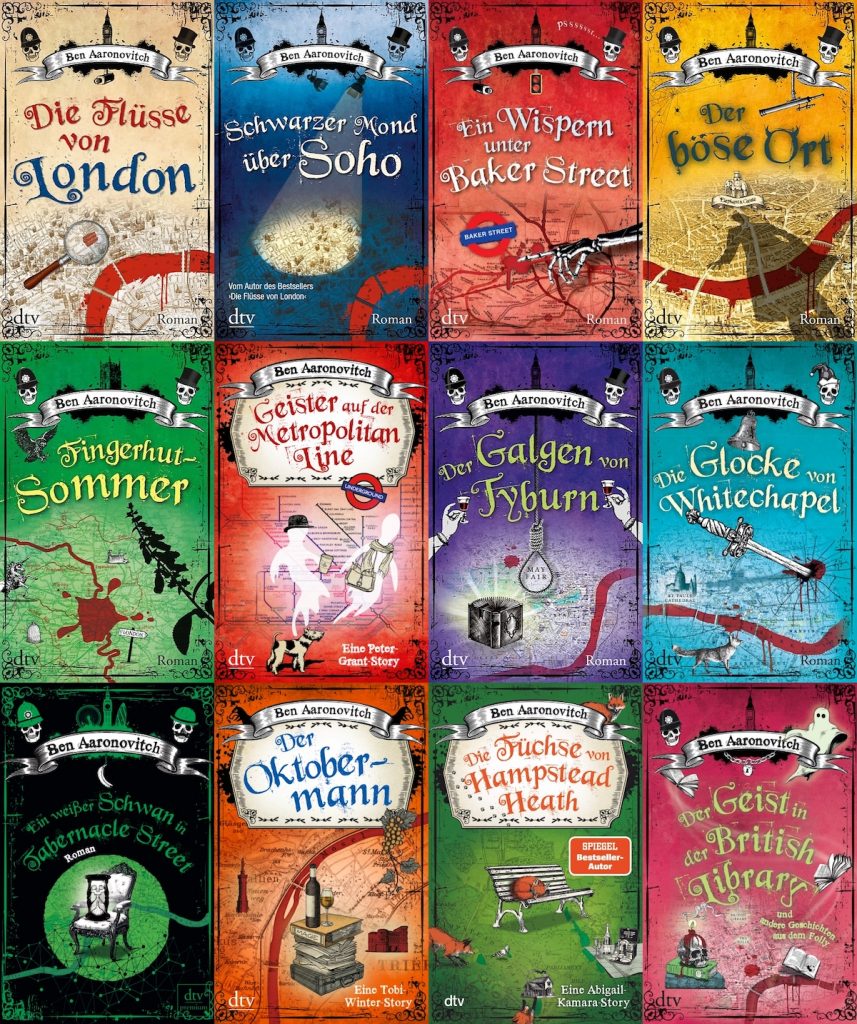 FOXGLOVE SUMMER (as it's titled in English) is published in the UK by Gollancz and in North America by DAW Books. Here's the English-language synopsis…
In the fifth of his bestselling series Ben Aaronovitch takes Peter Grant out of whatever comfort zone he might have found and takes him out of London – to a small village in Herefordshire where the local police are reluctant to admit that there might be a supernatural element to the disappearance of some local children. But while you can take the London copper out of London, you can't take the London out of the copper.
Travelling west with Beverley Brook, Peter soon finds himself caught up in a deep mystery and having to tackle local cops and local gods. And what's more, all the shops are closed by 4pm…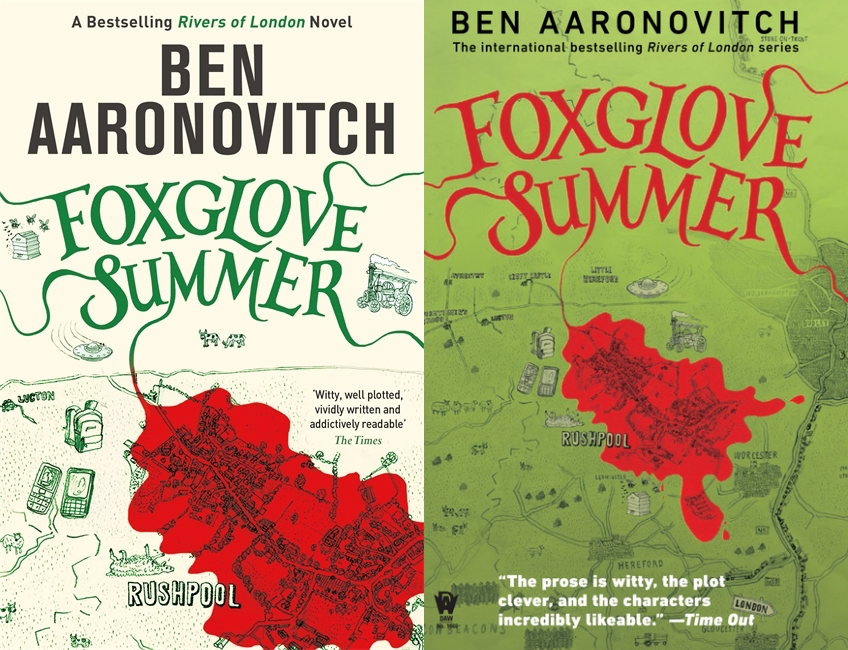 The latest novel in the series, the #1 Bestselling AMONGST OUR WEAPONS is out now in the UK (Gollancz), Germany (DTV), and North America (DAW Books).