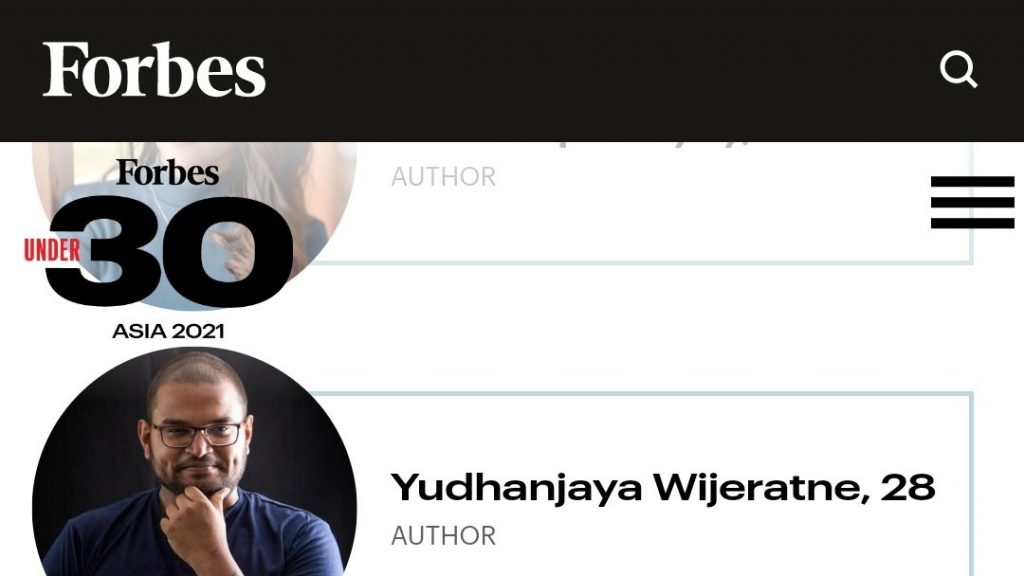 We at Zeno are thrilled to see our author Yudhanjaya Wijeratne recently recognised in Forbes' latest 30 Under 30 list for Asia!
The 30 Under 30 list has long been established for recognising emerging talent from across the world that everyone in their industries needs to watch out for. Yudha joins a list of fabulous science fiction and fantasy writers to be honoured in recent years on the list, including Hafsah Faizal and Tomi Adeyemi.
As well as his Nebula-nominated co-authored MESSENGER and his widely acclaimed NUMBERCASTE, Yudha continues to write at the cutting edge of science fiction publishing THE SALVAGE CREW in 2020, which was co-authored with an A.I. he created.
Agent Contact: Stevie Finegan