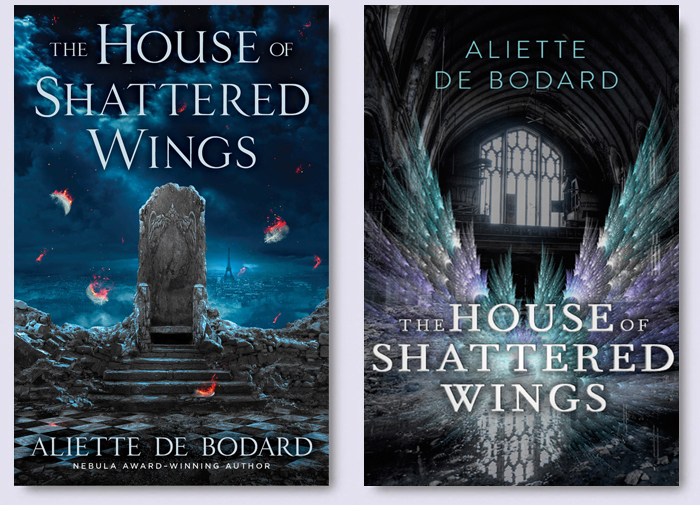 The Locus Awards were announced last week, and we're very happy to report that Zeno clients Aliette de Bodard and Elizabeth Hand have both been nominated!
Aliette de Bodard's latest novel, THE HOUSE OF SHATTERED WINGS has been nominated for best fantasy novel. Published in the US by Roc Books, and in the UK by Gollancz, here's the synopsis…
A superb murder mystery, on an epic scale, set against the fall out of a war in heaven
Paris in the aftermath of the Great Magicians War. Its streets are lined with haunted ruins, Notre-Dame is a burnt-out shell, and the Seine runs black, thick with ashes and rubble. Yet life continues among the wreckage. The citizens retain their irrepressible appetite for novelty and distraction, and The Great Houses still vie for dominion over France's once grand capital.
House Silverspires, previously the leader of those power games, now lies in disarray. Its magic is ailing; its founder, Morningstar, has been missing for decades; and now something from the shadows stalks its people inside their very own walls.
Within the House, three very different people must come together: a naive but powerful Fallen, an alchemist with a self-destructive addiction, and a resentful young man wielding spells from the Far East. They may be Silverspires' salvation; or the architects of its last, irreversible fall…
Last month, THE HOUSE OF SHATTERED WINGS won the BSFA Award for best novel. In addition, Aliette's THE CITADEL OF WEEPING PEARLS (Asimov) has been nominated for best novella, and THREE CUPS OF GRIEF, BY STARLIGHT (Clarkesworld) has been nominated for best short story — it also won the BSFA Award for best short fiction.
Elizabeth Hand's WYLDING HALL, published in the UK by PS Publishing, has also been nominated for best fantasy novel. Here's the synopsis…
After the tragic and mysterious death of one of their founding members, the young musicians in a British acid-folk band hole up at Wylding Hall, an ancient country house with its own dark secrets.
There they record the classic album that will make their reputation — but at a terrifying cost, when Julian Blake, their lead singer, disappears within the mansion and is never seen again.
Now, years later, each of the surviving musicians, their friends and lovers (including a psychic, a photographer, and the band's manager) meets with a young documentary filmmaker to tell his or her own version of what happened during that summer — but whose story is the true one?
And what really happened to Julian Blake?
The Locus Award winners will be announced during the Locus Award Weekend in Seattle, between June 24-26th.
Zeno represents Elizabeth Hand in the UK and Commonwealth, on behalf of Martha Millard at Sterling Lord Literistic.