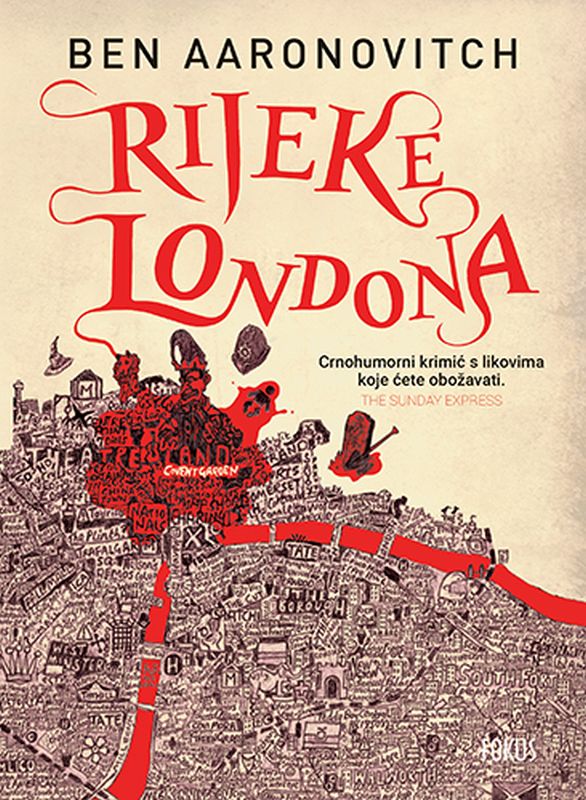 There is a new Croatian edition of RIVERS OF LONDON, the first novel in Ben Aaronovitch's internationally-bestselling Peter Grant/Rivers of London series! Published by Fokus, as RIJEKE LONDONA, it was translated by Igor Rendić. Here's the synopsis…
Ispod površine sumornog i prometom zagušenog Londona čuči pravi čarobni svijet pun nadnaravnih pojava. Policajac Peter Grant o tome pojma nema. No kad mu se jedne večeri obrati duh, i to kao potencijalni svjedok ubojstva, shvatit će da zločinci doista dolaze u svakom obliku.
Najprije će pomisliti da je skrenuo.
S duhovitim prevratima i nevjerojatnim situacijama, Rijeke Londona vode nas kroz Peterovu preobrazbu iz običnog policajca u detektiva koji se bavi nadnaravnim.
The novel is published in the UK by Gollancz, in North America by JABberwocky, and widely in translation. Here's the English-language synopsis…
My name is Peter Grant, and I used to be a probationary constable in that mighty army for justice known to all right-thinking people as the Metropolitan Police Service, and to everyone else as the Filth.
My story really begins when I tried to take a witness statement from a man who was already dead…
Probationary Constable Peter Grant dreams of being a detective in London's Metropolitan Police. After taking a statement from an eyewitness who happens to be a ghost, Peter comes to the attention of Detective Chief Inspector Thomas Nightingale, who investigates crimes involving magic and other manifestations of the uncanny.
Suddenly, as a wave of brutal and bizarre murders engulfs the city, Peter is plunged into a world where gods and goddesses mingle with mortals and a long-dead evil is making a comeback on a rising tide of magic.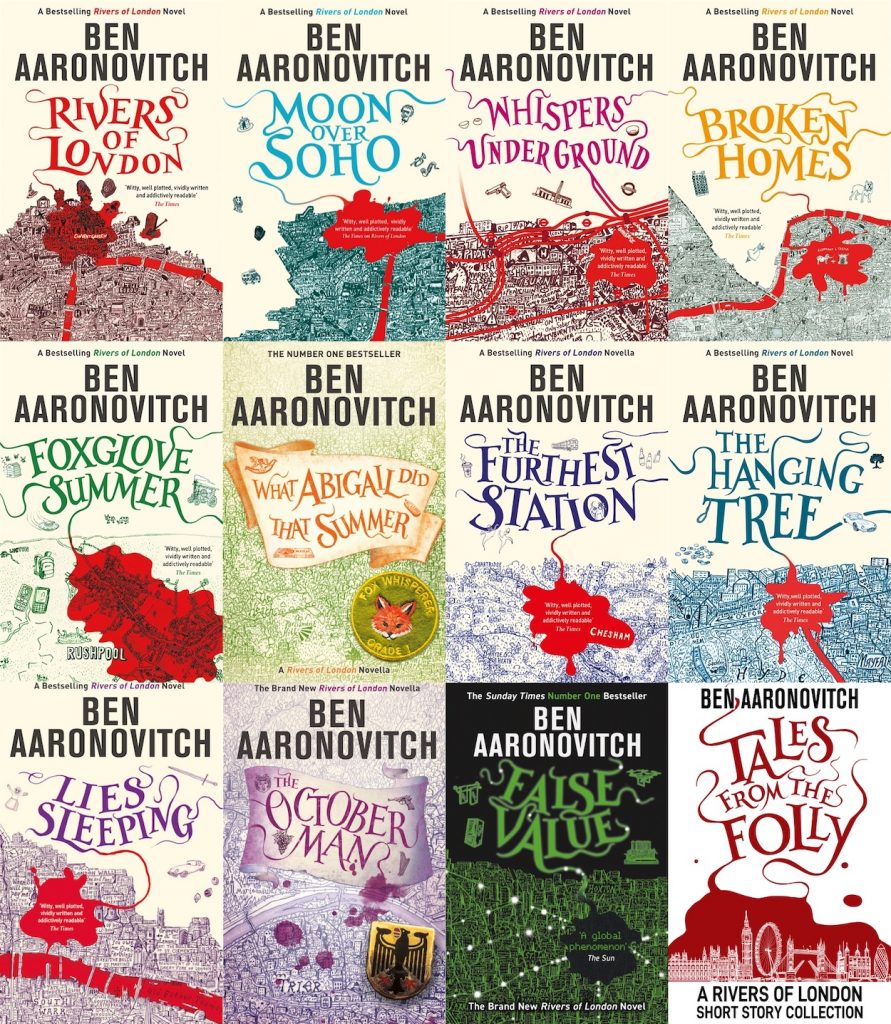 The latest novel (#9) in the series is AMONGST OUR WEAPONS (published by Orion in the UK, DAW Books in North America), and the latest novella in the series is WINTER'S GIFTS (published by Orion in the UK, and Subterranean Press in North America).