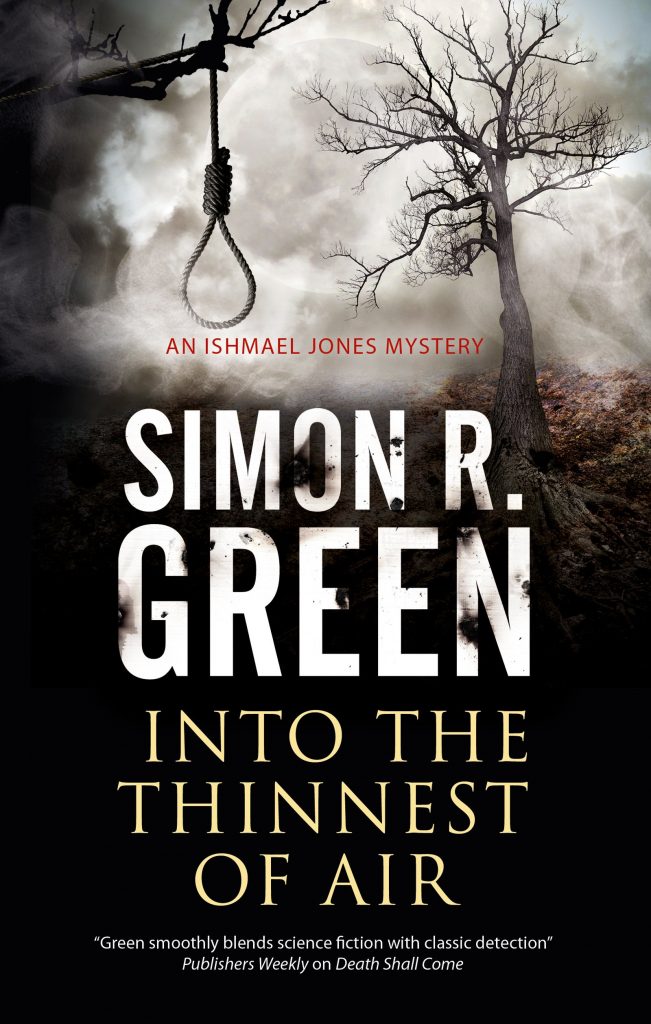 Today, INTO THE THINNEST OF AIR is released in the US! The novel, published by Severn House, is the fifth book in the Ishmael Jones mystery series by Simon R. Green. Here's the synopsis…
Ishmael Jones is attending the re-opening of Tyrone's Castle, an ancient Cornish inn originally built by smugglers. Over dinner, the guests entertain one another with ghost stories inspired by local legends. But it would appear the curse of Tyrone's Castle has struck for real when one of their number disappears into thin air. And then another.
Severn House also publishes the series in the UK.
'Think Scooby Doo starring a superpowered alien in human skin.' — Kirkus
'A fun quick read…' — Classic Mystery
'… those who love the series for Ishmael's quick wit will be pleased.' — Booklist
'Beautifully blends horror and a country house mystery.' — Lesa's Book Critiques

Zeno represents Simon R. Green on behalf of the JABberwocky Literary Agency in New York.