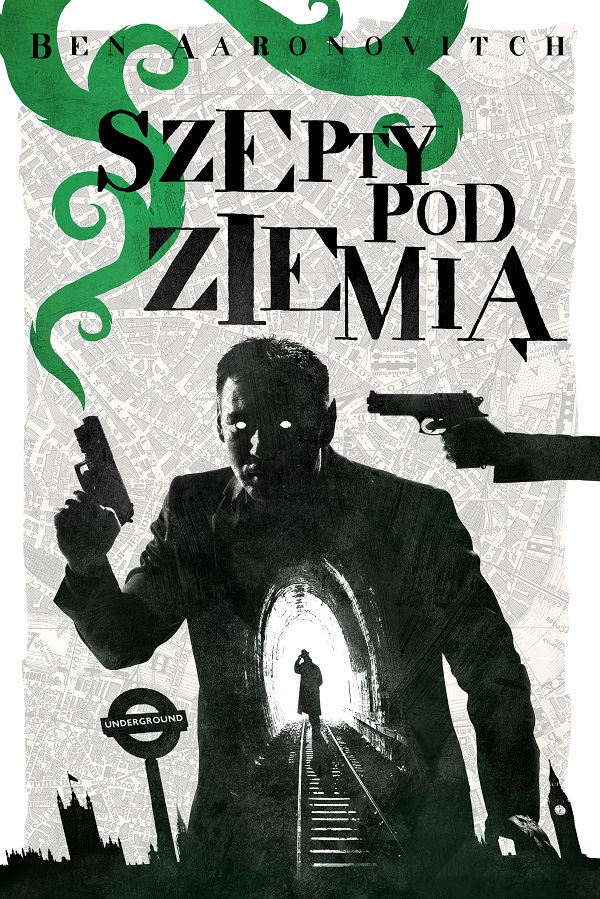 Above you can see the cover for the upcoming Polish edition of Ben Aaronovitch's WHISPERS UNDERGROUND. Due to be published by MAG, here's the synopsis…
Nazywam się Peter Grant i jestem detektywem posterunkowym w potężnej armii sprawiedliwości znanej jako policja londyńska (tudzież psiarnia). Szkolę się także na czarodzieja, jestem pierwszym takim uczniem od pięćdziesięciu lat. Oficjalnie pracuję w wydziale do zwalczania przestępstw gospodarczych i innych, w jednostce dziewiątej, znanej też jako Szaleństwo i jako jednostka, o której grzeczni, dobrze wychowani gliniarze nie rozmawiają w kulturalnym towarzystwie.
Od poniedziałku mam okazję zająć się prawdziwą policyjną robotą. Niezidentyfikowana Ofiara została zadźgana na torach metra przy stacji Baker Street. Obecność magii niewykluczona.
Niezidentyfikowana Ofiara okazuje się synem amerykańskiego senatora i zanim zdążysz powiedzieć "międzynarodowy incydent" do sprawy posterunkowego detektywa Granta dołącza agentka FBI Kimberley Reynolds.
A w ciemnych tunelach londyńskiego metra, pośród pogrzebanych rzek i wiktoriańskich rynsztoków niesie się szept o zemście zza grobu.
Najnowsza sprawa posterunkowego detektywa Granta zaraz się wtoczy na śliskie tory…
The first two novels in the series — RIVERS OF LONDON and MOON OVER SOHO — have already been published in Poland (also by MAG), but will also receive new covers, to match the style of the third book…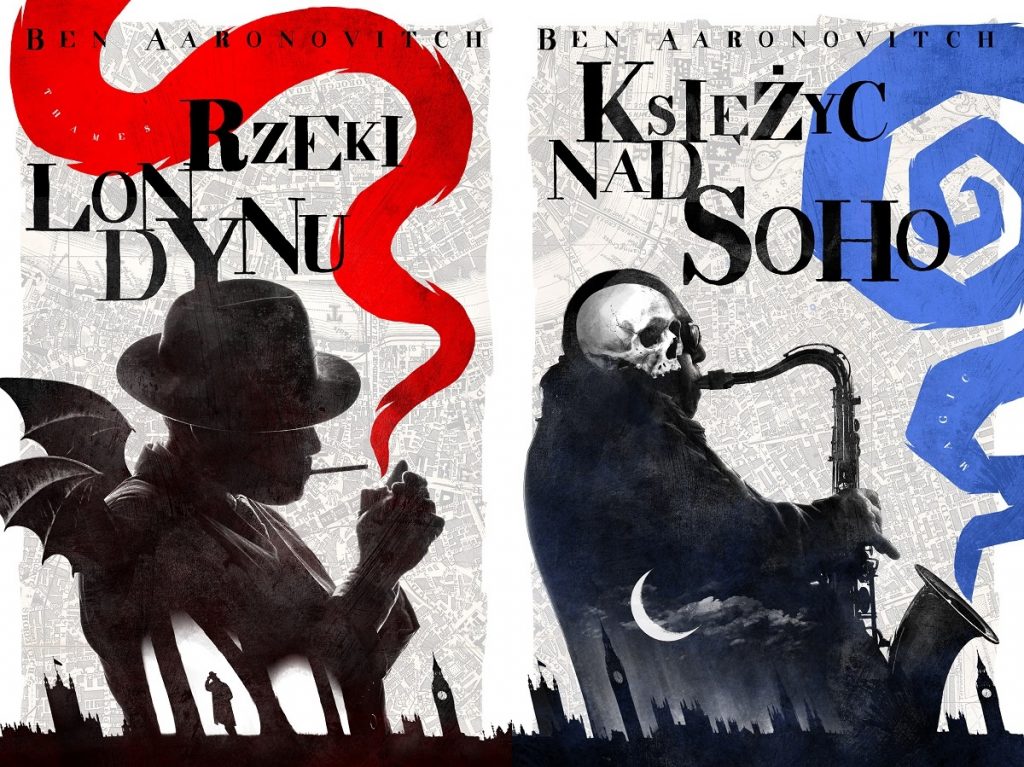 The Peter Grant series is published in the UK by Gollancz, and currently includes six novels and one novella. Ben has also written, with Andrew Cartmel, four comic series featuring the characters and set in the world of the series (published by Titan Comics).