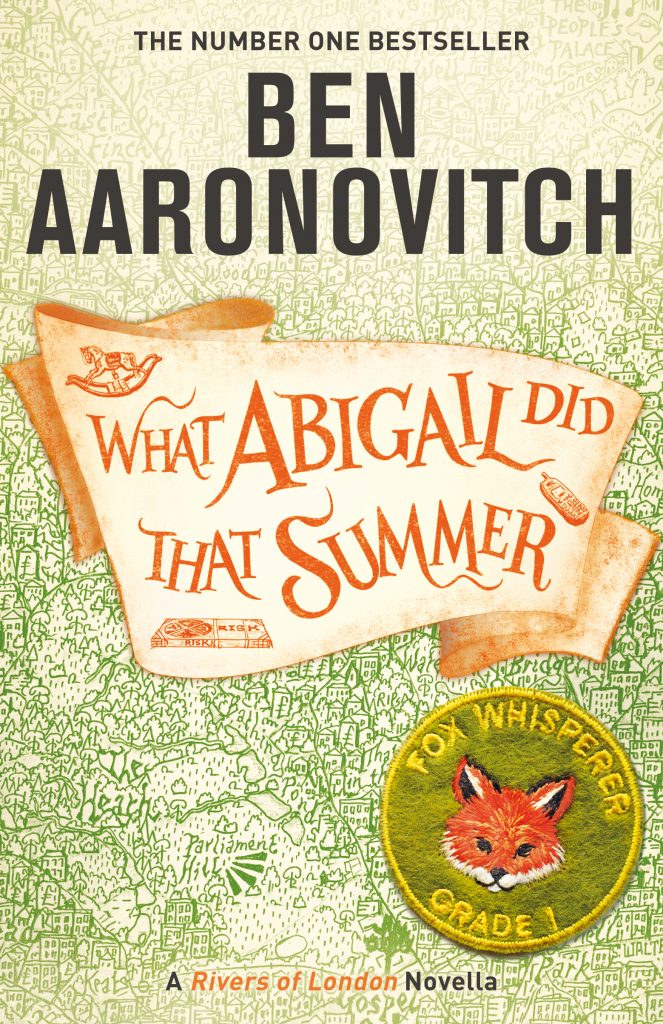 On March 16th, Ben Aaronovitch is due to take part in an online Watersones event about Fantasy Worlds. Joining Namina Forna and Patrice Lawrence, the three authors will discuss their new books and…
They'll discuss world-building in fantasy, and what they absorb from existing stories and culture to create their universes, and you'll even get the chance to put your own questions to these three astounding writers at this special event.
The event will be held over Zoom, and is ticketed; so you should sign up for it ASAP. One option includes a discount and a signed edition of WHAT ABIGAIL DID THAT SUMMER.
WHAT ABIGAIL DID THAT SUMMER, a novella set in his best-selling, critically-acclaimed, and fan-favourite Rivers of London universe. It is due to be published in the UK by Gollancz and in North America by Subterranean Press. Here's the book's synopsis…
Ghost hunter, fox whisperer, troublemaker.
It is the summer of 2013 and Abigail Kamara has been left to her own devices. This might, by those who know her, be considered a mistake. While her cousin, police constable and apprentice wizard Peter Grant, is off in the sticks, chasing unicorns, Abigail is chasing her own mystery. Teenagers around Hampstead Heath have been going missing but before the police can get fully engaged, the teens return home – unharmed but vague about where they've been.
Aided only by her new friend Simon, her knowledge that magic is real, and a posse of talking foxes that think they're spies, Abigail must venture into the wilds of Hampstead to discover who is luring the teenagers and more importantly – why?