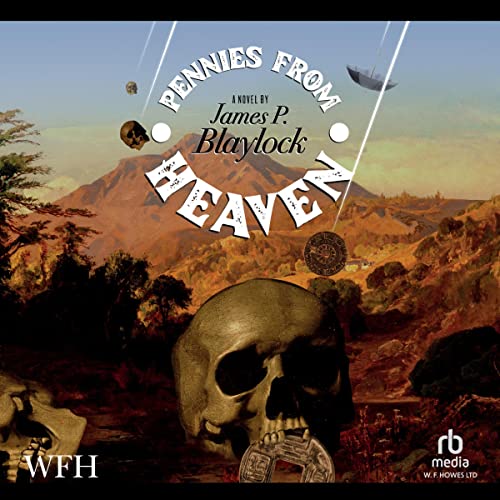 James P. Blaylock's latest novel, PENNIES FROM HEAVEN is now available in a new audiobook edition! Published by W. F. Howes, and narrated by Laurel Lefkow, here's the synopsis…
Jerry Larkin discovers an age-old secret buried beneath the foundation of the house that he and his wife Jane, an avid reader of ghost stories, bought six months ago in the idyllic town of Old Orange in southern California.
Jane Larkin, whose MacArthur grant led to the creation of public gardens and a farmers market in the town's central park, works against time to save what she has built as a 100-year storm moves in off the coast.
Lettie Phibbs, a strange librarian whose Antiquity Center holds the secrets to the hidden history of Old Orange, inserts herself into the Larkin's lives, growing increasingly eccentric and menacing, as unpredictable as the storm itself.
The print edition of PENNIES FROM HEAVEN is out now, published by PS Publishing in the UK, and JABberwocky in North America and in eBook.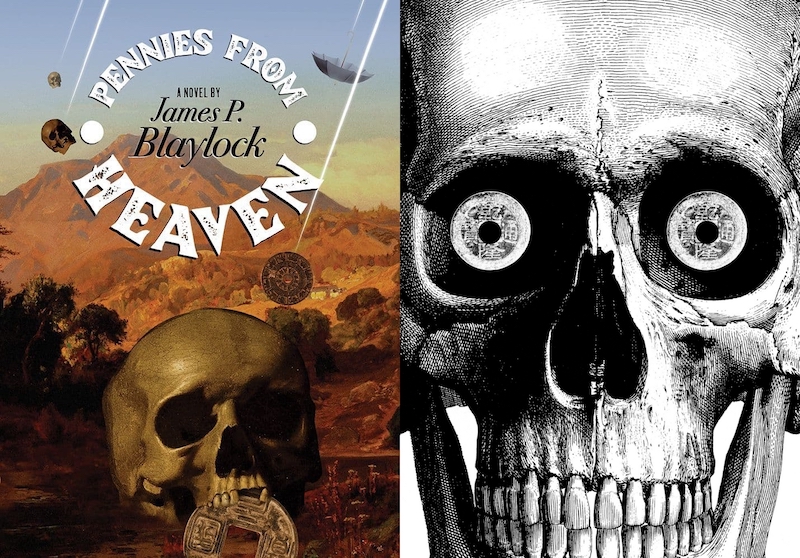 Blaylock is also the author of the acclaimed Langdon St. Ives series, published by Titan Books (novels) and Subterranean Press and JABberwocky (novellas and short stories). The author has also written a substantial number of other stand-alone novels and series — check out his author page for more information.