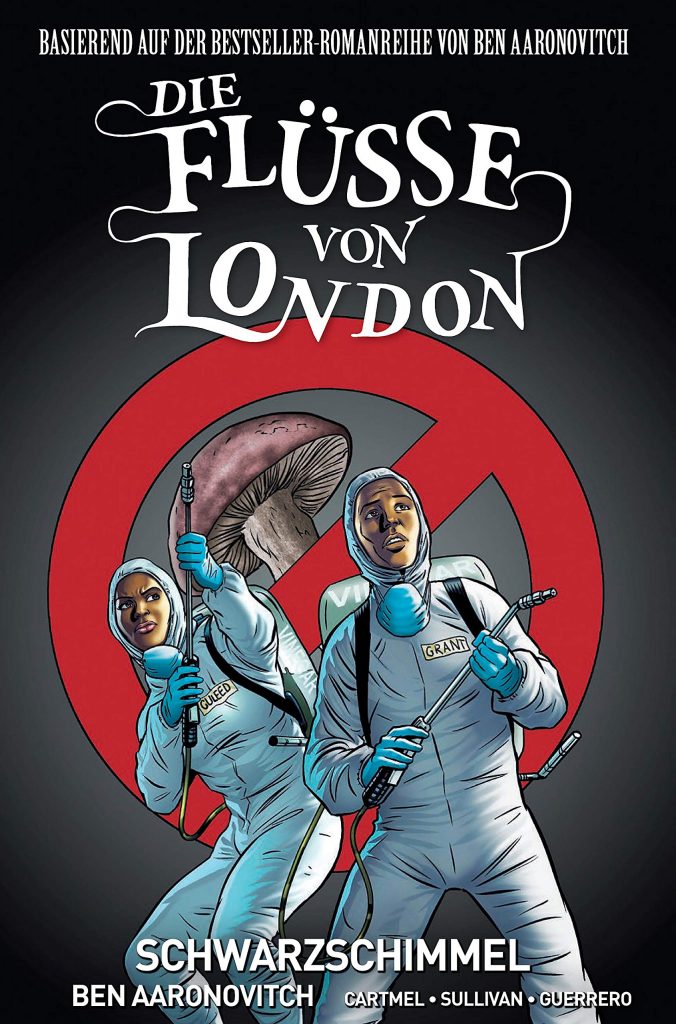 Today, Panini publishes the German edition of BLACK MOULD, the third Rivers of London comic series! Written by Ben Aaronovitch and Andrew Cartmel, it is published in Germany as DIE FLÜSSE VON LONDON: SCHWARZSCHIMMEL. Here's the synopsis…
KEIN FAULER ZAUBER!
Ben Aaronovitch, der Autor der Bestseller-Romanund Graphic-Novel-Reihe Die Flüsse von London erzählt eine neue Geschichte voller übernatürlicher Spannung und guter alter Londoner Polizeiarbeit!
Peter Grant ist Polizist und Teilzeit-Zauberer bei der Londoner Einheit für Übernatürliche Fälle und bekommt es mit allem zu tun, was nicht in den Bereich normaler strafrechtlicher Ermittlungen fällt – sondern eher mit Trollen unter Brücken, verfluchten Tatorten und den Geistern einstiger Monster zu tun haben.
Dabei hatte sich Peter nie bei der Schädlingsbekämpfung gesehen, doch genau dort landet er, als ein mörderischer, empfindungsfähiger Schimmelpilz auf einen Rachefeldzug geht und dabei die schlimmsten Ängste seiner Opfer gegen sie einsetzt!
Panini has also published the first two book in the series: AUTOWAHN and DIE NACHTHEXE (or BODY WORK and NIGHT WITCH, in English).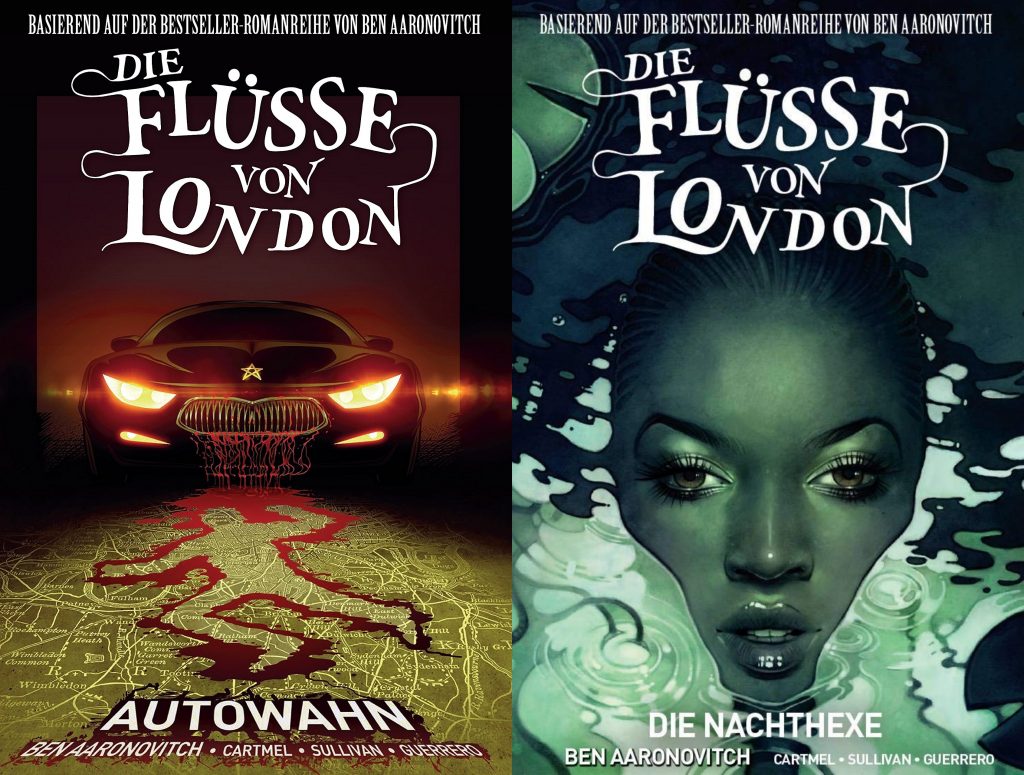 All of the Rivers of London comic series are published in English by Titan Comics: BODY WORK, NIGHT WITCH, BLACK MOULD, DETECTIVE STORIES, CRY FOX, WATER WEED, ACTION AT A DISTANCE, and the upcoming THE FEY AND THE FURIOUS. Here's the English-language synopsis for BLACK MOULD…