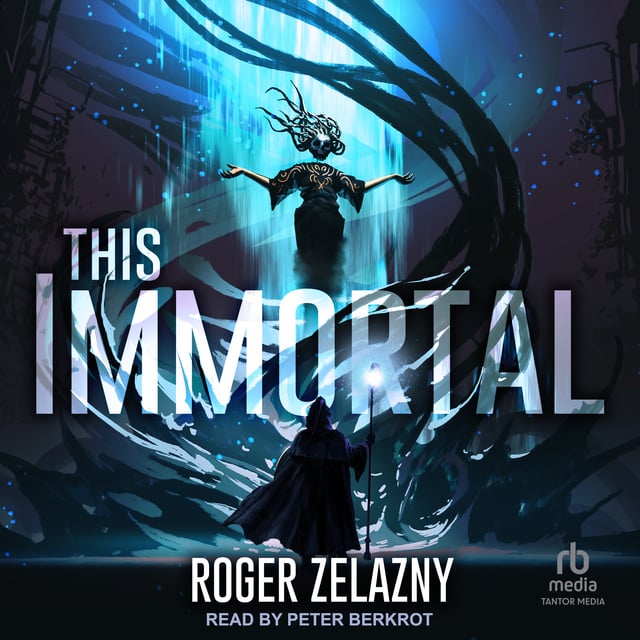 THIS IMMORTAL, Roger Zelazny's acclaimed first novel, is now available in a new audiobook edition! Published by Tantor Media, and read by Peter Berkrot, here's the synopsis…
Conrad Nomikos has a long, rich personal history that he'd rather not talk about. And, as Arts Commissioner, he's been given a job he'd rather not do. Escorting an alien grandee on a guided tour of the shattered remains of Earth is not something he relishes — especially when it is apparent that this places him at the center of high-level intrigue that has some bearing on the future of Earth itself!
First published in 1966, THIS IMMORTAL went on to win the Hugo Award for Best Novel, the Geffen Award for best SF Book, and also Japan's Seiun Award for Best Foreign Novel.