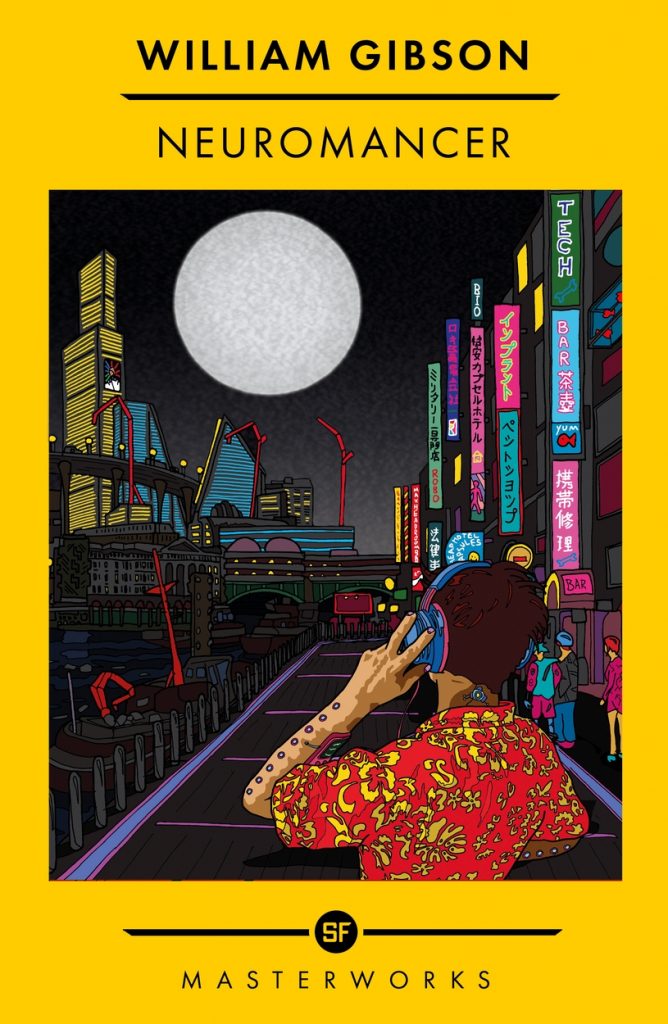 In case you missed the news, Apple TV+ is developing William Gibson's classic, highly-influential and multi-award-winning cyberpunk novel NEUROMANCER for television! According to Illuminerdi, Apple has offered the lead role to Miles Teller, who would play Case.
The novel's SF Masterworks edition was recently re-issued in the UK by Gollancz (cover above). Here's the synopsis…
Henry Dorsett Case is a low-level hustler, former hack and 'console cowboy' who crashed and burned. His nerves were damaged and thus cut off from the digital matrix, he slouches through life.
Until he meets Molly, an augmented 'razorgirl', who offers him a deal on behalf of a shadowy man called Armitage. His nerves repaired and matrix access restored, in exchange for a single job. But it's not so simple – unless he completes the job, sacs of poison will explode inside him and cripple him again.
And the job? That might be impossible.
The first novel to win the Hugo, Nebula and Philip K. Dick Awards, Neuromancer has become a seminal part of SF history, coining the term 'cyberspace' and lighting a fuse on the Cyberpunk movement. Part thriller, part warning, it is one of the 20th century's most potent visions of the future.
William Gibson is also the author of THE PERIPHERAL, which was recently adapted by Amazon Prime, to much acclaim. THE PERIPHERAL is the first novel in the author's Jackpot series, which also includes AGENCY — both are published in the UK by Penguin.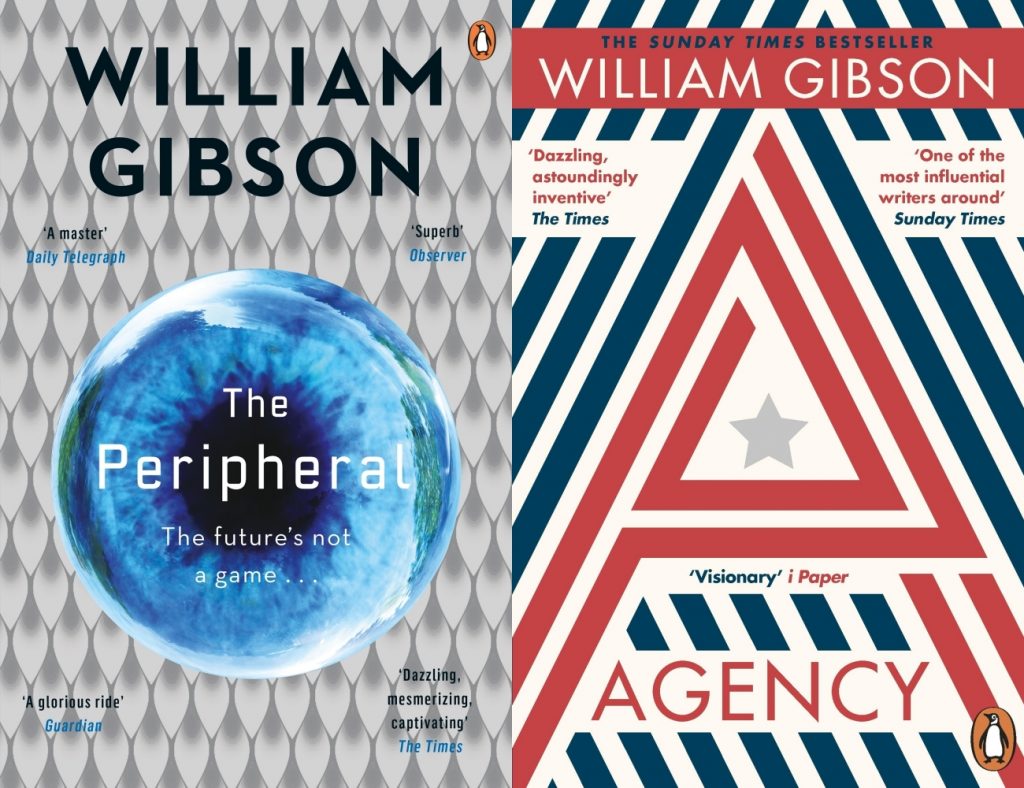 Zeno represents William Gibson in the UK and Commonwealth, on behalf of Nell Pierce at Sterling Lord Literistic.