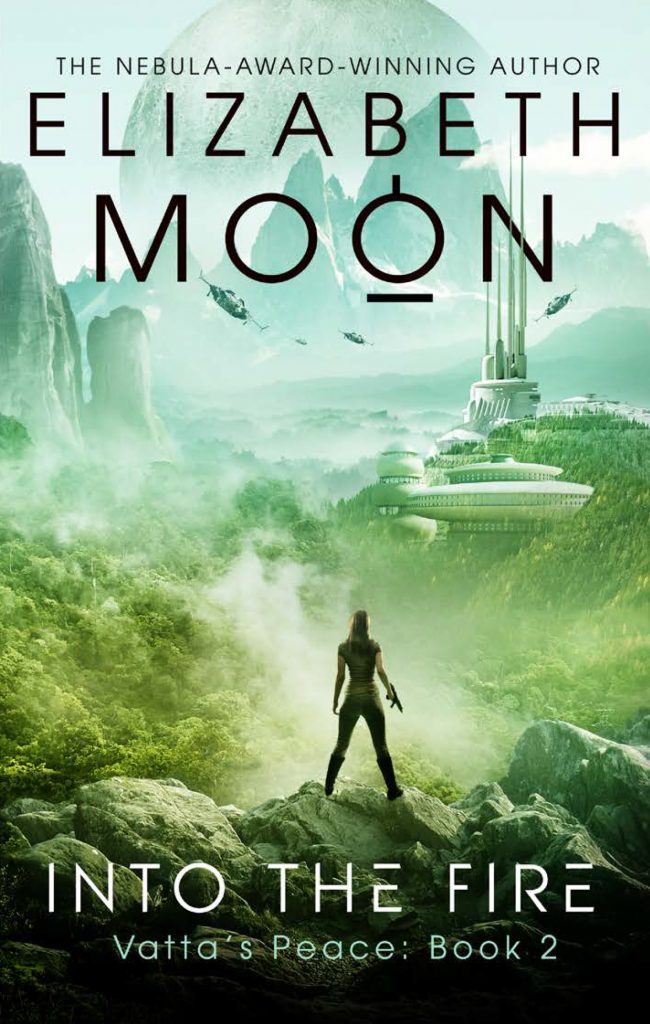 Today, Elizabeth Moon's INTO THE FIRE is published by Orbit  in the UK! The second novel in Moon's Vatta's Peace series, here's the synopsis…
When Admiral Kylara Vatta and a ship full of strangers were marooned on an inhospitable arctic island, they uncovered secrets that someone on Ky's planet was ready to kill to keep hidden. Now, the existence of the mysterious arctic base has been revealed, but the organisation behind it still lurks in the shadows, doing all it can to silence her.
It is up to the intrepid Ky to force the perpetrators into the light, and uncover decades' worth of secrets – some of which lie at the very heart of her family's greatest tragedy.
INTO THE FIRE has also been selected by Kirkus, Amazon (US) and Barnes & Noble as a February 2018 best of SFF!
'There's always so much to admire in Moon's work that… readers will be gratified.' — Kirkus
'Moon's powerful female characters send the unmistakable message that whatever men try to do, these women can do much, much better.' — Publishers Weekly
Orbit also publishes the first in the series, COLD WELCOME.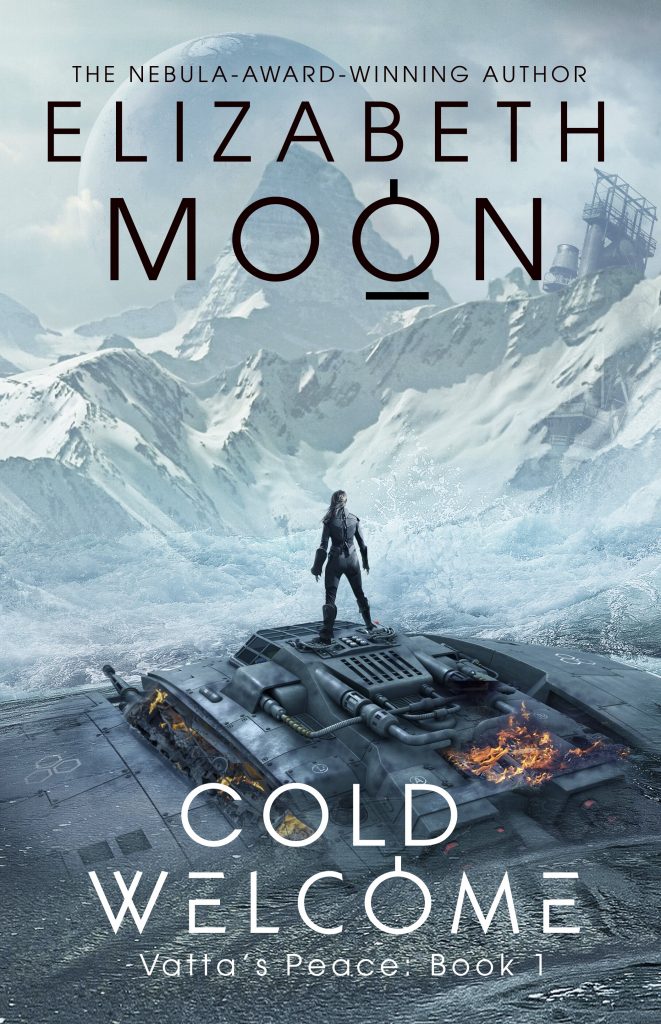 Zeno represents Elizabeth Moon in the UK and Commonwealth, on behalf of the JABberwocky Literary Agency in New York.