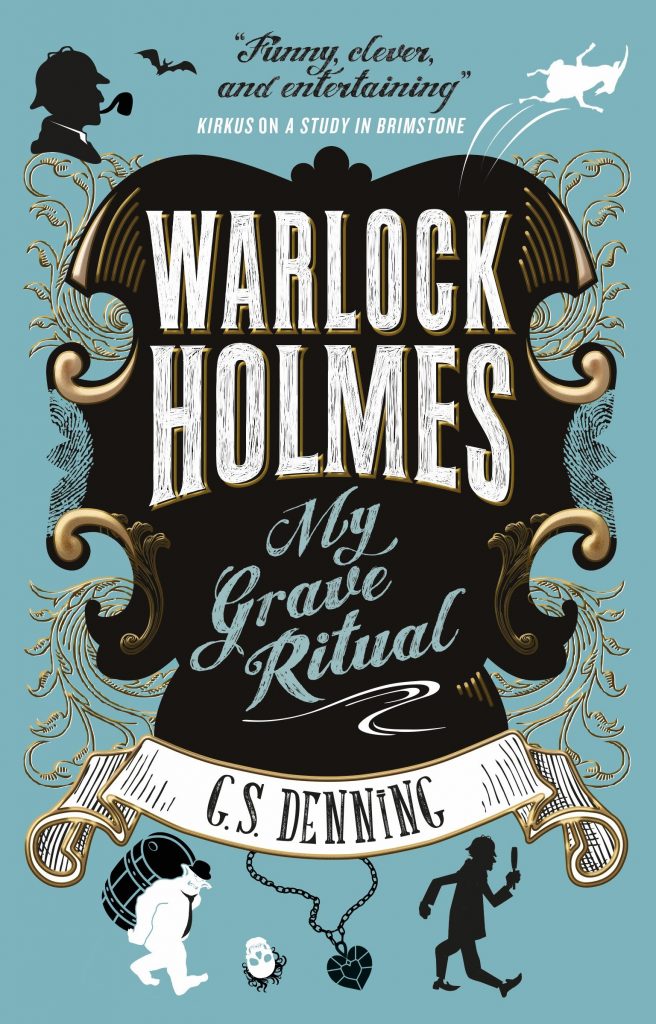 Today, Titan Books publishes MY GRAVE RITUAL, the third novel in G.S. Denning's Warlock Holmes series. Here's what it's about…
As they blunder towards doom, Warlock Holmes and Dr. John Watson find themselves inconvenienced by a variety of eldritch beings. Christmas brings a goose that doesn't let being cooked slow it down; they meet an electricity demon, discover why being a redhead is even tricker than one might imagine, and Holmes attempts an Irish accent. And, naturally, Moriarty is hanging around… in some form or other.
Titan has also published the first two books in the series: A STUDY IN BRIMSTONE and THE HELL-HOUND OF THE BASKERVILLES.
'If you ever wondered how much better Sherlock would be if people could hurl hellfire at each other, well this one is for you.' — Starburst on A STUDY IN BRIMSTONE
'[C]heerfully pokes fun at the Holmes-ian canon… A reimagining of Sherlock Holmes that is often very silly but consistently funny, clever, and entertaining.' — Kirkus on A STUDY IN BRIMSTONE
'Douglas Adams meets Arthur Conan Doyle in this delightfully absurd collection of six cases… Sherlockians will be reminded of Robert L. Fish's brilliant Schlock Holmes stories.' — Publishers Weekly on A STUDY IN BRIMSTONE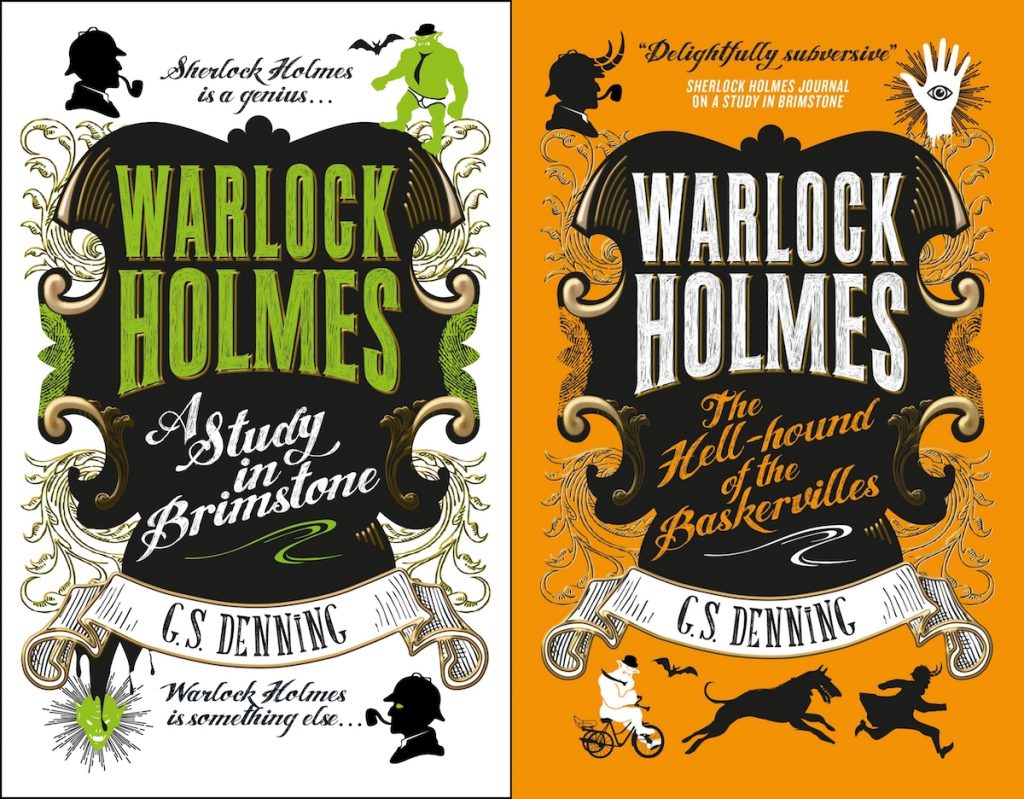 Zeno represents the first three of G.S. Denning's Warlock Holmes novels in the UK and Commonwealth, on behalf of Sam Morgan at the JABberwocky Literary Agency in New York.