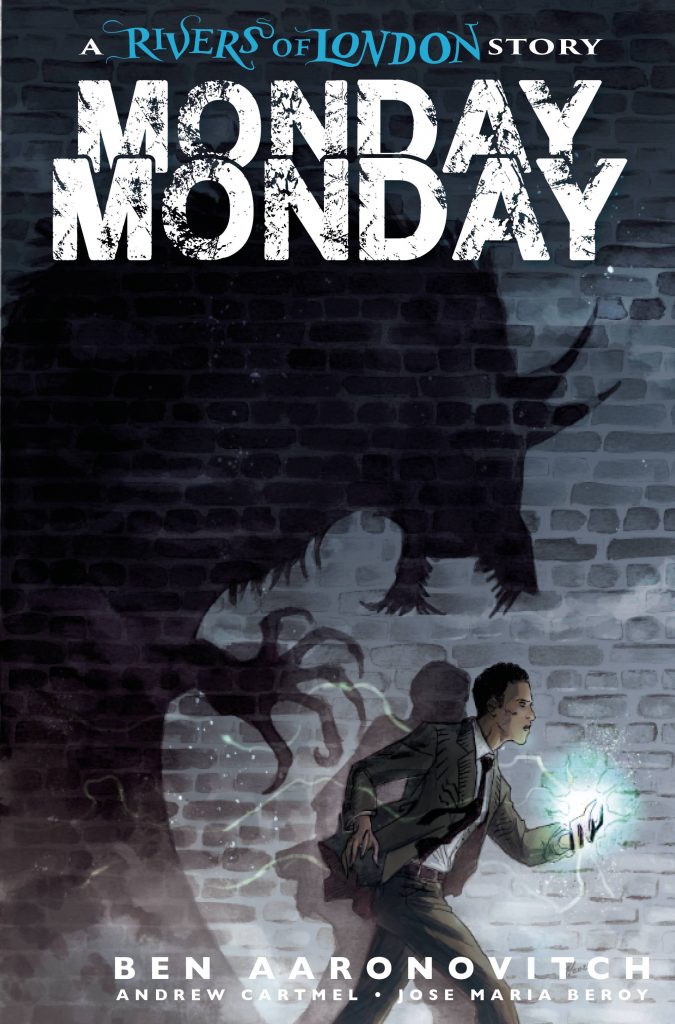 A werewolf is on the loose in London and will stop at nothing to avoid capture!
The fourth issue in Ben Aaronovitch & Andrew Cartmel's latest Rivers of London comics series, MONDAY, MONDAY is out today! Available with three covers — by Abigail Jill Harding (above), Vv Glass, and David Buisian (below) — it is published by Titan Comics.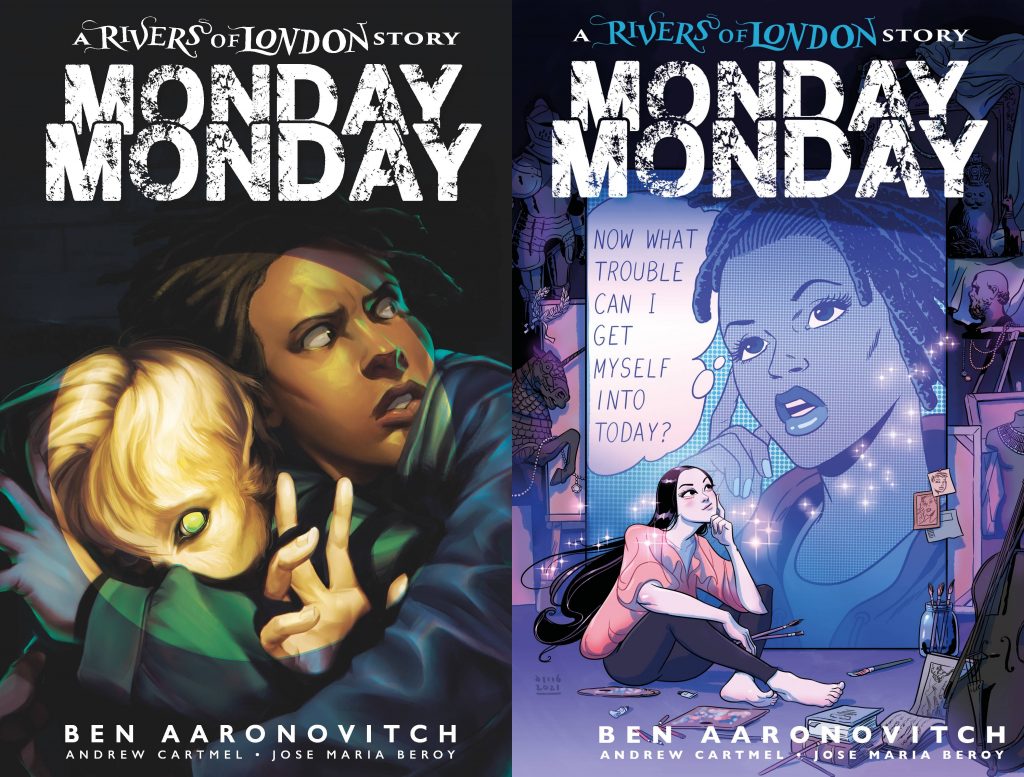 Titan Comics has published all of the Rivers of London comics to date.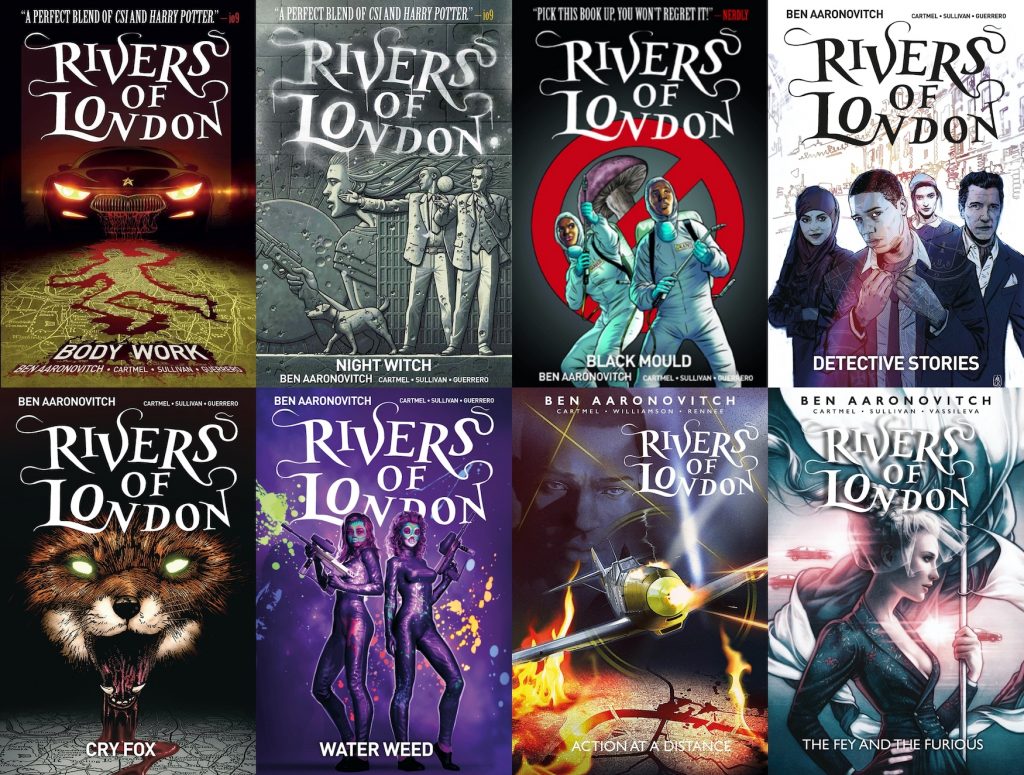 The Rivers of London comics are set in the same world as Ben's internationally-bestselling, acclaimed Peter Grant / Rivers of London series of novels and novellas — published in the UK by Gollancz; in North America by Del Rey (1-3), DAW Books (4-) and Subterranean Press (novellas); it is also published widely in translation.