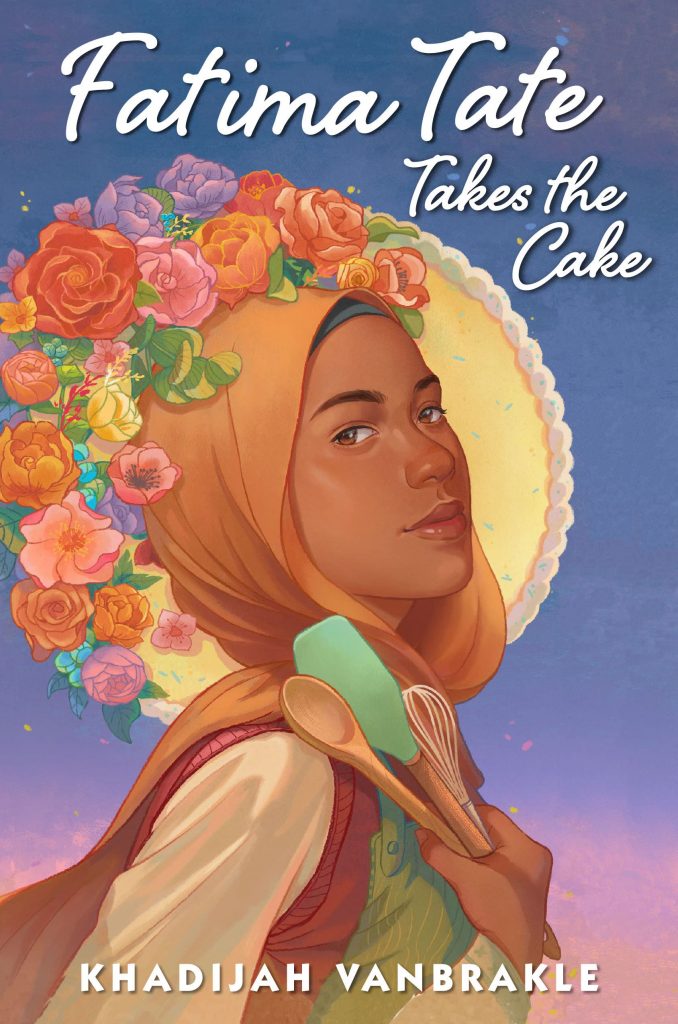 Khadija Van Brakle's debut novel, FATIMA TATE TAKES THE CAKE is out now! Published by Holiday House, the novel is also a Junior Library Guild Gold Standard Selection! Here's the synopsis…
Fatima Tate wants to be a baker AND enjoy some innocent flirting with her hot friend Raheem — but her strict Muslim parents would never approve of either…
Seventeen-year-old Fatima Tate, aspiring baker (100% against her conservative parents' wishes), leads a pretty normal life in Albuquerque: long drives with BFF Zaynab, weekly services at the mosque, big family parties, soup kitchen volunteering (the best way to perfect her flaky dough recipe!), stressing about college.
But everything changes when she meets a charming university student named Raheem. Knowing the 'rents would FREAK, Fatima keeps their burgeoning relationship a secret… and then, one day, her parents and his parents decide to arrange their marriage. Amazing! True serendipity!
Except it's not amazing. As soon as the ring is on Fatima's finger, Raheem's charm transforms into control and manipulation. Fatima knows she has to call the whole thing off, but Raheem doesn't like to lose. He threatens to reveal their premarital sexual history and destroy her and her family's reputation in their tight-knit Muslim community.
Fatima must find the inner strength to blaze her own trail by owning her body, her choices, and her future. Combining the frank authenticity of Elizabeth Acevedo and the complex social dynamics of Ibi Zoboi, FATIMA TATE TAKES THE CAKE is a powerful coming-of-age story that gives a much-needed voice to young Black Muslim women.
Check out a couple of the great reviews the book has received so far…
'Fatima is a fierce protagonist who will stop at nothing to preserve her dignity. Skillful examinations of the intersections between culture, gender, and religion, as well as nuanced perceptions of one Black Muslim community, round out VanBrakle's searing debut.' — Publishers Weekly
'Looks at underrepresented issues within Muslim communities, making a case for forging one's own path.' — Kirkus Reviews