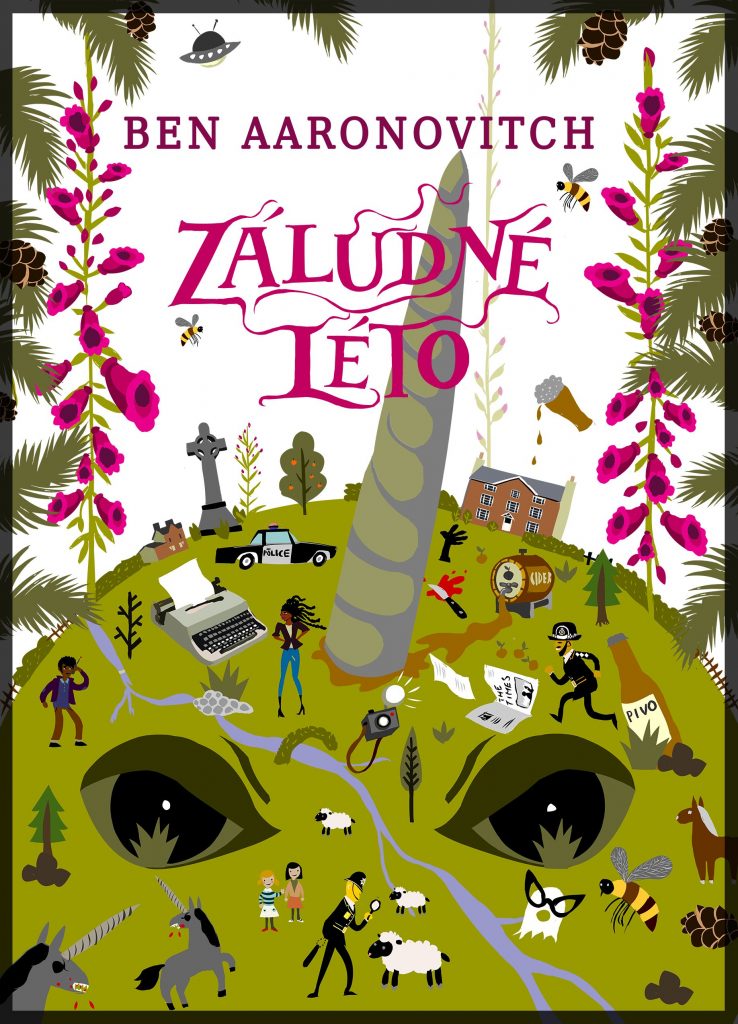 Above is the great Czech cover for Ben Aaronovitch's fifth Peter Grant novel, FOXGLOVE SUMMER. Due to be published by Argo as ZÁLUDNÉ IÉTO, here's the synopsis…
Když se ve vesnici Rushpool v západní Anglii začnou pohřešovat dvě jedenáctileté dívky, konstábl Peter Grant musí vytáhnout paty z Londýna, aby zjistil, jestli se na jejich zmizení nepodílelo něco nadpřirozeného. Jde o rutinní opatření a Nightingale je přesvědčený, že Peter bude mít v případu do večera jasno. Jenže Peter lidi v nesnázích nikdy neopouští, takže i když neobjeví žádné zjevné stopy po magických aktivitách, nabídne místnímu policejnímu sboru své služby, neboť ví, že při pátrání po nezvěstných je potřeba každé volné ruky. Netrvá však dlouho a ocitá se ve zběsilém závodě s časem, ve světě, kde hranice mezi realitou a světem skřítků a víl nikdy nebyly prostupnější…
The book is scheduled for publication on October 19th. Argo has also published the first four novels in the series, and the Czech edition of the first Rivers of London comic series, BODY WORK.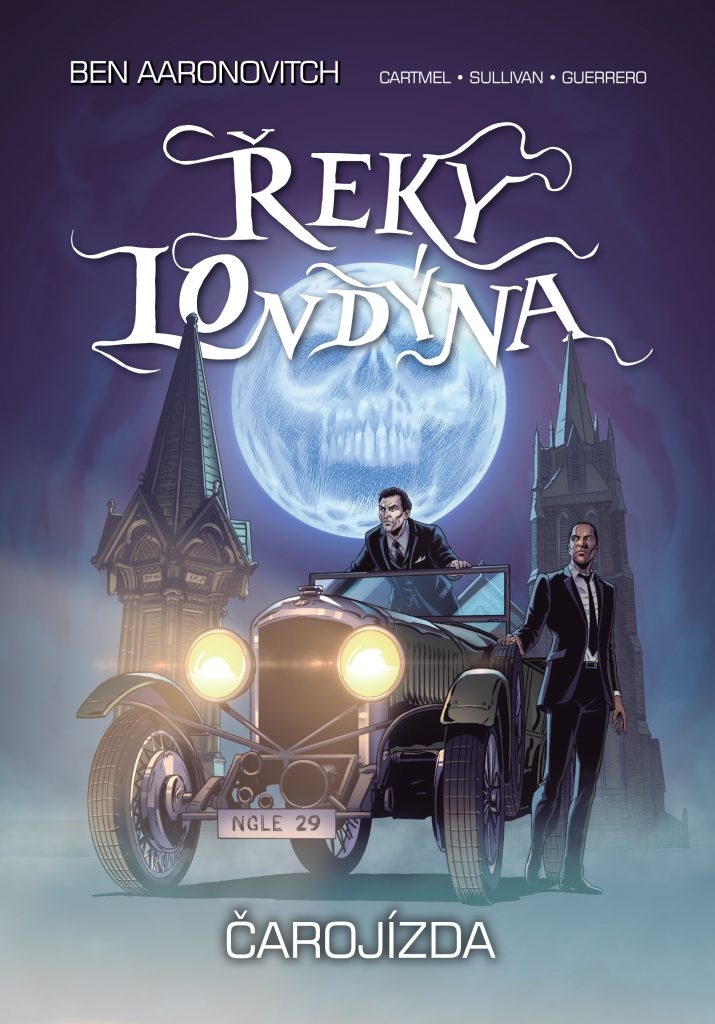 FOXGLOVE SUMMER is published in the UK by Gollancz, and in the US by DAW Books. Here's the English-language synopsis…
In the fifth of his bestselling series Ben Aaronovitch takes Peter Grant out of whatever comfort zone he might have found and takes him out of London — to a small village in Herefordshire where the local police are reluctant to admit that there might be a supernatural element to the disappearance of some local children. But while you can take the London copper out of London you can't take the London out of the copper.
Travelling west with Beverley Brook, Peter soon finds himself caught up in a deep mystery and having to tackle local cops and local gods. And what's more all the shops are closed by 4pm…
'The main story functions as an interesting thriller, and the additional commentary on the way the UK handles major incidents like the disappearance of children is both thought-provoking and carefully handled… FOXGLOVE SUMMER is evocative, mysterious, engaging, and, mostly, enormous amounts of fun. Fans of the Peter Grant series will not be disappointed, and those new to the books should start with Rivers in London, safe in the knowledge that the sequels are just as good.' — Starburst
'Ben Aaronovitch is in top form in this fifth Peter Grant novel… As ever, the realistic police procedural details ground the plot, but the wonderful and unexpected fantasy world that lurks just below the surface of reality makes this tale the rousing success that it is. The tension is high from the opening of this unpredictable story, but the gravity of Grant's newest case doesn't keep his snarky humor or his wry insight from shining through, making this a book that new readers and fans alike will relish.' — RT Book Reviews (January 2015 Top Pick)
'[Aaronovitch's] ability to construct a fast, tense, readable police procedural (with magic) is inarguable. The combination — and frequently, the clash — of modern policing methods with magic and folklore remains a compelling juxtaposition, one that's funny more often than not… Peter's voice remains compelling. It's one of the most appealing things about this series. In removing him from his usual stomping grounds to the countryside, Aaronovitch takes the opportunity to cast a minor side-eye at the white uniformity and unthinking assumptions of part of Britain: as a mixed-race lad from London, Peter sticks out in Leominster… It's amusing. It's diverting. It's fun.' — Tor.com