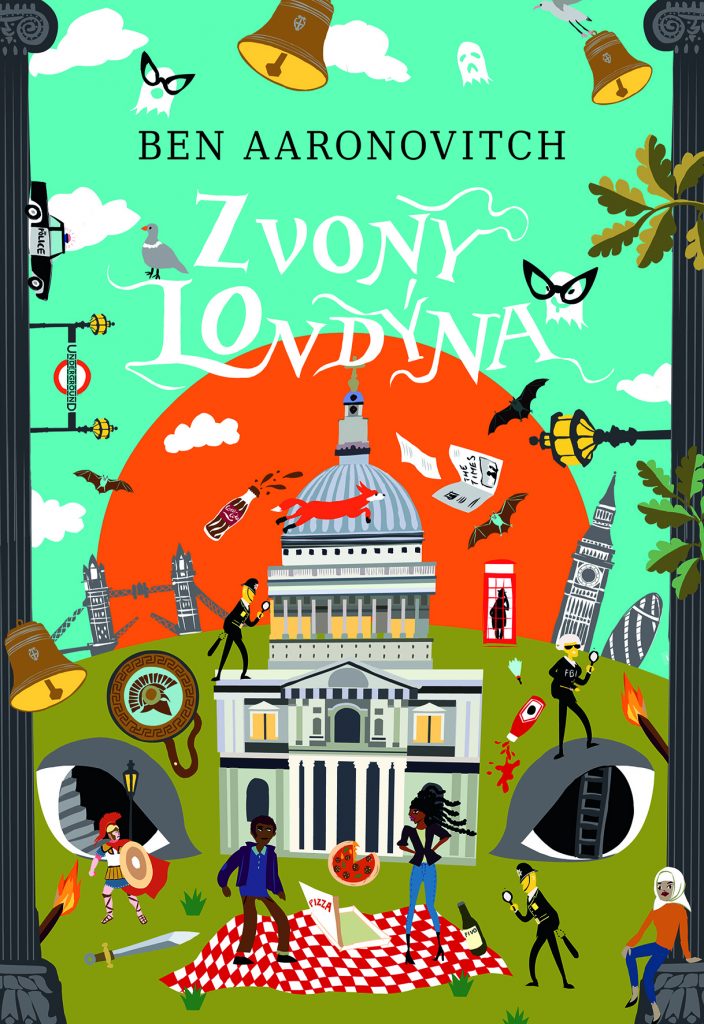 Czech fans of Ben Aaronovitch's fantastic Peter Grant series can rejoice: LIES SLEEPING, the seventh novel in the series, is now available in Czechia! Published by Argo as ZVONY LONDÝNA, here's the synopsis…
Muž bez tváře, pachatel mnoha vražd, podvodů a zločinů proti lidskosti, byl demaskován a je na útěku. Peter Grant, londýnský detektiv a čarodějnický učeň, nyní hraje klíčovou roli v bezprecedentní operaci bezpečnostních sil, která má Muže bez tváře dostat před soud. Peter mezitím zjišťuje, že Muž bez tváře není ještě ani…
Argo has published all of the previous books in the series as well (in addition to the novella THE FURTHEST STATION).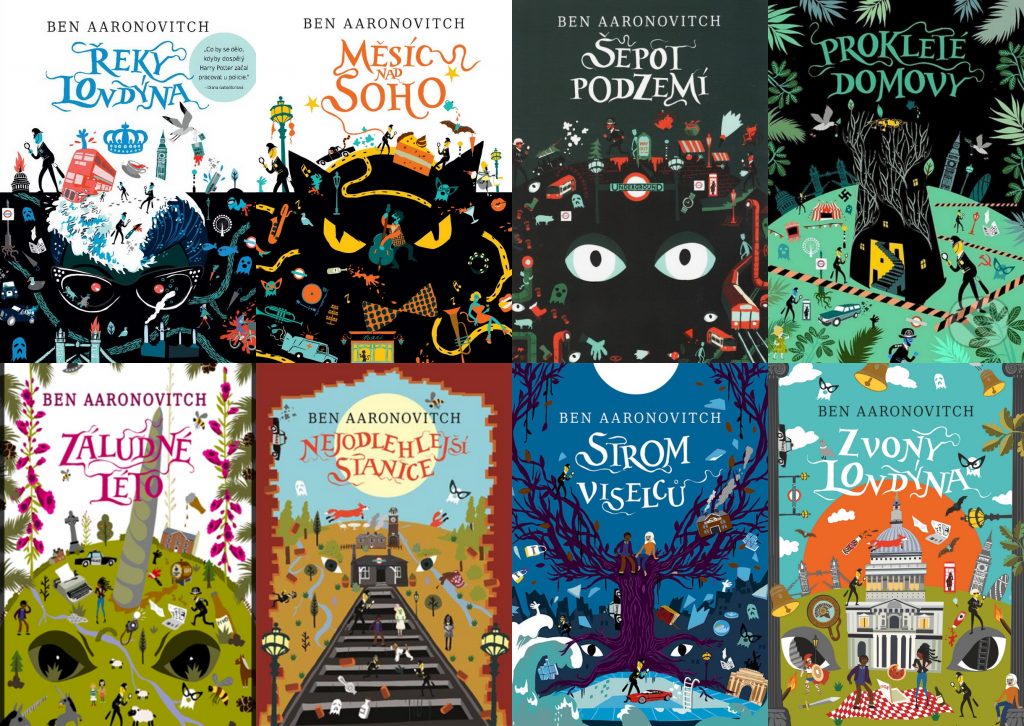 LIES SLEEPING and the other Peter Grant books are published in the UK by Gollancz, and in North America by Del Rey (#1-3), DAW Books (#4-) and Subterranean Press (novellas). The series has been published widely around the world, and recently passed one million sales in Germany!
Here's the English-language synopsis for LIES SLEEPING…
A deadly history.
A dangerous mystery.
And a dark plan coming to light.
IN LONDON, THE PAST IS NEVER DEAD.
IT ONLY… LIES SLEEPING
Martin Chorley – aka the Faceless Man – wanted for multiple counts of murder, fraud and crimes against humanity, has been unmasked and is on the run. Peter Grant, Detective Constable and apprentice wizard, now plays a key role in an unprecedented joint operation to bring Chorley to justice.
But even as the unwieldy might of the Metropolitan Police bears down on its foe, Peter uncovers clues that Chorley, far from being finished, is executing the final stages of a long term plan. A plan that has its roots in London's two thousand bloody years of history, and could literally bring the city to its knees.
To save his beloved city Peter's going to need help from his former best friend and colleague – Lesley May – who brutally betrayed him and everything he thought she believed in. And, far worse, he might even have to come to terms with the malevolent supernatural killer and agent of chaos known as Mr Punch…