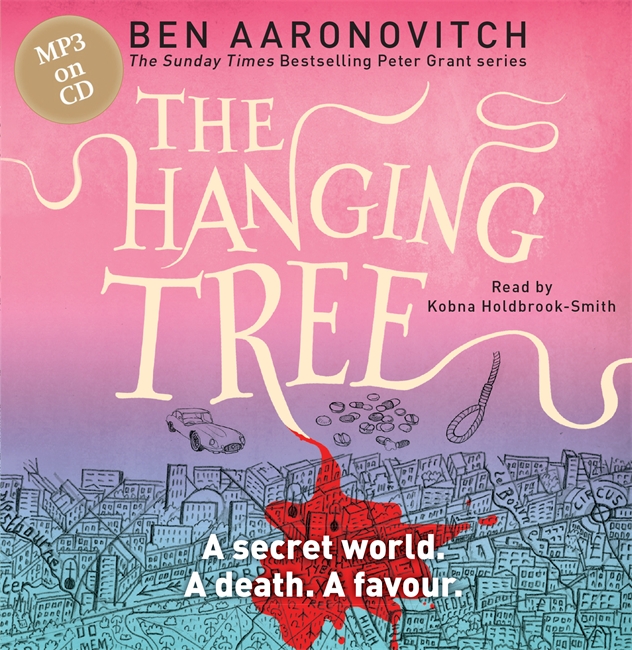 Ben Aaronovitch's best-selling, critically-acclaimed THE HANGING TREE is out today on MP3 CD! Published by Gollancz, and read by the brilliant Kobna Holdbrook-Smith, here's the synopsis…
The sixth outing for PC Peter Grant sees him back in London and facing up to the terrifying legacy of London's hangings.
Suspicious deaths are not usually the concern of PC Peter Grant or the Folly, even when they happen at an exclusive party in one of the most expensive apartment blocks in London. But Lady Ty's daughter was there, and Peter owes Lady Ty a favour.
Plunged into the alien world of the super-rich, where the basements are bigger than the house and dangerous, arcane items are bought and sold on the open market, a sensible young copper would keep his head down and his nose clean. But this is Peter Grant we're talking about.
He's been given an unparalleled opportunity to alienate old friends and create new enemies at the point where the world of magic and that of privilege intersect. Assuming he survives the week…
THE HANGING TREE is the sixth novel in Ben's best-selling Peter Grant series. Gollancz has published the entire series to date in the UK: RIVERS OF LONDON, MOON OVER SOHO, WHISPERS UNDERGROUND, BROKEN HOMES and FOXGLOVE SUMMER.
THE HANGING TREE is due to be published in the US by DAW Books in January 2017.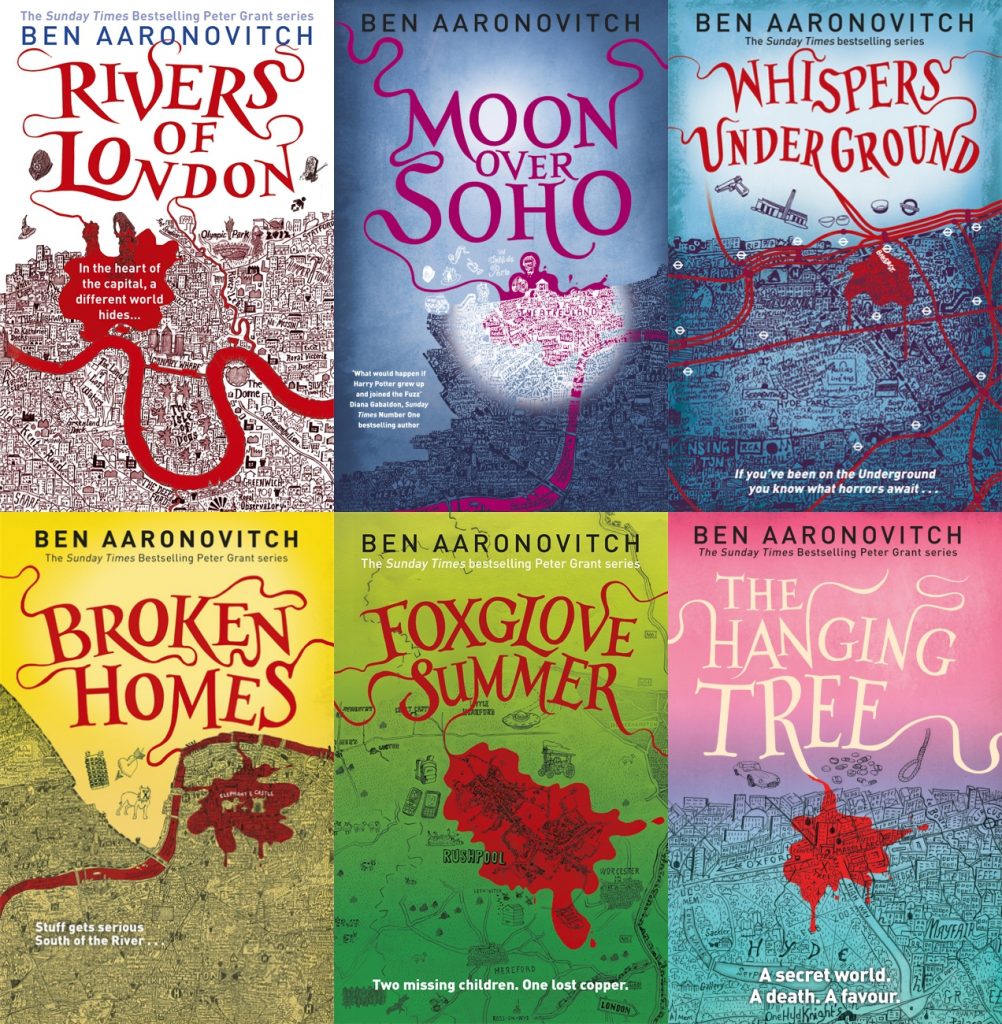 Titan Comics has published three comic mini-series: BODY WORK, NIGHT WITCH and the currently-ongoing BLACK MOULD.