RIVERS OF LONDON: DETECTIVE STORIES is officially out in bookstores today! Already available through comic stores (brick-and-mortar and digital), the fourth collected series is published by Titan Comics. Here's the synopsis…
PC Peter Grant faces his gruelling Detective exam, forcing him to relieve the strangest cases of his career.
From foiling an aspiring god, to confronting a Virtual Flasher, Peter's police history has been anything but conventional; whether that's chasing down 'Falcon' crimes with the aid of modern technology, or confronting timeless villainy with his magical skill-set. Does Peter have what it takes… or will DI Chopra judge him unsuitable for a badge?
The Rivers of London comic series are written by Ben Aaronovitch and Andrew Cartmel, with art by Lee Sullivan and Luis Guerrero. The first three comic series are also available in collected editions, and the fifth — CRY FOX — is currently ongoing. All are published by Titan Comics.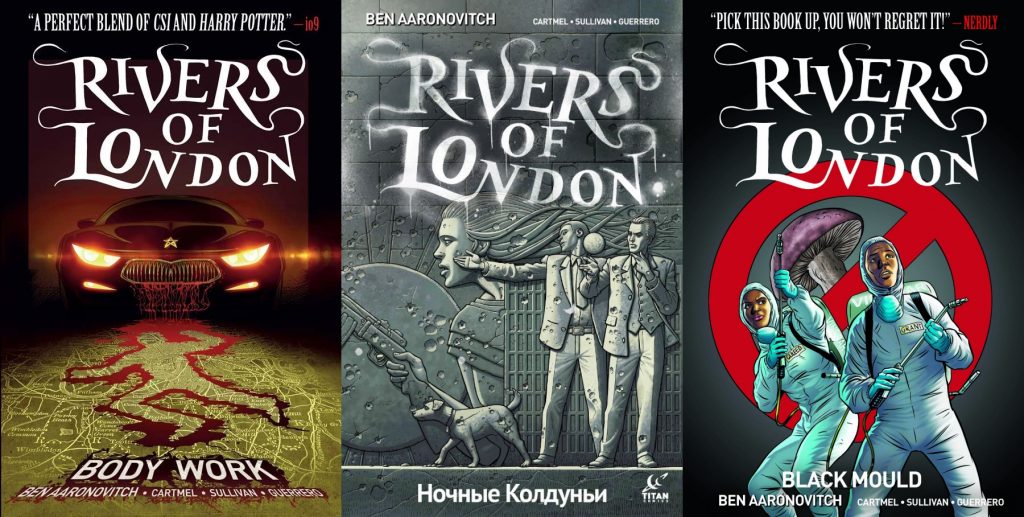 Ben's Peter Grant series of novels is published in the UK by Gollancz, in the US by Del Rey and DAW Books, in Germany by DTV, and widely in translation. (For more information, feel free to get in touch.)