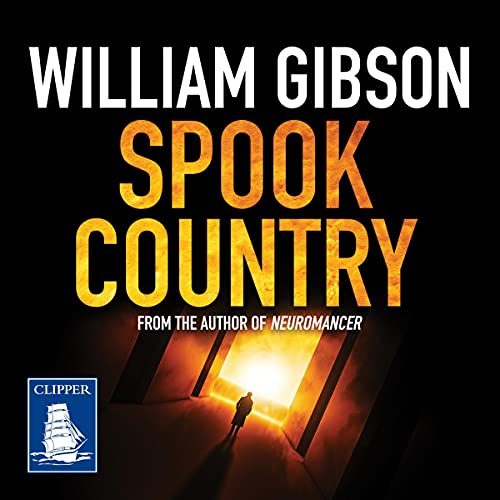 Earlier today, we shared the news that the CD/MP3-CD edition of William Gibson's THE DIFFERENCE ENGINE is out today. Well, today W. F. Howes also publishes Gibson's SPOOK COUNTRY in CD/MP3-CD formats! The second novel in the acclaimed Blue Ant series, it follows PATTERN RECOGNITION (which is also out now). Both novels in the series are narrated by Bronwen Price, and here's the synopsis…
Spook Country — a gripping spy thriller by William Gibson, best-selling author of Neuromancer.
In New York, a young Cuban called Tito is passing iPods to a mysterious old man. Such activities do not go unnoticed, however, in these early days of the War on Terror, and across the city, an ex-military man named Brown is tracking Tito's movements. Meanwhile in LA, journalist Hollis Henry is on the trail of Bobby Chombo, who appears to know too much about military systems for his own good. With Bobby missing and the trail cold, Hollis digs deeper and is drawn into the final moves of a chilling game played out by men with old scores to settle…
W. F. Howes has also published the UK audiobook editions of NEUROMANCER, the aforementioned PATTERN RECOGNITION, DISTRUST THAT PARTICULAR FLAVOR (a non-fiction collection), and THE DIFFERENCE ENGINE (co-authored by Bruce Sterling).