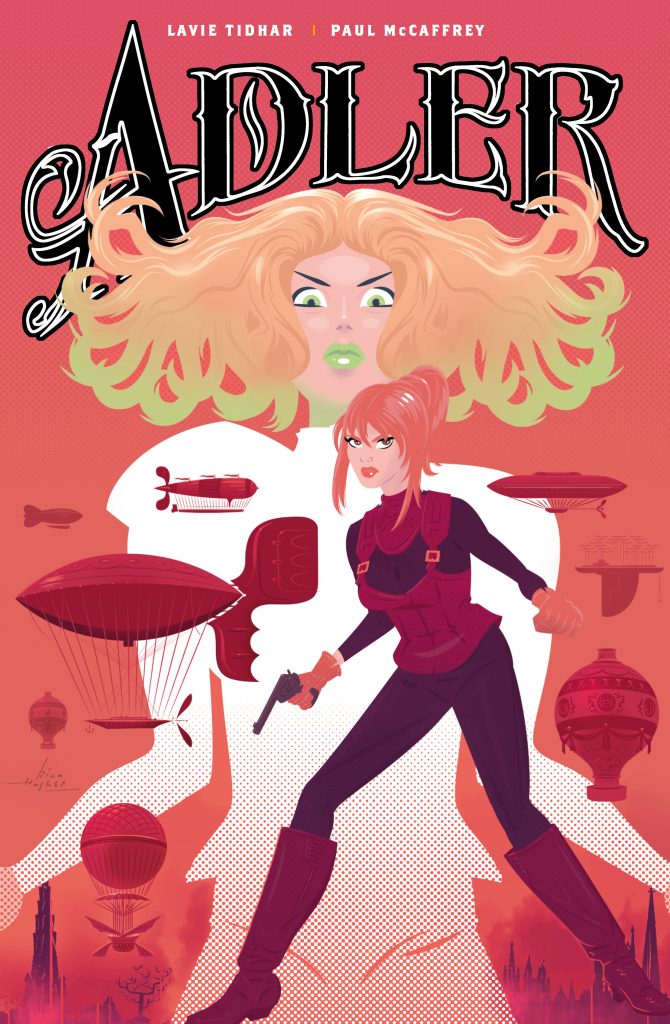 The third issue in Lavie Tidhar's acclaimed ADLER comic series is due to be published by Titan Comics in two weeks! Here's the synopsis…
From the World Fantasy Award-winning writer Lavie Tidhar and artist Paul McCaffrey (DC's Men of War, TMNT) comes an all-new story written in the vein of Alan Moore and Kevin O'Neill's The League of Extraordinary Gentlemen!
Irene Adler and her team of Victorian heroines encounter a mysterous villain, even more dangerous that Moriarty!
Below are the two variant covers that the issue will be available in…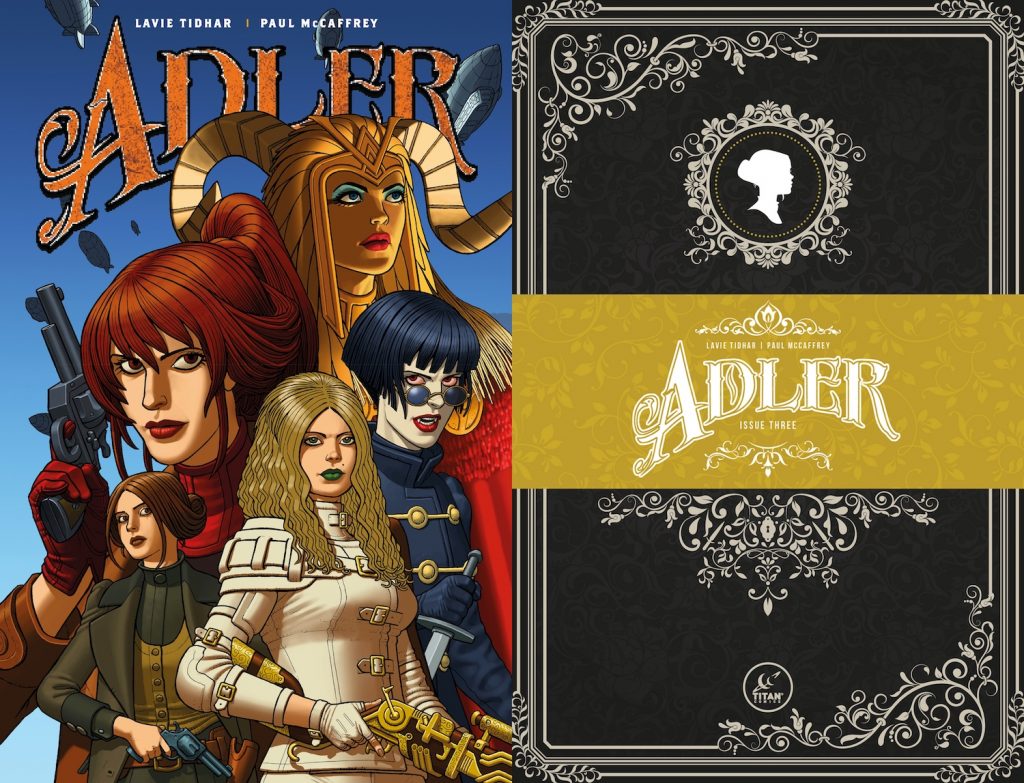 Lavie's latest novel, BY FORCE ALONE is out now in the UK (Head of Zeus) and due out in June in North America (Tor Books).