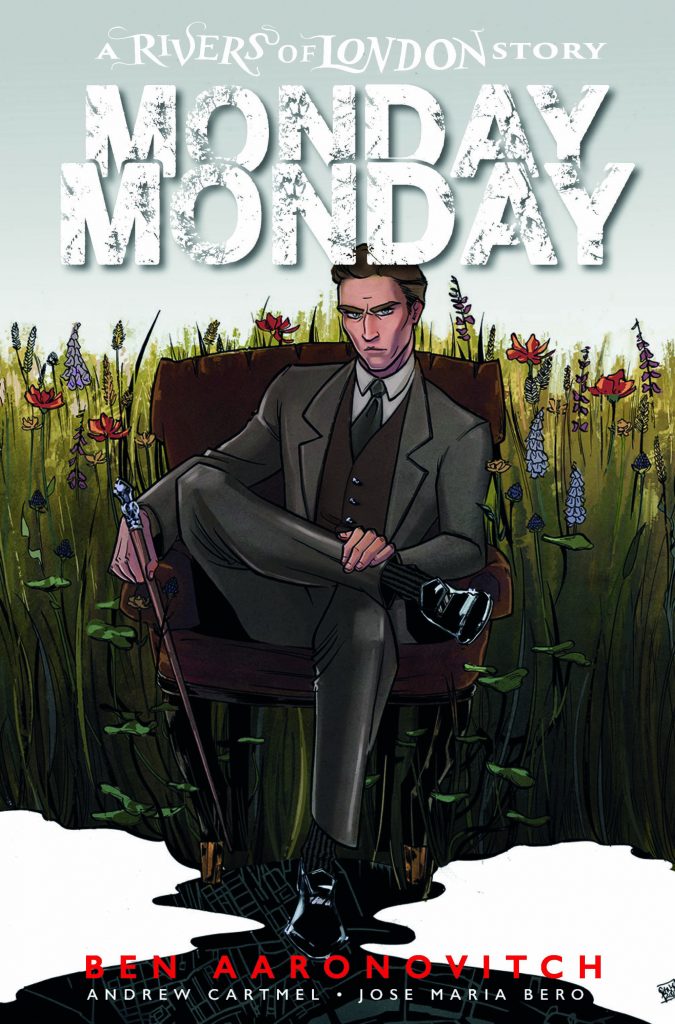 Today, Titan Comics publishes the second issue of MONDAY, MONDAY — Ben Aaronovitch and Andrew Cartmel's latest story-arc in their acclaimed, best-selling Rivers of London comic series! Available with three different covers, here's the pithy synopsis…
A werewolf is on the loose and will stop at nothing to avoid capture!
Series artwork is by José Maria Beroy; the three covers are by Sanya Anwar, VV Glass, and Patricio Clarey.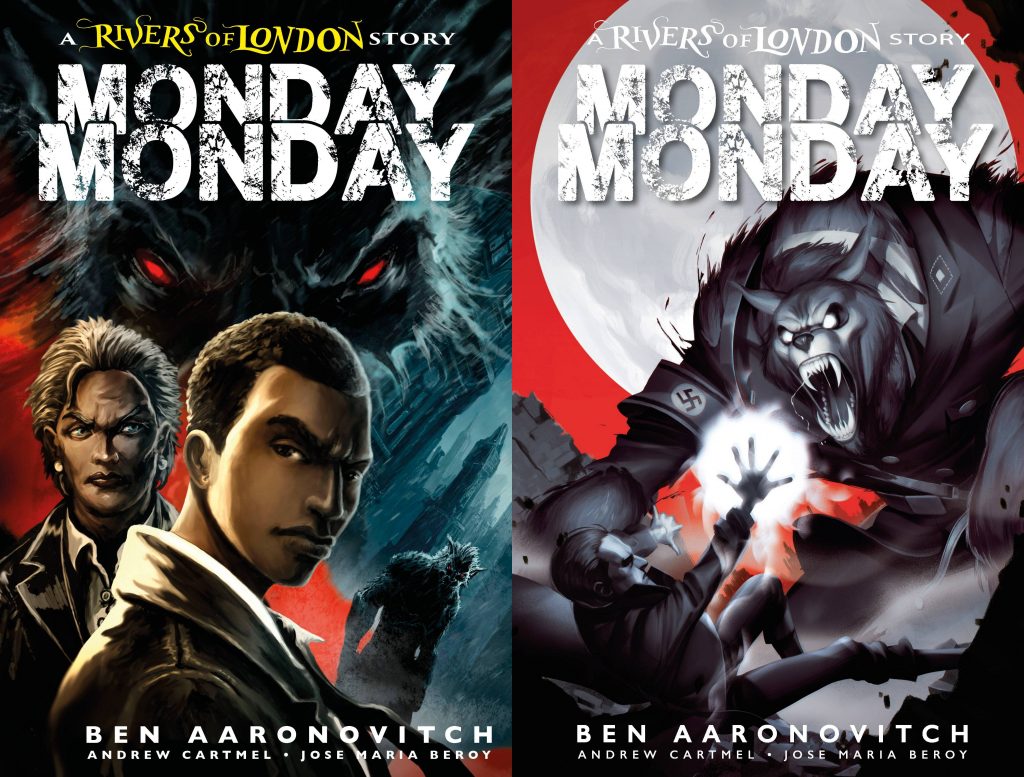 Titan Comics has published all of the Rivers of London comics to date (in English).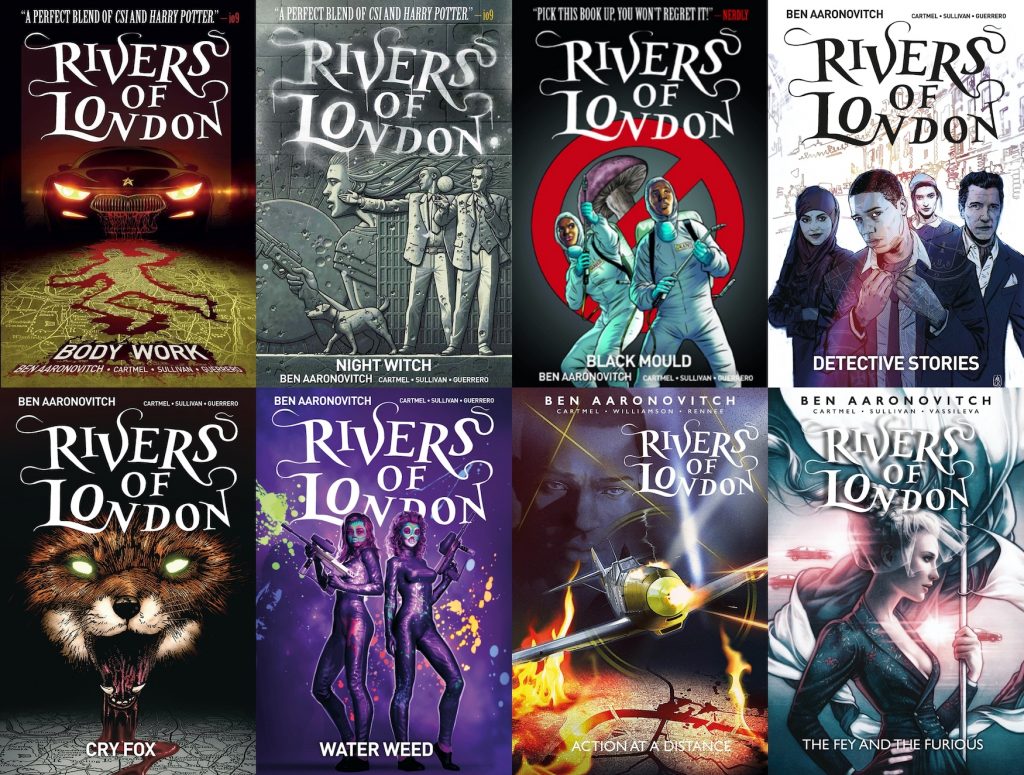 Want to know how the comics and novels fit together in the larger story of Ben's Rivers of London series? Check out this handy, updated timeline…