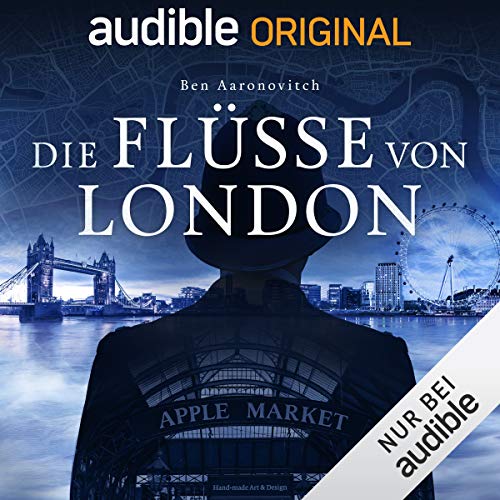 Audible Germany has released an exclusive, German-language dramatization of Ben Aaronovitch's first Peter Grant novel! RIVERS OF LONDON, published in Germany as DIE FLÜSSE VON LONDON, is published in print, eBook and regular-audio book by DTV. Here's the synopsis…
Die Spiegel-Bestseller rund um Police Constable Peter Grant und seine magischen Kriminalfälle gibt es jetzt erstmals als Audible Original Hörspiel: witzig, britisch und bis zum Schluss voller spannender Rätsel.
Peter Grant ist Police Constable in London mit einer ausgeprägten Begabung fürs Magische. Dies stellt er fest, als er zum Tatort eines grausamen Mordes beordert wird und pflichtbewusst beginnt, einen Zeugen zu befragen, der sich jedoch ziemlich schnell als Geist herausstellt. Von da ab wird Peters Leben kompliziert, denn Inspector Thomas Nightingale, Exzentriker, Jaguar-Fahrer und letzter Zauberer Englands macht ihn kurzerhand zu seinem Lehrling. Eine zauberhafte Aufgabe, die Peters Wissen über Verbrechensbekämpfung, Latein und das Leben an sich auf die Probe stellt.
"Die Flüsse von London" ist der erste Teil der "Magischen Fälle des Peter Grant"-Reihe vom britischen Erfolgsautor Ben Aaronovitch.
DTV has published the whole Peter Grant series to date in Germany.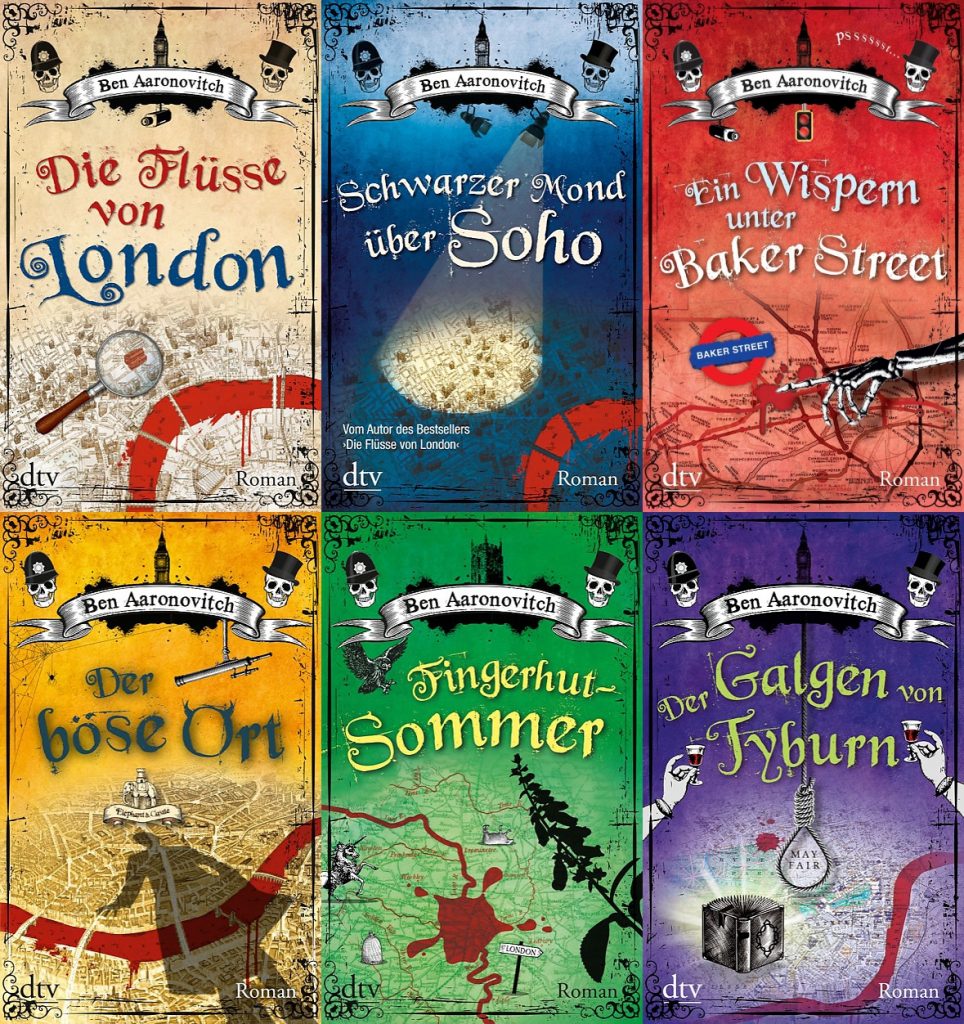 The Peter Grant series is published in the UK by Gollancz; in the US by Del Rey, DAW Books and Subterranean Press; and has been published widely in translation.