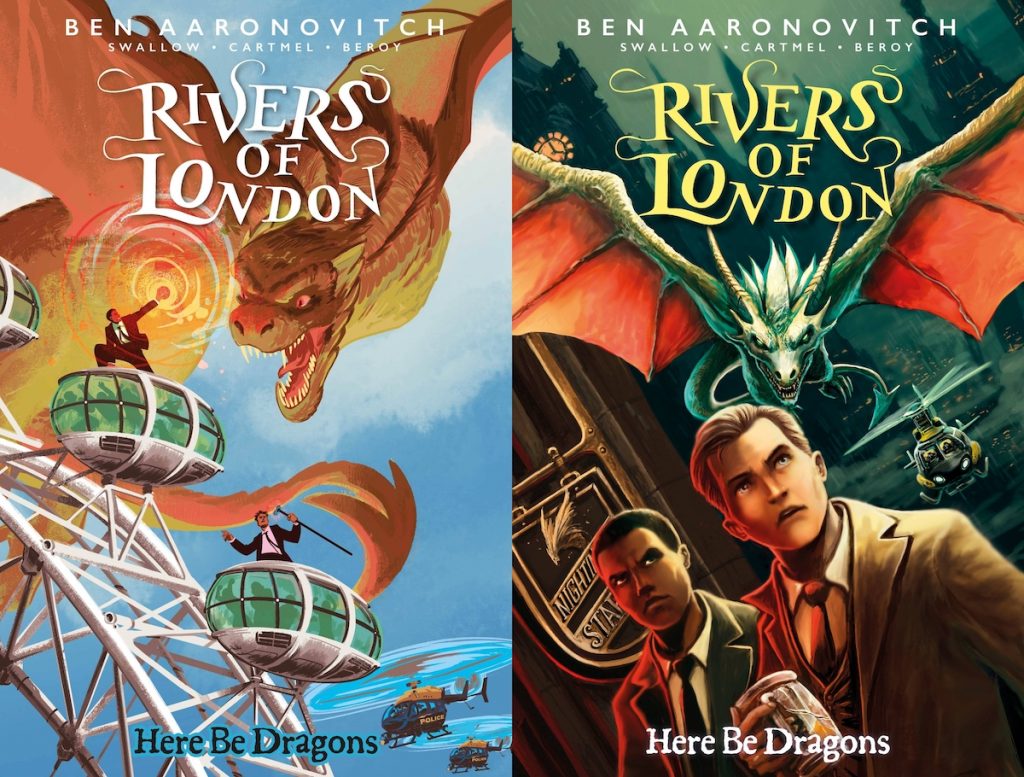 The second and third issues in the new Rivers of London comic series, HERE BE DRAGONS, are due to be published by Titan Comics on August 23rd and September 6th, respectively. We thought we'd take the opportunity to share with you the covers! Above are the two variants for issue 2, and below are the covers for issue 3.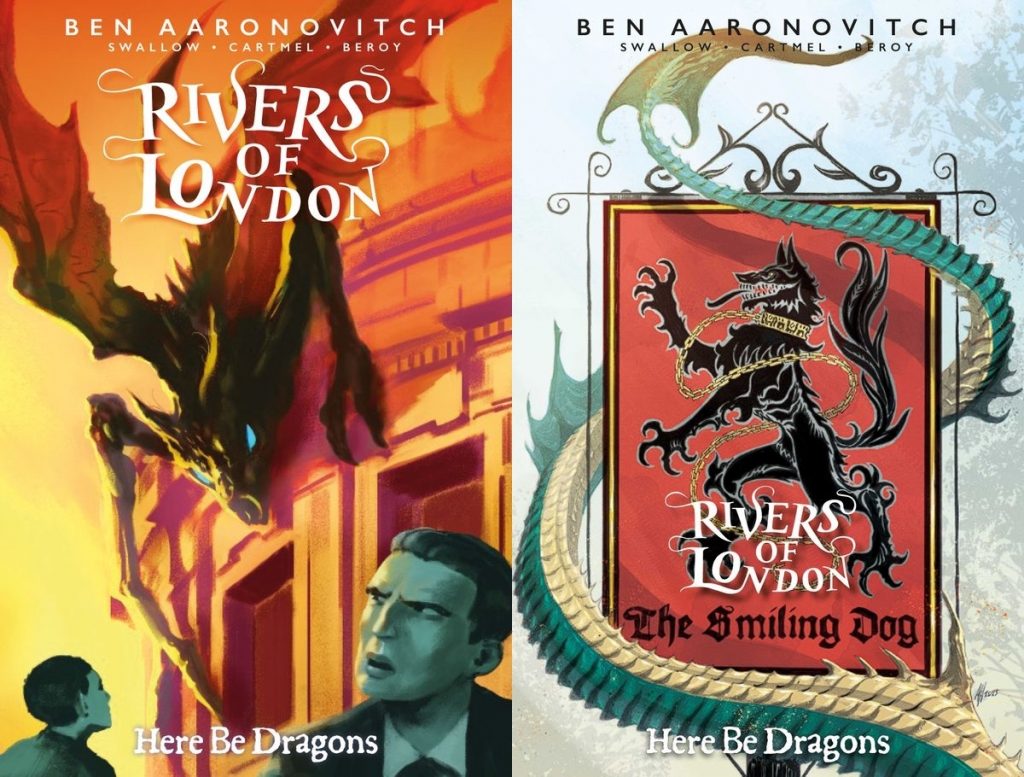 Written by Ben Aaronovitch, Andrew Cartmel, and James Swallow, series artwork is by José María Beroy. Here's the synopsis…
A dangerous monster is at large above the streets of London. And its name… Wyvern!
After a Met Police helicopter on night patrol is attached by an unidentified aerial phenomena, the Met's only sanctioned wizard, Peter Grant, and his mentor, Thomas Nightingale, are called into investigate.
Issue #2 covers are by Veronica Fish and Patricio Clarey; Issue #3 covers are by Abigail Harding and Gyula Nemeth.
Ben's latest book is WINTER'S GIFTS, a novel set in the Rivers of London universe — published by Gollancz in the UK (out now) and Subterranean Press in North America (forthcoming). Andrew's latest book is DEATH IN FINE CONDITION, the first novel in his new Paperback Sleuth series — out now, published by Titan Books in the UK and North America.