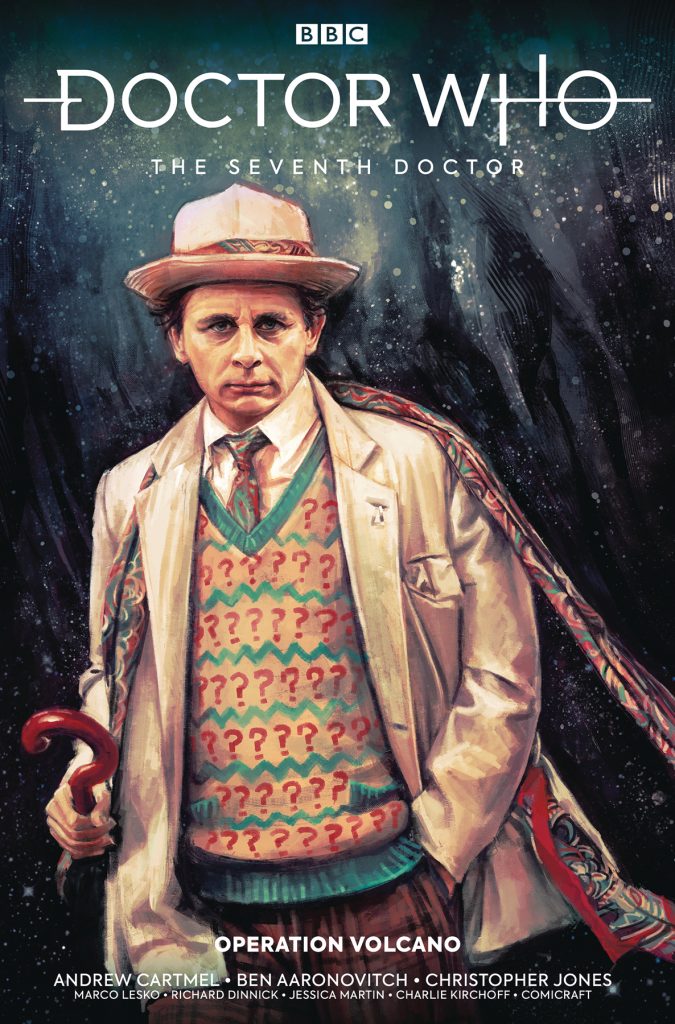 The collected edition of Andrew Cartmel and Ben Aaronovitch's Seventh Doctor comic series is out today in all book and comic stores (also digitally)! Published by Titan Comics, here's the synopsis for OPERATION VOLCANO…
An unknown alien intelligence in orbit around the Earth. Astronauts under attack. A terrifying, mysterious landing in the Australian interior. The future of the world itself at stake. Counter Measures activated.
And the Seventh Doctor and Ace slap bang in the middle of it all! This is OPERATION VOLCANO!
This brand new comic adventure features the Seventh Doctor and Ace, as played by Sylvester McCoy and Sophie Aldred, from the writers of the fan favourite episode Remembrance of the Daleks, which celebrates it's 30th anniversary in 2018 – Andrew Cartmel and Ben Aaronovitch (Rivers of London)!
Whether you're a long-time fan of the Seventh Doctor, or you've yet to have the pleasure, this accessible, big-budget movie extravaganza welcomes everyone with an all-new epic!
Includes a back-up comic written by Richard Dinnick (Twelfth Doctor) with art by Jessica Martin (Doctor Who actress).
Andrew and Ben are also the authors of the Rivers of London comic series, also published by Titan Comics and set in the same universe as Ben's Peter Grant novels. Andrew is also the author of the acclaimed Vinyl Detective novels, published by Titan Books.