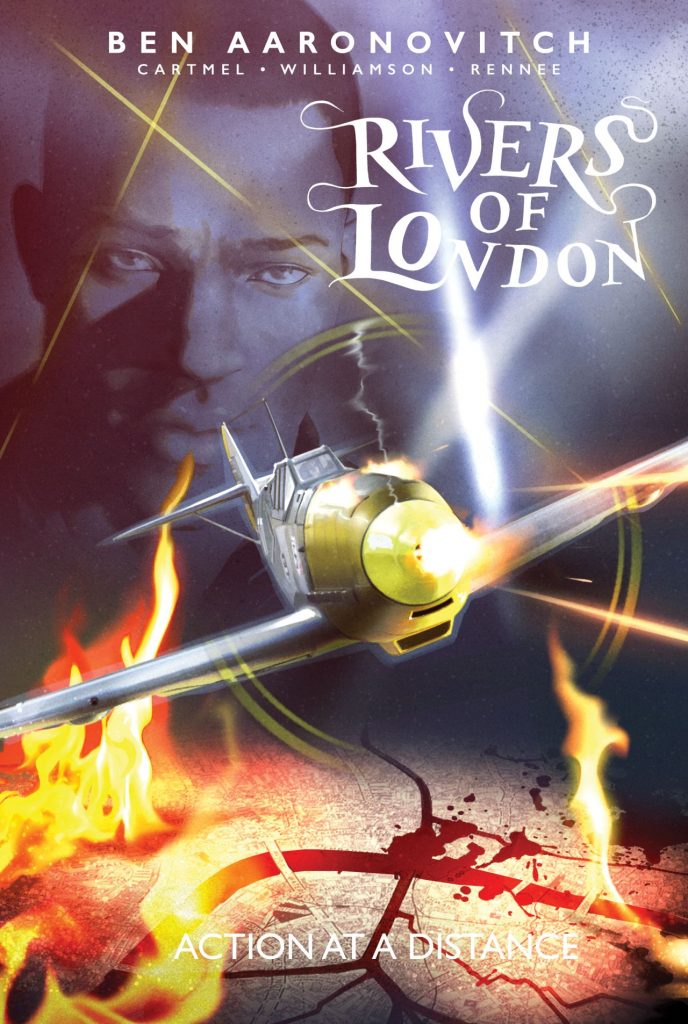 The first issue in Ben Aaronovitch and Andrew Cartmel's latest Rivers of London comic series, ACTION AT A DISTANCE is out today! Published by Titan Comics in print and digital editions, here's the to-the-point synopsis…
The secret history of Nightingale is revealed for the first time, as wizarding cop, Peter Grant uncovers his mentor's occult service in World War II!
This series has a new art team, too: Brian Williamson (art) and Stefani Renne (colours).
Titan Comics has also published the first six Rivers of London comic series, all of which are now available in collected editions (paperback and digital).