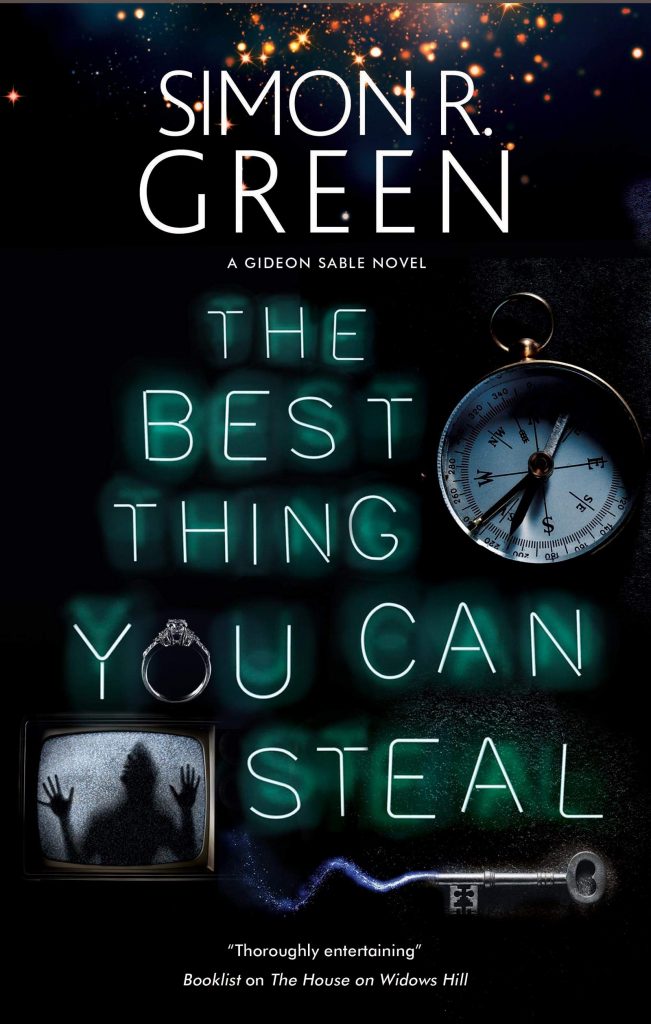 THE BEST THING YOU CAN STEAL, Simon R. Green's first Gideon Sable novel, is now available in paperback in North America! Released a little while ago in the UK, it is published by Severn House. Here's the synopsis…
Welcome to London, but not as you know it. A place where magics and horror run free, wonders and miracles are everyday things, and the dark streets are full of very shadowy people…
Gideon Sable is a thief and a con man. He specializes in stealing the kind of things that can't normally be stolen. Like a ghost's clothes, or a photo from a country that never existed. He even stole his current identity. Who was he originally? Now, that would be telling. One thing's for sure though, he's not the bad guy. The people he steals from always have it coming.
Gideon's planning a heist, to steal the only thing that matters from the worst man in the world. To get past his security, he's going to need a crew who can do the impossible… but luckily, he has the right people in mind. The Damned, the Ghost, the Wild Card… and his ex-girlfriend, Annie Anybody. A woman who can be anyone, with the power to make technology fall in love with her.
If things go well, they'll all get what they want. And if they're lucky, they might not even die trying…
The second novel in the series, A MATTER OF DEATH AND LIFE, is also published by Severn House — it's out now in both North America and in the UK.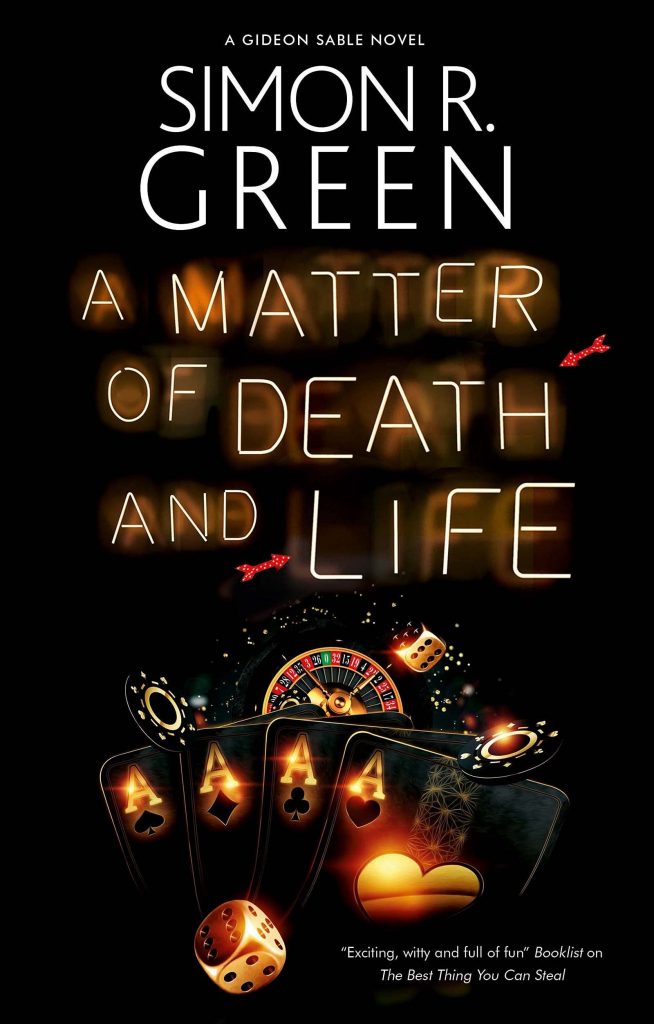 Here are just a few of the reviews THE BEST THING YOU CAN STEAL has received so far…
'This novel by the author of the terrific Ishmael Jones series is a treat for anyone who relishes the blending of alternate-world fantasy, urban fantasy, and the caper novel. Exciting, witty, and stuffed full of fun.' — Booklist
'[Green] gives an urban fantasy twist to Oceans 11.' — Publisher's Weekly
'You don't so much read a Simon R Green novel as grab on with both hands and hope you're still alive at the end of the ride… [Green's] writing is the very definition of pure, unadulterated escapism.' — The Eloquent Page
'If you like the idea of a snark-sparked team coming together in order to pull off the caper of the century, Gideon Sable might just be your jam.' — Reading Reality
'If you like gritty, funny, slapdash urban fantasy heist novels with crazy characters… you will enjoy this.' — Hidden in Pages
'[Featuring] pacey writing, strong characters and tongue-in-cheek humour that doesn't take itself too seriously.' — Brain Fluff
Severn House is also the publisher of Green's Ishmael Jones mystery series, in the UK and North America.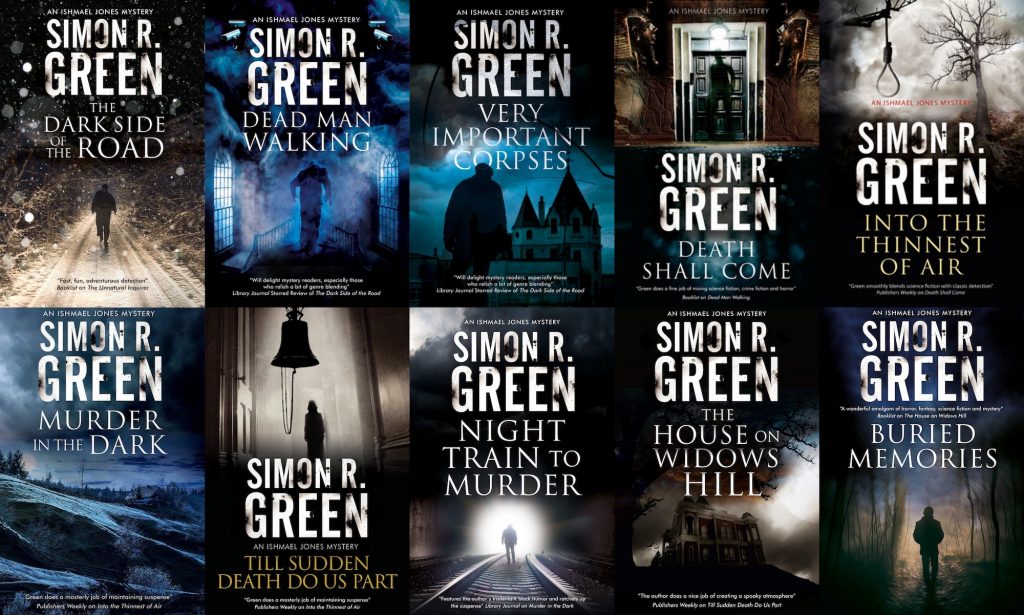 Zeno represents Simon R. Green in the UK and Commonwealth, on behalf of the JABberwocky Literary Agency in New York.