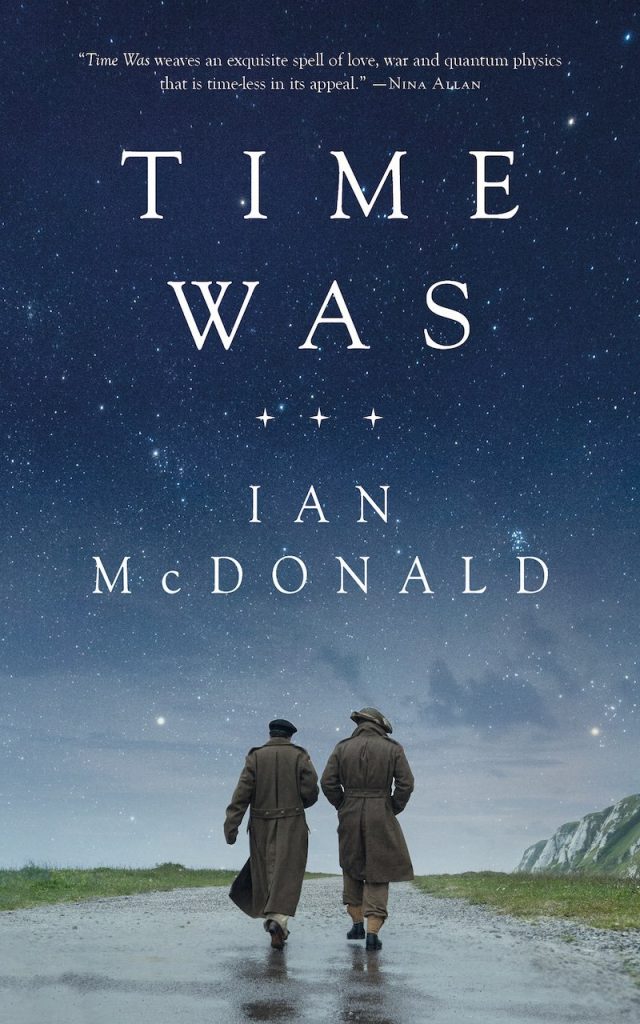 It's February, so many award shortlists have recently been unveiled, and we're very happy to share the news that a number of our clients have been nominated! So, in order of announcement…
Already nominated for the Philip K. Dick Award, Ian McDonald's TIME WAS is also on the shortlist for the BSFA Award for Best Shorter Fiction! Published by Tor.com, here's the synopsis for the critically-acclaimed novella…
A love story stitched across time and war, shaped by the power of books, and ultimately destroyed by it.
In the heart of World War II, Tom and Ben became lovers. Brought together by a secret project designed to hide British targets from German radar, the two founded a love that could not be revealed. When the project went wrong, Tom and Ben vanished into nothingness, presumed dead. Their bodies were never found.
Now the two are lost in time, hunting each other across decades, leaving clues in books of poetry and trying to make their desperate timelines overlap.
The stunning covers of two books by Zeno clients are also on the BSFA shortlist for Best Artwork…
Aliette de Bodard's essay 'On motherhood and erasure: people-shaped holes, hollow characters and the illusion of impossible adventures' has also been nominated for a BSFA Award, for Best Non-Fiction. You can read that piece here.
The BSFA Awards will be presented on Saturday 20th April at Ytterbium, the 70th Eastercon, which will be held at the Park Inn Heathrow, London, from 19-22 April 2019.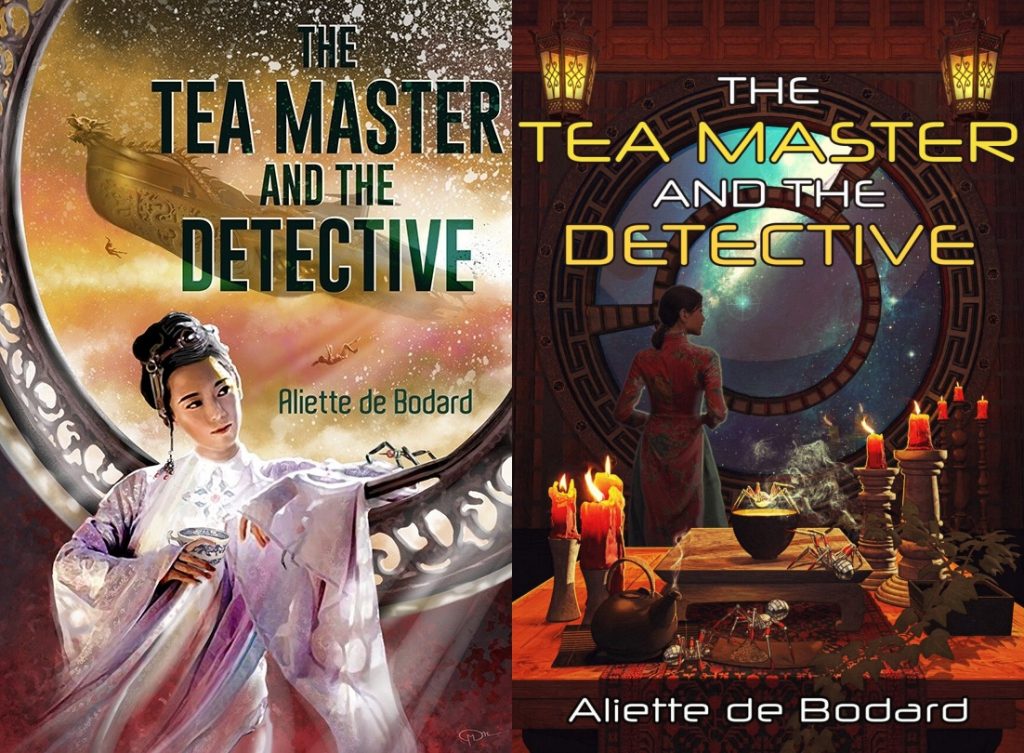 That's not all for Aliette, however: her critically-acclaimed novella THE TEA MASTER AND THE DETECTIVE has been nominated for the Nebula Award for Best Novella! Published in North America by Subterranean Press, and elsewhere in English via JABberwocky, the novella has been racking up an impressive number of glowing reviews. Here's the synopsis…
Welcome to the Scattered Pearls Belt, a collection of ring habitats and orbitals ruled by exiled human scholars and powerful families, and held together by living mindships who carry people and freight between the stars. In this fluid society, human and mindship avatars mingle in corridors and in function rooms, and physical and virtual realities overlap, the appearance of environments easily modified and adapted to interlocutors or current mood.
A transport ship discharged from military service after a traumatic injury, The Shadow's Child now ekes out a precarious living as a brewer of mind-altering drugs for the comfort of space-travellers. Meanwhile, abrasive and eccentric scholar Long Chau wants to find a corpse for a scientific study. When Long Chau walks into her office, The Shadow's Child expects an unpleasant but easy assignment. When the corpse turns out to have been murdered, Long Chau feels compelled to investigate, dragging The  Shadow's Child with her.
As they dig deep into the victim's past, The Shadow's Child realises that the investigation points to Long Chau's own murky past — and, ultimately, to the dark and unbearable void that lies between the stars…
The Nebula Award winners will be announced at SFWA's 54th annual Nebula Conference in Los Angeles, CA, taking place May 16th-19th at the Marriott Warner Center in Woodland Hills, CA.