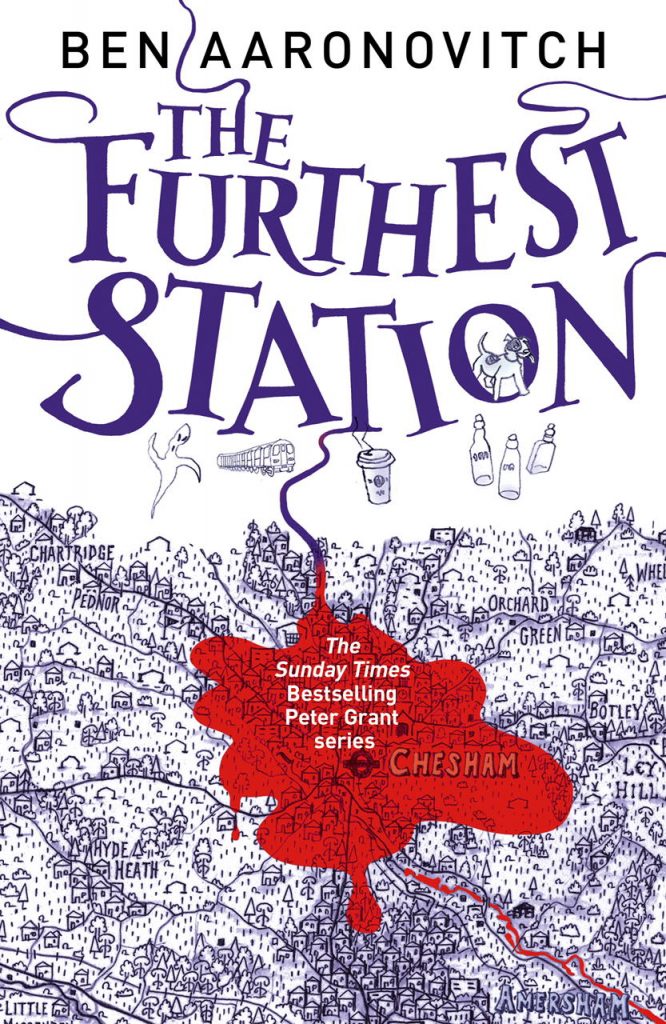 Ben Aaronovitch's first Peter Grant novella, THE FURTHEST STATION is a US Kindle Daily Deal today! Published by Subterranean Press, here's the synopsis…
There have been ghosts on the London Underground, sad, harmless spectres whose presence does little more than give a frisson to travelling and boost tourism. But now there's a rash of sightings on the Metropolitan Line and these ghosts are frightening, aggressive and seem to be looking for something.
Enter PC Peter Grant junior member of the Metropolitan Police's Special Assessment unit a.k.a. The Folly a.k.a. the only police officers whose official duties include ghost hunting. Together with Jaget Kumar, his counterpart at the British Transport Police, he must brave the terrifying the crush of London's rush hour to find the source of the ghosts.
Joined by Peter's wannabe wizard cousin, a preschool river god and Toby the ghost hunting dog their investigation takes a darker tone as they realise that a real person's life might just be on the line.
And time is running out to save them.
With this new novella, bestselling author Ben Aaronovitch has crafted yet another wickedly funny and surprisingly affecting chapter in his beloved Rivers of London series.
THE FURTHEST STATION is published in the UK by Gollancz, as are the rest of the novels in the series.
'Aaronovitch's novella featuring PC Peter Grant of London's Special Assessment Unit (aka the Folly), which has the brief of investigating "disruptive phantasmagoria," is an excellent entry point to the Peter Grant series for newcomers who like their urban fantasies rendered with a light touch.' — Publishers Weekly
'Though it be but little, this newest adventures of PC Peter Grant (technically book 5.7 in the Peter Grant/Rivers of London series) is fiercely entertaining; the endlessly imaginative Aaronovitch is in top form. Perhaps because there is so much intrigue, ghostly action and unique characterization packed into such a comparatively small space, the deft blend of supernatural adventure and police procedural is particularly impressive here, as Grant is called upon to use all the tools at his disposal, both the magical and the mundane.' — RT Book Reviews (Top Pick)
'Aaronvitch guarantees a thrilling read; his style and approach to world building are simply too tight and too accomplished not to. THE FURTHEST STATION is a strong example of compact and intense storytelling… We get some nice character development, especially via Peter's cousin. She's beginning to dabble in magic herself, which is a little like learning to juggle hand live hand grenades, and this provides a decent B-plot. THE FURTHEST STATION is short, but perfectly formed.' — Starburst