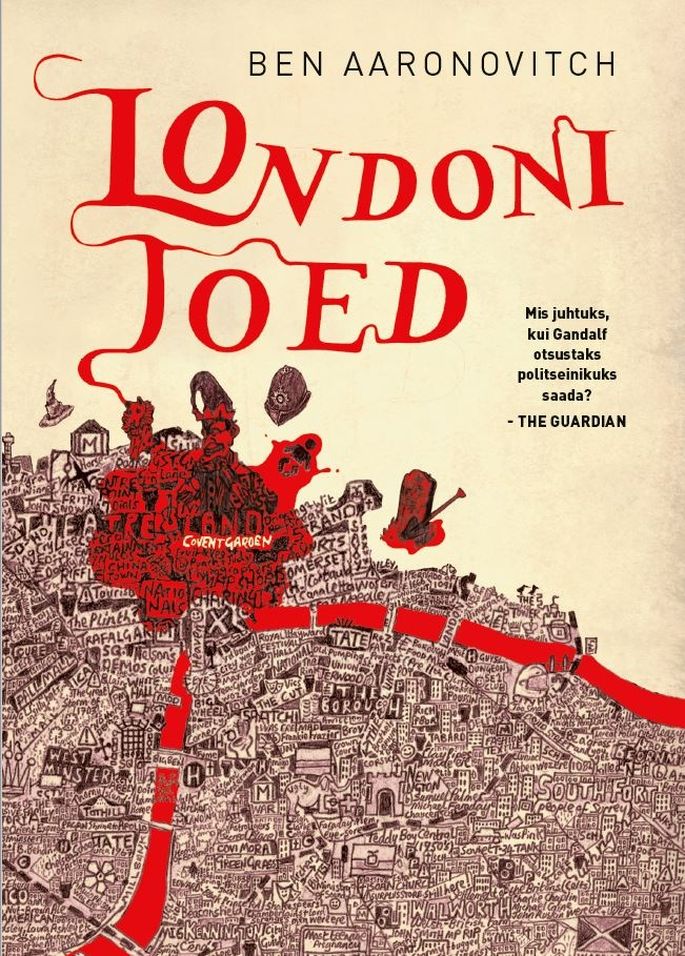 Ben Aaronovitch's acclaimed, internationally-bestselling RIVERS OF LONDON is now available in Estonia! Published by Tänapäev as LONDONI JÕED, it was translated by Sash Veelma. Here's the synopsis…
Katseajal konstaabel Peter Grant unistab kohast Londoni Metropolitan Police'i mõrvarühmas, kuid ülemus plaanib ta paraku määrata hoopis eeluurimisosakonda, kui suurima ohuna varitseb võimalus paberiga sisse lõigata.
Elu teeb aga ootamatu pöörde, kui otse Kuningliku Ooperi kõrval toimub mõistatuslik mõrv ja Peter kohtub saatuse tahtel olulise tunnistajaga – kes osutub kummituseks. Pentsik juhtum tõmbab talle peainspektor Thomas Nightingale'i tähelepanu. Nightingale juhib Londoni politsei osakonda, mis uurib kuritegusid, mis ei mahu kaine mõistusega selgitatavatesse raamidesse, osakonda, millesse kuni Peteri tulekuni kuulus vaid tema üksi.
Nüüd, kui Londonist tabab kummaline seletamatu vägivalla ja metsikute mõrvade laine, sukeldub Peter maailma, kus surelike seas kõnnivad jõevaimud ja vampiirid, kummitused ning ‒ jah, isegi võlurid!
"Londoni jõed" avab Inglismaal tänaseks juba kultussarjaks kujunenud lustaka ja kaasahaarava krimilugude sarja, mis viib lugeja peadpööritavale retkel läbi tänapäevase ja ajaloolise Londoni ning suudab üllatada ikka ja jälle, pannes su samal ajal kõva häälega naerma!
The novel is published in the UK by Gollancz, in North America by JABberwocky, and ever-more widely in translation. Here's the English-language synopsis…
My name is Peter Grant, and I used to be a probationary constable in that mighty army for justice known to all right-thinking people as the Metropolitan Police Service, and to everyone else as the Filth.
My story really begins when I tried to take a witness statement from a man who was already dead…
Probationary Constable Peter Grant dreams of being a detective in London's Metropolitan Police. After taking a statement from an eyewitness who happens to be a ghost, Peter comes to the attention of Detective Chief Inspector Thomas Nightingale, who investigates crimes involving magic and other manifestations of the uncanny.
Suddenly, as a wave of brutal and bizarre murders engulfs the city, Peter is plunged into a world where gods and goddesses mingle with mortals and a long-dead evil is making a comeback on a rising tide of magic.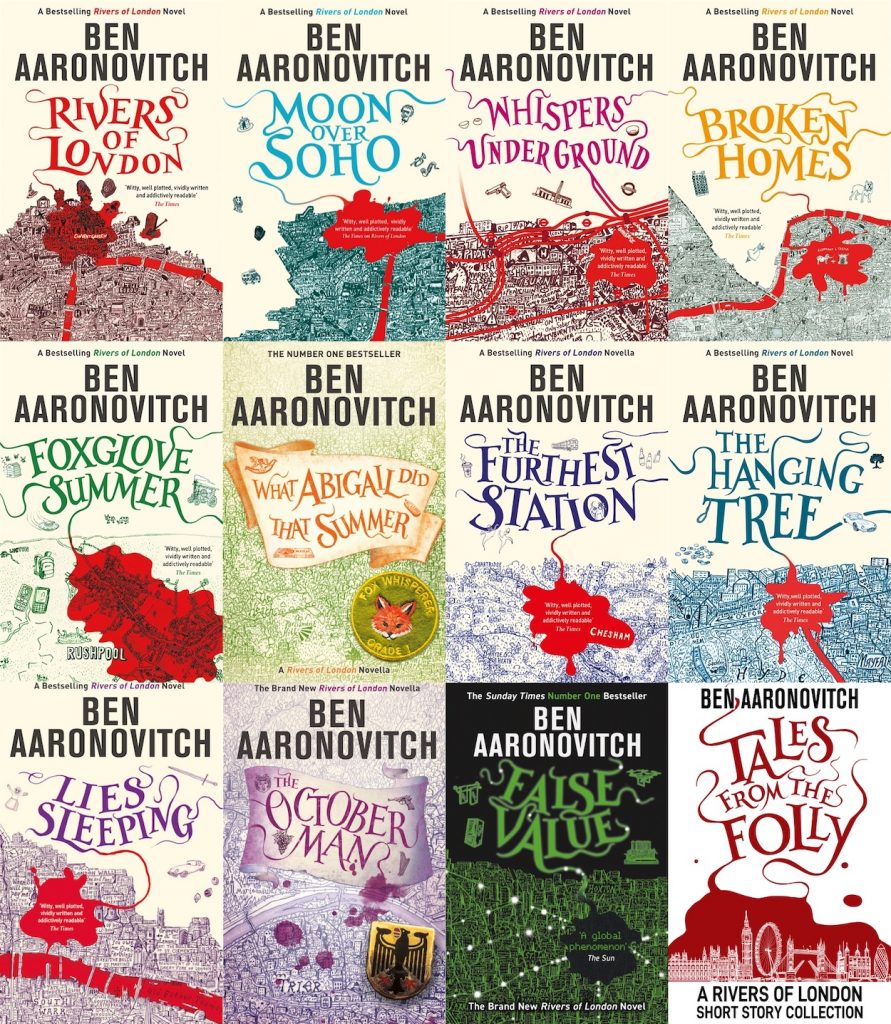 The latest novel (#9) in the series is AMONGST OUR WEAPONS (published by Orion in the UK, DAW Books in North America), and the latest novella in the series is WINTER'S GIFTS (published by Orion in the UK, and Subterranean Press in North America).