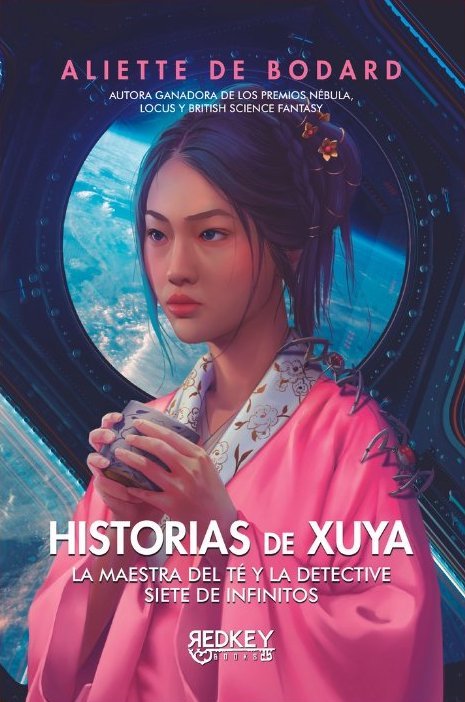 Today, Red Key Books publish HISTORIAS DE XUYA, a Spanish collection of Aliette de Bodard's Xuya novellas LA MAESTRA DEL TÉ Y LA INVESTIGADORA (THE TEA MASTER AND THE DETECTIVE) and SEVEN OF INFINITIES!
La maestra del té y la investigadora + Seven of Infinities, de Aliette de Bodard
Dos novelas cortas de la afamada escritora Aliette de Bodard llegan juntas en unos meses: La maestra del té y la investigadora y Seven of infinities.
Son dos novelas muy reconocidas y valoradas, con las que Aliette nos abre la puerta de manera magistral a su Universo Xuya. Ciencia ficción, investigación, un futuro alternativo, sugerentes ideas, una trama elaborada… Pocos adjetivos son para estas dos obras. Hablaremos de ellas más adelante. Pero si queréis ir conociendo a esta autora y a su obra, os invitamos a pasaros por el programa en el que Leticia Lara, quien podemos considerar la entrevistadora oficial de Aliette de Bodard en España, nos acompaña en nuestro programa vigésimo quinto para ilustrarnos sobre ella.
If you'd like to learn more about the books, check out an episode of the Red Key Books podcast, here.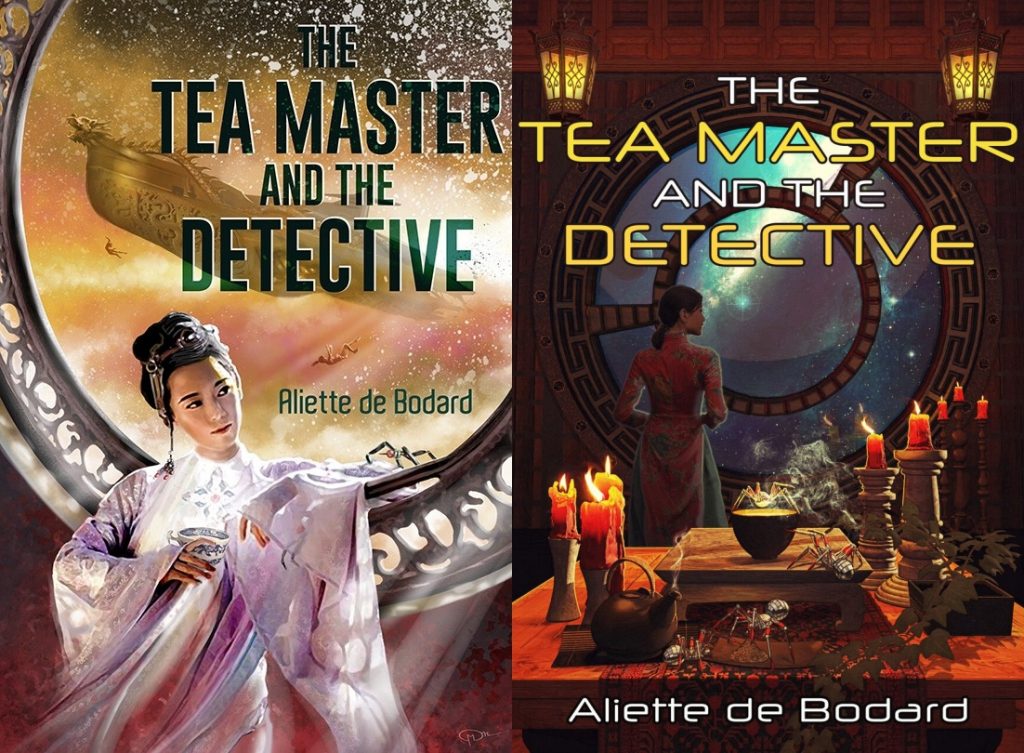 Both THE TEA MASTER AND THE DETECTIVE and SEVEN OF INFINITIES are available in English, published by Subterranean Press and JABberwocky. Here's the synopsis for THE TEA MASTER AND THE DETECTIVE, which won the British Fantasy and Nebula Awards for Best Novella (2019)…
Once, the mindship known as The Shadow's Child was a military transport. Once, she leapt effortlessly between stars and planets, carrying troops and crew for a war that tore the Empire apart. Until an ambush killed her crew and left her wounded and broken.
Now the war is over, and The Shadow's Child, surviving against all odds, has run away. Discharged and struggling to make a living, she has no plans to go back into space. Until the abrasive and arrogant scholar Long Chau comes to see her. Long Chau wants to retrieve a corpse for her scientific studies: a simple enough, well-paid assignment.
But when the corpse they find turns out to have been murdered, the simple assignment becomes a vast and tangled investigation, inexorably leading back to the past–and, once again, to that unbearable void where The Shadow's Child almost lost both sanity and life…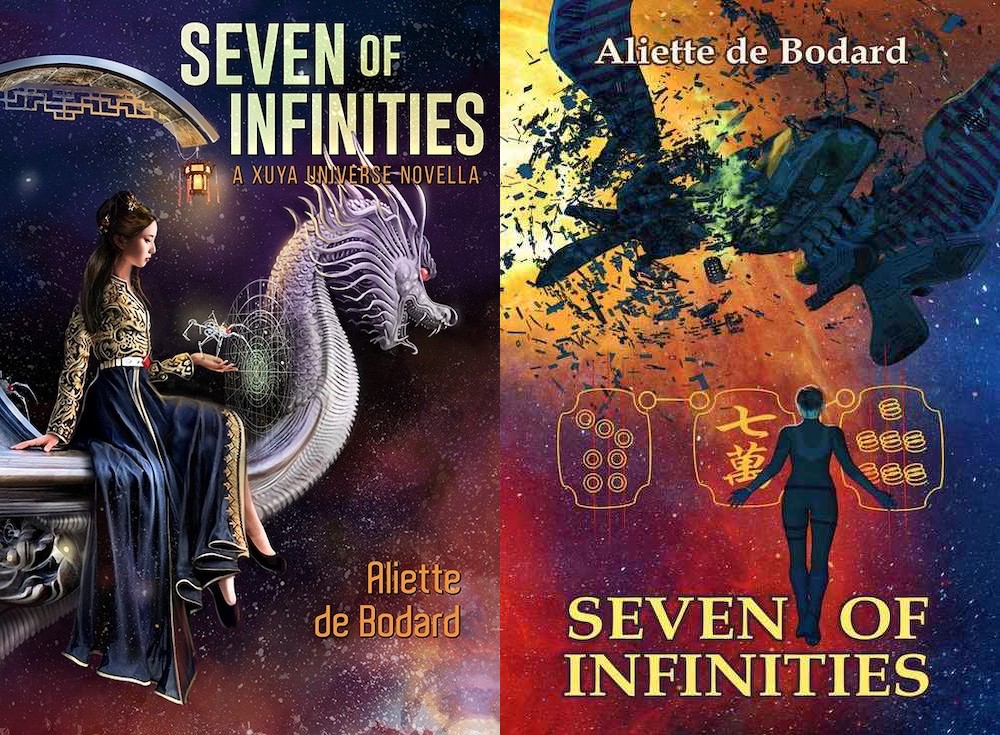 And the synopsis for SEVEN OF INFINITIES, which was a finalist for the Locus Best Novella Award (2021)…
On a string of orbitals called the Scattered Pearls Belt lives Sunless Woods—sentient spaceship, master of disguise, and master thief who chafes against the obscurity that comes with her retirement. There, too, lives Vân, a poor scholar with little confidence but plenty of heart, and whose income comes from tutoring a wealthy student.
Their lives are turned upside down when Vân finds a corpse in her student's quarters and Sunless Woods, intrigued by Vân's sense of justice, offers her help. Scholar and spaceship must chase the mystery around the empire's forgotten edge: from rundown teahouses to ascetic havens, and even in the wreck of a spaceship—and all the while, they begin to fall for each other in earnest. But the secrets they've kept from each other are large and devastating—will they and their love survive the revelations?