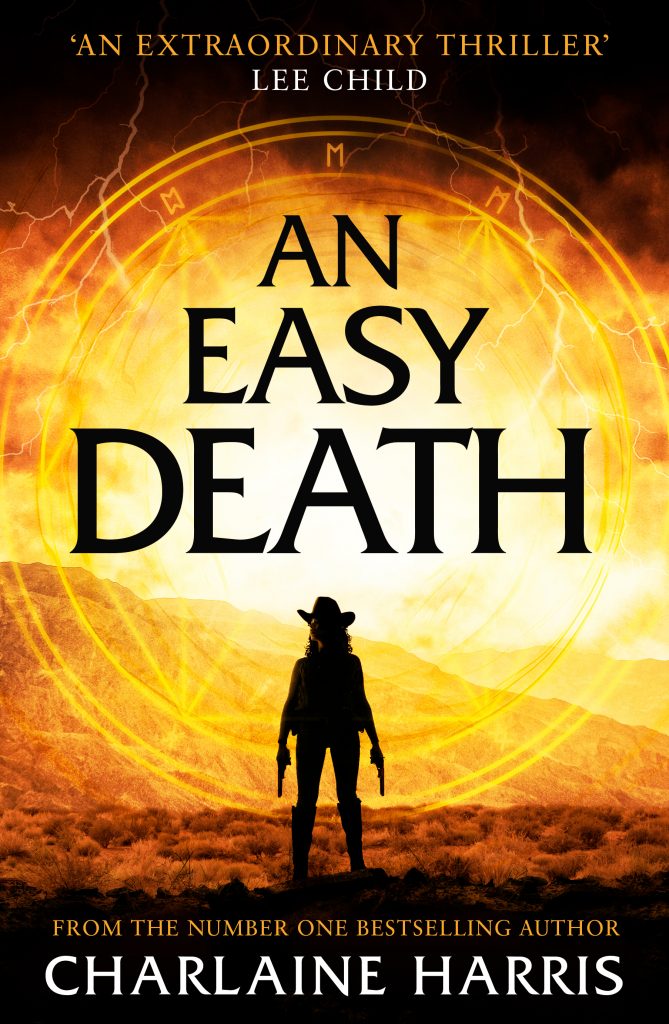 At the end of last week, Piatkus unveiled the cover for Charlaine Harris's next novel! AN EASY DEATH, the first novel in the Gunnie Rose series, is due to be published in the UK on October 4th, 2018. At the moment, Piatkus's website doesn't have a detailed synopsis, only describing the main character, Lizzie Rose as 'A woman fighting unimaginable odds to keep her people alive after the disintegration of America'.
The synopsis from the North American edition (to be published by Saga Press) has some more detail, though…
Set in a fractured United States, in the southwestern country now known as Texoma. A world where magic is acknowledged but mistrusted, especially by a young gunslinger named Lizbeth Rose. Battered by a run across the border to Mexico Lizbeth Rose takes a job offer from a pair of Russian wizards to be their local guide and gunnie. For the wizards, Gunnie Rose has already acquired a fearsome reputation and they're at a desperate crossroad, even if they won't admit it. They're searching through the small border towns near Mexico, trying to locate a low-level magic practitioner, Oleg Karkarov. The wizards believe Oleg is a direct descendant of Grigori Rasputin, and that Oleg's blood can save the young tsar's life.
As the trio journey through an altered America, shattered into several countries by the assassination of Franklin Roosevelt and the Great Depression, they're set on by enemies. It's clear that a powerful force does not want them to succeed in their mission. Lizbeth Rose is a gunnie who has never failed a client, but her oath will test all of her skills and resolve to get them all out alive.
Piatkus also publishes Charlaine's Aurora Teagarden series in the UK: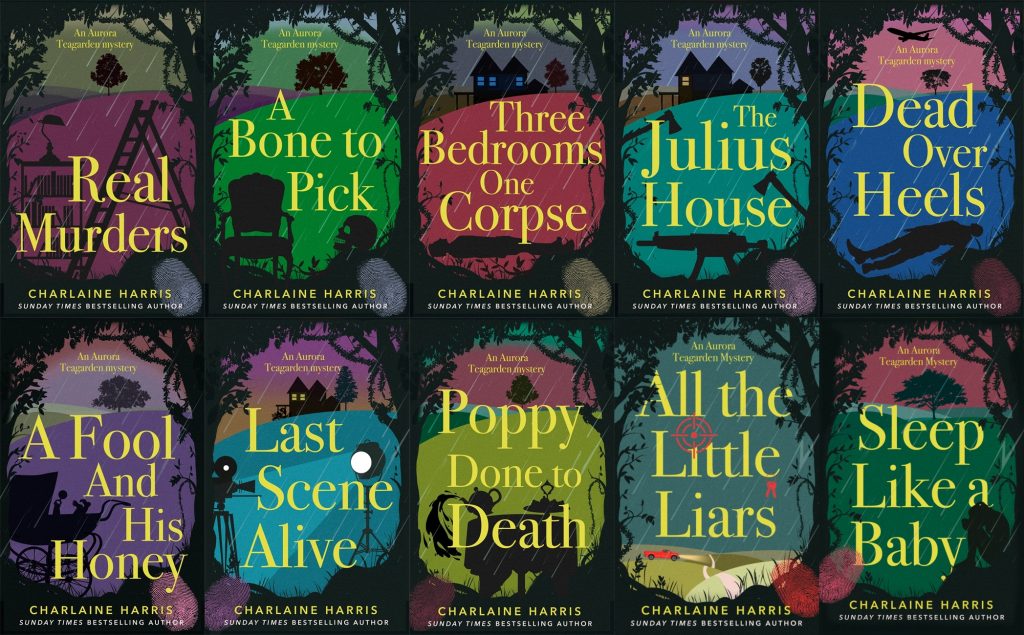 Zeno represents Charlaine Harris in the UK and Commonwealth, on behalf of the JABberwocky Literary Agency in New York.