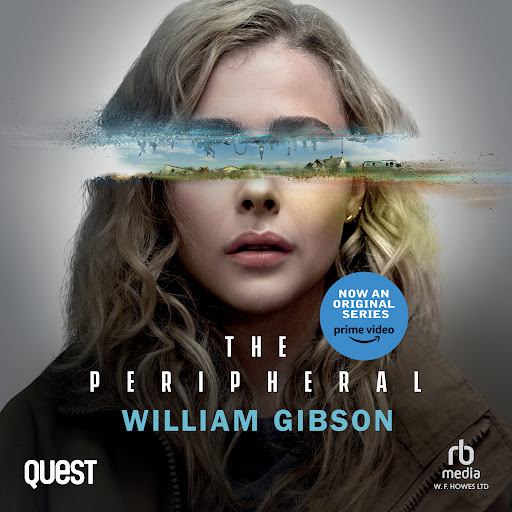 William Gibson's THE PERIPHERAL is now available in a new audiobook edition in the UK! Published by W. F. Howes, and narrated by Katie Leung, here's the synopsis…
In the near future in a broken down rural America, Flynne Fisher scrapes a living as a gamer for rich players. One night, working a game set in a futuristic but puzzlingly empty London, she sees a death that's unnervingly vivid. Soon after she gets word that it isn't a game after all — the future she saw is all too real, she's the only witness to a murder and someone from that unreal tomorrow now wants her dead.
The story of a young woman caught between two worlds, The Peripheral interweaves two futures — pre-apocalypse USA and post-apocalypse London — to tell a story which gets right to heart of the way we live now.
The novel, which is the first in the author's Jackpot series, is available in print and eBook, published by Penguin in the UK. It has also been adapted into a limited series, by Amazon Studios (check it out on Prime!).
Here are just a few of the great reviews THE PERIPHERAL has received since it was first published…
'His writing has been refined over the years, but Gibson still maintains that sparse, edgy style that has been a characteristic of his work from the very beginning… Ultimately, THE PERIPHERAL is a story about people; their hopes, their fears and frustrations. Despite advances in technology, the worlds still consist of the "haves" and "have-nots",  making Gibson's protagonists and their companions constant battlers against the system, striving for change, for something better, something they deserve. Gibson remains as unnervingly prophetic as ever, making his futures feel like they're just around the corner, products of humankind's inability to act when necessary, transforming a sci-fi whodunit into a work of fiction that feels both ahead of its time and frighteningly relevant to today's world.' 9/10*  —  Starburst
'Seminal cyberpunk author Gibson, who has spent the last several years writing the more-or-less present-day Zero History series of novels, returns to the future with this slow-burning thriller, ambitiously structured on either side of an economic and ecological collapse… All of Gibson's characters are intensely real, and Flynne is a clever, compelling, stereotype-defying, unhesitating protagonist who makes this novel a standout.'  —  Publishers Weekly
'In THE PERIPHERAL, William Gibson's first futuristic novel since 1999's ALL TOMORROW'S PARTIES, we experience the fantastic synthesis of a 20th century writer — the Gibson of NEUROMANCER, eyeball-kicks of flash and noir; and the Gibson of PATTERN RECOGNITION, arch and sly and dry and keen… A perfect fusion of Gibson's pulp heritage with his fine-tuned design and social sensibilities… From the microscale word choices to the macroscale plot, structure and themes, the book is strange and contemporary in a perfectly futuristic way.'  —  Boing Boing
'Dramatic, scary, creepy,violent, and finally satisfying… like any really well-designed thrill ride or mystery tour (or sonnet or string quartet), as soon as you get off, you want to get right on for another go-round.'  —  Locus
'A smart, nuanced twist on time travel… THE PERIPHERAL is a fast-paced murder investigation and political thriller… compelling… the worlds are compelling in their own right as well, despite their desolation. Flynne's town is dominated by big-box stores, the economy fueled by a combination of service jobs and 3D printing piracy. Netherton's London is a rehabilitated disaster area, where you're more likely to see telepresence robots outside than real people. But they're as full of personality as any crowded city, described in Gibson's pithy, poetic prose. THE PERIPHERAL also feels more accessible than his last several books.'  —  The Verge
'While placed firmly in the sci-fi genre of his earlier works, Gibson's latest retains the social commentary from his more recent novels… This is quintessential Gibson: gonzo yet cool, sharp-edged, sophisticated…'  —  Kirkus
'William Gibson is one of the smartest writers around… THE PERIPHERAL starts off by throwing the reader into the deep end of a complex story set in a future world rich in highly-advanced technology. Or, actually, two future worlds. Only gradually do the pieces fall into place and you begin to understand what is going on… Gibson is not a difficult writer but he is demanding, and here those demands are well rewarded. THE PERIPHERAL is intellectual entertainment of the first order, a pop SF thriller that will make you think.'  —  Toronto Star
The second novel in the Jackpot series is AGENCY, which is out now in the UK, published by Penguin.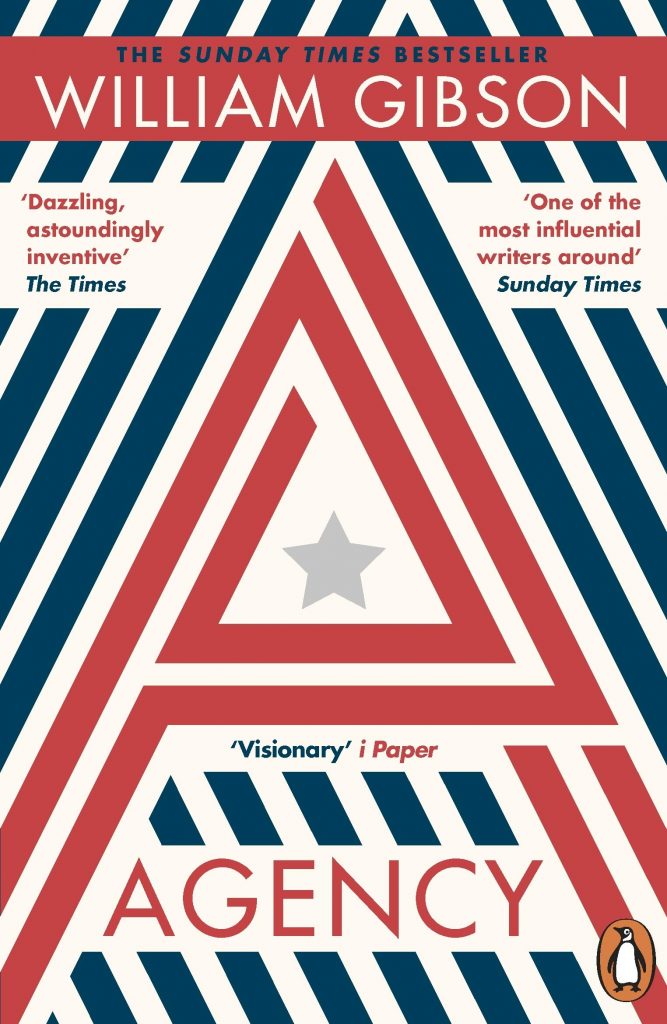 Zeno represents William Gibson in the UK and Commonwealth, on behalf of Nell Pierce at Sterling Lord Literistic.