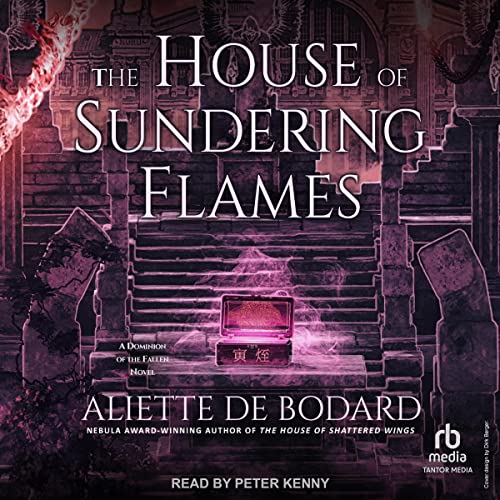 Tantor Media has published three new Aliette de Bodard audiobooks! Specifically:
THE HOUSE OF SUNDERING FLAMES, the third novel in the Dominion of the Fallen series, narrated by Peter Kenny.
OF DRAGONS, FEASTS AND MURDERS and OF CHARMS, GHOSTS AND GRIEVANCES, the two novellas in the Dragons & Blades series, narrated by Philip Battley.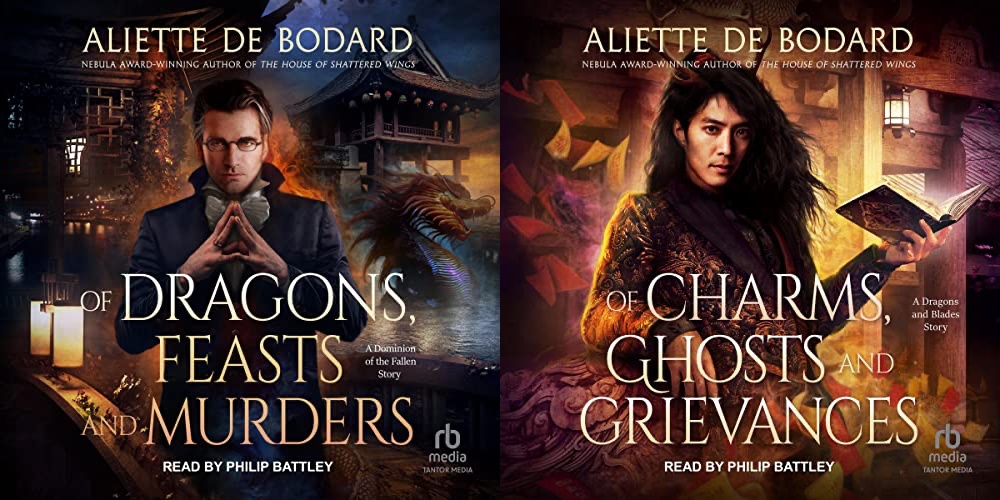 All of these audiobooks are available now.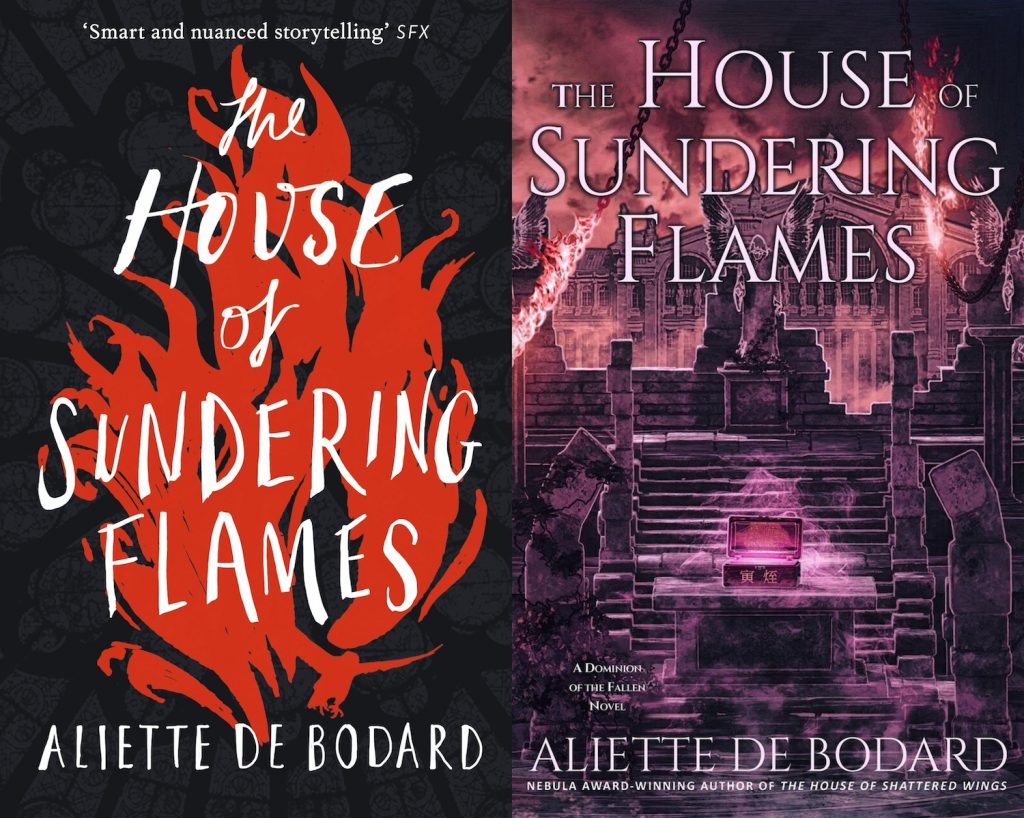 THE HOUSE OF SUNDERING FLAMES is published in the UK by Gollancz, and in North America by JABberwocky. Here's the synopsis…
The white-hot conclusion to the Dominion of the Fallen trilogy by the multi-award-winning author…
The Great Houses of Paris — headed by Fallen angels and magicians — have co-existed in fragile peace. When a powerful explosion razes House Harrier, old alliances are torn apart and a race begins to fill the power void. Thuan, the beleaguered dragon head of House Hawthorn, finds a war on his doorstep. Aurore, once cast out by Harrier and almost beaten to death, seeks power to protect her family — and must venture back to her former home. And, in the ruins of House Harrier, Emmanuelle desperately tries to piece together her fragmented memories of the explosion.
But beneath House Harrier awaits a fiery magic that hungers for destruction. And it is time for Houses and Houseless to stand together — or be engulfed in flames…
Both of the Dragons & Blades novellas are published by JABberwocky. Here's the synopsis for the first book…
Lunar New Year should be a time for familial reunions, ancestor worship, and consumption of an unhealthy amount of candied fruit.
But when dragon prince Thuan brings home his brooding and ruthless husband Asmodeus for the New Year, they find not interminable family gatherings, but a corpse outside their quarters. Asmodeus is thrilled by the murder investigation; Thuan, who gets dragged into the political plotting he'd sworn off when he left, is less enthusiastic.
It'll take all of Asmodeus's skill with knives, and all of Thuan's diplomacy, to navigate this one — as well as the troubled waters of their own relationship…
A sparkling standalone book set in a world of dark intrigue.