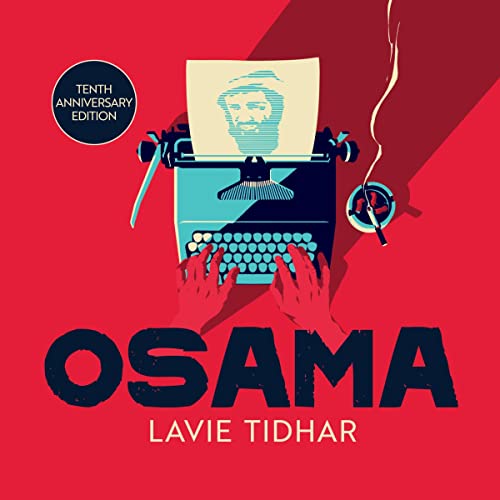 Today, audiobook fans can get their hands (ears?) on a new audiobook edition of Lavie Tidhar's World Fantasy Award-winning novel, OSAMA! Published by W. F. Howes, and narrated by Jeff Harding, here's the synopsis…
A private detective is hired by a mysterious woman to find a man…
The quarry? An obscure author of pulp fiction novels featuring one Osama Bin Laden: Vigilante.
Our detective pursues his quarry from the backwaters of Asia to the Capitals of Europe, the New World, and into a realm of shadows. Here he finds the refugees, ghostly entities haunting reality. Where do they come from? And what do they want?
OSAMA was recently re-issued by Head of Zeus, who have also published Lavie's A MAN LIES DREAMING, BY FORCE ALONE, and THE HOOD.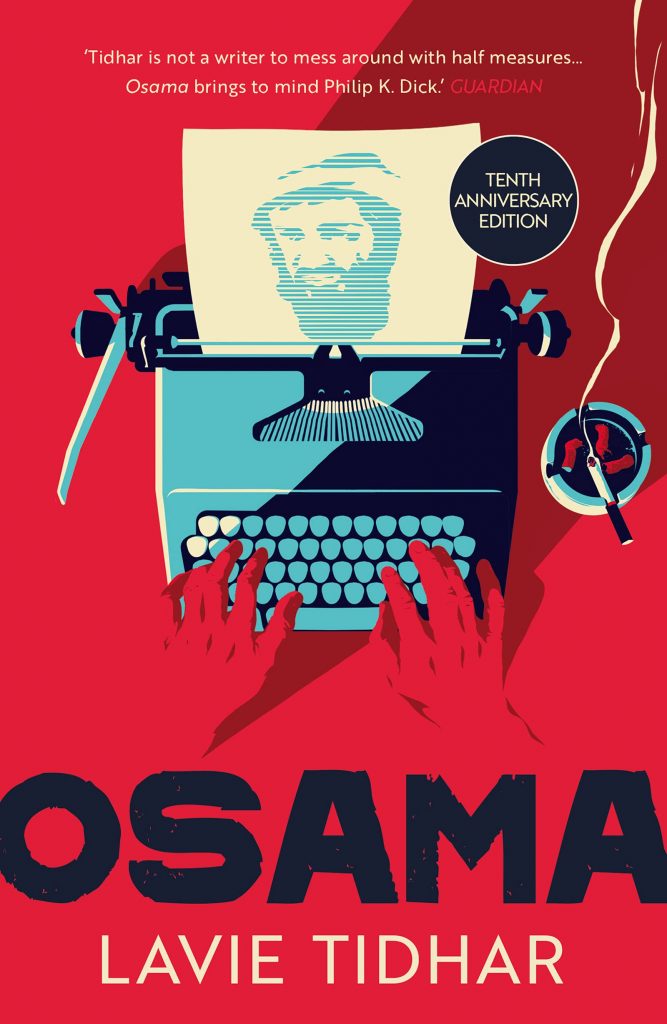 'He is a political writer, an iconoclast and sometimes a provocateur … OSAMA is a remarkable and ambitious work.' — China Mieville
'… deserves to be widely read.' — Adam Roberts
'A provocative and fast moving tale that raises good questions not only about the heritage of Al Qaeda, but about the slippage between reality and sensational fiction that sometimes seems to define our own confused and contorted experience of the last couple of decades.' — Gary K. Wolfe, Locus
'A roller-coaster ride… [a] fabulous opium-soaked political thriller… pulls out all the stops.' — Rolling Stone (Germany)
'Moving seamlessly between intense realism and equally intense surrealism, OSAMA is a powerful and disturbing political fantasy by a talent who deserves the attention of all serious readers.' — Strange Horizons
'Not a writer to mess around with half measures … brings to mind Philip K Dick's seminal science fiction novel The Man in the High Castle.' — The Guardian
'OSAMA is written with both an obvious affection for genre fiction and a sense of wild-eyed disbelief at the insanity of a world where people fly planes into skyscrapers. 4.5/5 stars.' — SFX
'Offers perhaps the weirdest fictional take yet on Osama Bin Laden in this offbeat and enigmatic thriller.' — Publishers Weekly
'OSAMA is exceptional. Compelling, confrontational, and surprisingly moving, it is one of the best novels yet on terror in our times.' — World Literature Today