Today, we wanted to draw your attention to Aliette de Bodard's interview for Brian McClellan's Page Break podcast.
Brian's guest is software engineer and award-winning science fiction and fantasy author Aliette de Bodard. Aliette has been published in magazines, ezines, collections, and in long form by major publishers across a prolific career. She has either been nominated for or outright won many of the big awards in genre publishing.
Aliette and Brian talked about history and conflict; about writing and rewriting, and how working with translators and being multilingual change the way writers think about our stories.
If you'd prefer to listen to the podcast on your phone (or other device), it is available from most podcast hosting apps.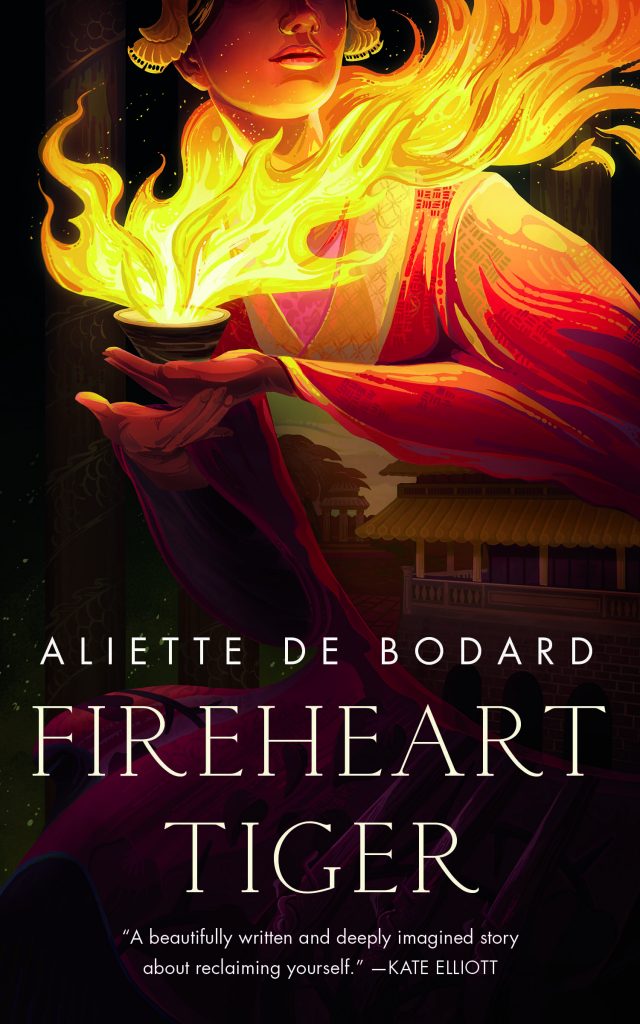 Aliette's latest book is the award-nominated and critically-acclaimed novella, FIREHEART TIGER. Published by Tor.com, it's out now. Here's the synopsis…
Fire burns bright and has a long memory…
Quiet, thoughtful princess Thanh was sent away as a hostage to the powerful faraway country of Ephteria as a child. Now she's returned to her mother's imperial court, haunted not only by memories of her first romance, but by worrying magical echoes of a fire that devastated Ephteria's royal palace.
Thanh's new role as a diplomat places her once again in the path of her first love, the powerful and magnetic Eldris of Ephteria, who knows exactly what she wants: romance from Thanh and much more from Thanh's home. Eldris won't take no for an answer, on either front. But the fire that burned down one palace is tempting Thanh with the possibility of making her own dangerous decisions.
Can Thanh find the freedom to shape her country's fate — and her own?
Aliette is also the author of the acclaimed, award-winning Dominion of the Fallen series, published by Gollancz (UK), Roc Books and JABberwocky (North America); and also the Obsidian & Blood series, published by JABberwocky.