Last week, Locus released their 2021 Recommended Reading List, and we're very happy to report that six titles by Zeno clients were included! We thought we'd take this opportunity to highlight these titles, below…
Lavie Tidhar appeared three times on the list. His two novels from last year, THE ESCAPEMENT and THE HOOD were both included in the Novels: Fantasy list. THE BEST OF WORLD SF, Volume 1, which Lavie curated and edited, also appeared on the Anthologies list.
THE ESCAPEMENT is published by Tachyon Publications, with a Special Edition also available from PS Publishing. In addition to appearing on this list, it was recently announced as a finalist for the Philip K. Dick Award. Here's the synopsis…
Into the Escapement rides the Stranger, a lone gunman on a quest to rescue his son in a strange parallel reality. But it is easy to lose one's way on an endlessly shifting, unpredictable landscape. Especially in a place full of dangerous mirror-images of a child's beloved things: lawless heroes, giants made of stone, downtrodden clowns, spectacular symbol storms, and an endless war between gods and shadowy beings.
As the Stranger has learned, the Escapement is a dreamscape of deep mysteries, unlikely allies, and unwinnable battles. Yet the flower the he seeks still lies beyond the Mountains of Darkness. Time is running out as the Stranger journeys deeper into the secret heart of an unimaginable world.
In his most compelling work to date, Lavie Tidhar has delivered a multicolored tapestry of dazzling imagery. The Escapement is an epic, wildly original chronicle of the extraordinary lengths to which one will go for love.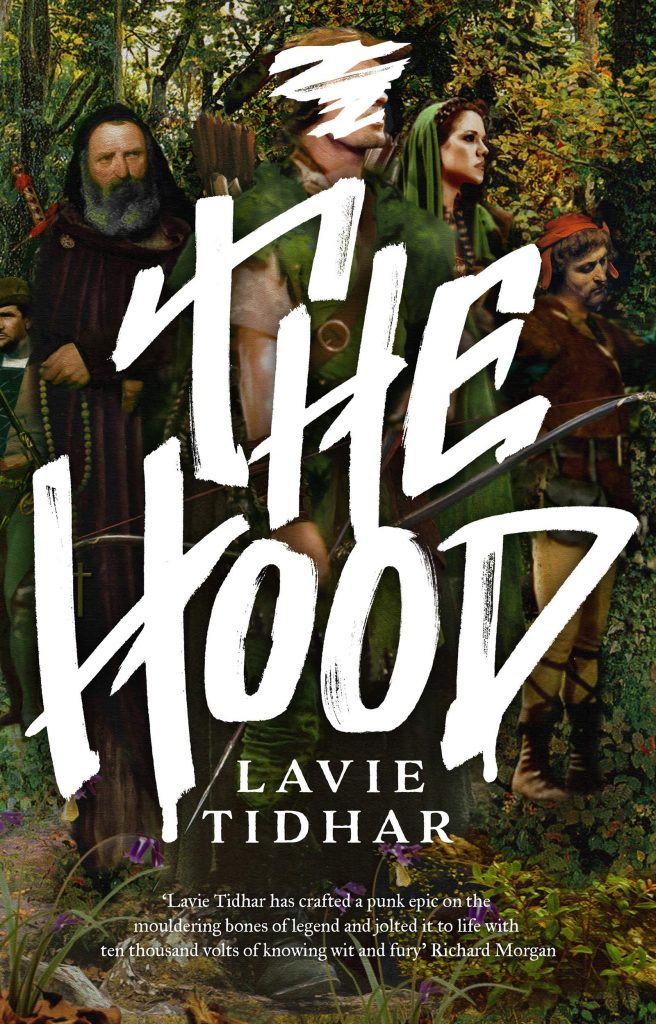 THE HOOD is the second novel in Lavie's acclaimed Anti-Matter of Britain Quartet, and is published by Head of Zeus.
God bless you, England, on this glorious Year of Our Lord, 1145.
Things are definitely not right in Nottingham. Rebecca, daughter of a Jewish money-lender, has a sense for it.
A mad monk schemes to resurrect the Christ from body parts. A bone harpist murders creatures of legend for a price. A fae creature binds its wings and embraces a new God and his son.
And don't even mention the Hood. The Man in Green. The Prince of Thieves. The tick-tock taker of the ten-toll tax.
What hope have the series of sheriffs sent to hold the peace?
It's the forest, you see. Sherwood. Ice Age ancient, impenetrable, hiding a dark and secret heart. But hearts, no matter how black, no matter how hidden, are not immune to change. The old world is dying… and a terrifying new one is waiting to take its place.
Rebecca senses an opportunity. But how far is she willing to go, and what price – because there is always a price – will she have to pay?
The Hood is Lavie Tidhar's narcotic reweirding of an ancient English myth, a tale stitched together from legends lost to time, a tale told and retold, reworked and renewed for each passing century. A tale, reader, for today.
An acclaimed collection of science fiction from around the world, THE BEST OF WORLD SF, Volume 1 is also published by Head of Zeus. (We'll have details of Volume 2 to share with you soon.)
The future is coming. It knows no bounds, and neither should science fiction.
They say the more things change the more they stay the same. But over the last hundred years, science fiction has changed. Vibrant new generations of writers have sprung up across the globe, proving the old adage false. From Ghana to India, from Mexico to France, from Singapore to Cuba, they draw on their unique backgrounds and culture, changing the face of the genre one story at a time.
Prepare yourself for a journey through the wildest reaches of the imagination, to visions of Earth as it might be and the far corners of the universe. Along the way, you will meet robots and monsters, adventurers and time travellers, rogues and royalty.
In The Best of World SF, award-winning author Lavie Tidhar acts as guide and companion to a world of stories, from never-before-seen originals to award winners, from twenty-three countries and seven languages. Because the future is coming and it belongs to us all.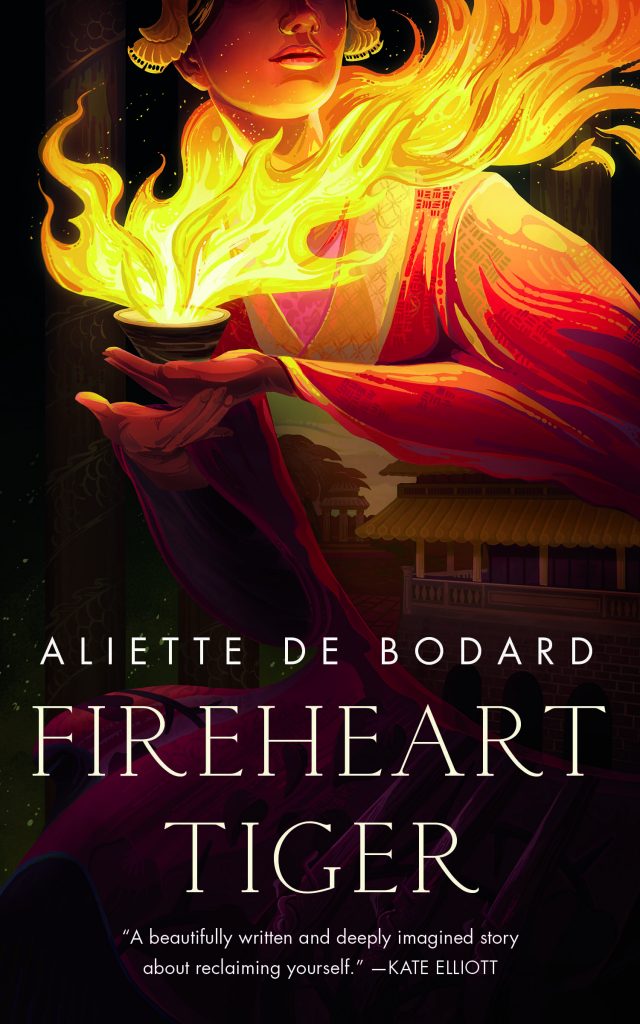 Aliette de Bodard also appears multiple times on the list. Her latest novella, FIREHEART TIGER continues to rack up plaudits, praise, and commendations, and is a recommended Novella from last year. Published by Tor.com, here's the synopsis…
Fire burns bright and has a long memory…
Quiet, thoughtful princess Thanh was sent away as a hostage to the powerful faraway country of Ephteria as a child. Now she's returned to her mother's imperial court, haunted not only by memories of her first romance, but by worrying magical echoes of a fire that devastated Ephteria's royal palace.
Thanh's new role as a diplomat places her once again in the path of her first love, the powerful and magnetic Eldris of Ephteria, who knows exactly what she wants: romance from Thanh and much more from Thanh's home. Eldris won't take no for an answer, on either front. But the fire that burned down one palace is tempting Thanh with the possibility of making her own dangerous decisions.
Can Thanh find the freedom to shape her country's fate — and her own?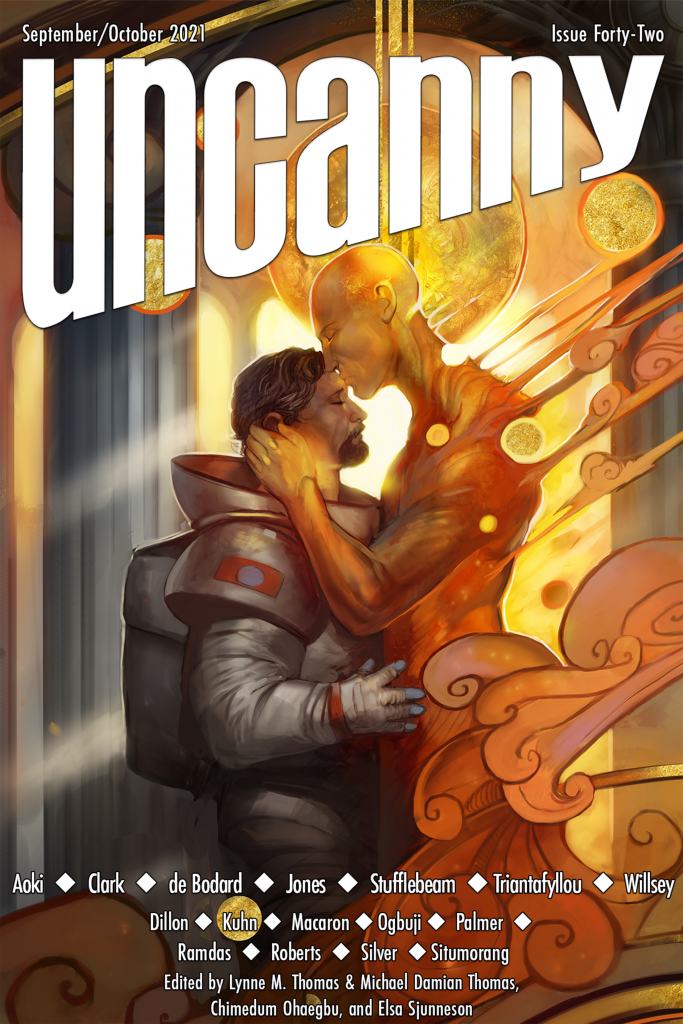 Published in the September/October 2021 issue of Uncanny Magazine, Aliette's MULBERRY AND OWL was also included in the Novellete list. The story can be read for free now, on the magazine's website.
Year of the Âm Dragon, fifth year of the Peaceful Harmony Empress, Great Mulberry Nebula
Thuỷ stood in her cabin in The Goby in the Well, her bots arrayed on her shoulders and clinging to her wrists, and watched the heart of the nebula…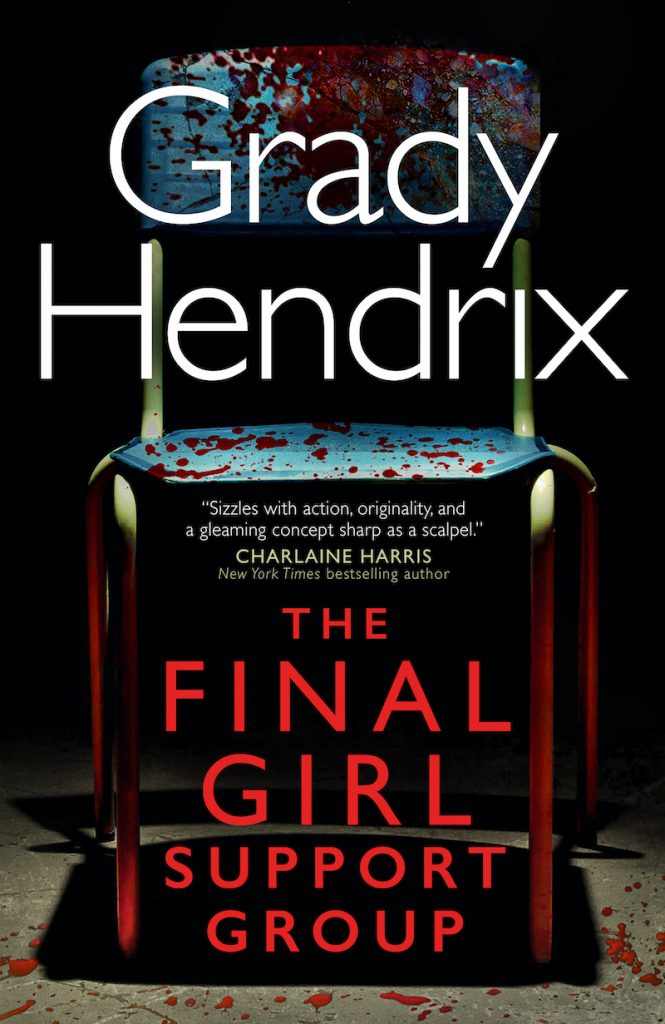 Hot on the heels of winning the Goodreads Choice Award for Horror, Grady Hendrix's THE FINAL GIRL SUPPORT GROUP has also been selected for Locus's Horror Recommended Reading list. Published in the UK by Titan Books, here's the synopsis…
In horror movies, the final girl is the one who's left standing when the credits roll. The one who fought back, defeated the killer, and avenged her friends. The one who emerges bloodied but victorious. But after the sirens fade and the audience moves on, what happens to her?
Lynnette Tarkington survived a massacre twenty-two years ago, and it has defined every day of her life since. And she's not alone. For more than a decade she's been meeting with five other final girls and their therapist in a support group for those who survived the unthinkable, putting their lives back together, piece by piece. That is until one of the women misses a meeting and Lynnette's worst fears are realized — someone knows about the group and is determined to take their lives apart again, piece by piece.
But the thing about these final girls is that they have each other now, and no matter how bad the odds, how dark the night, how sharp the knife, they will never, ever give up.
Zeno represents Grady Hendrix in the UK and Commonwealth, on behalf of the JABberwocky Literary Agency in New York.